The Ultimate Beginners Guide
Updated Feb, 2021
Category - Guides
33

Views Today
If you are reading this guide because you have decided to venture into sports betting, you should start by thinking about your motivation. You may only want to make some extra money by wagering on a casual basis, or perhaps you intend to be more ambitious. Depending on your thoughts, your approach may need to be slightly different, but if you find yourself intrigued, you will do better armed with some extra knowledge.
Casual sports bettors (aka 'punters' if you are UK-based), often stick to one favourite sport, be it horse racing, football, golf, or perhaps something a little less mainstream. For that type of wagering, it is probably best to choose and stick with a well known online bookmaker which offers services focusing on your sport of choice and provides a safe environment for the less knowledgeable.
However, if your intention is a little more serious, you will need to take a bit more time to research the subject thoroughly and to fully familiarise yourself with some in-depth knowledge about types of bets, how odds work and the common terminology or jargon used in sports betting circles. Always keep it in mind that while it is possible to profit from sports betting, it is equally easy to lose, especially if you are a beginner.
In this guide, you will learn:
What online sports betting is all about
How to pick a top sport and get involved
Ways to improve your chances of winning
What is Sports Betting
Sports betting has a long history, people have been placing bets on sporting events for centuries, sometimes legally and other times not. With widespread Internet availability, an exponential rise in numbers became apparent during the 1990s and there is nothing to suggest this will not continue, so there are now many more opportunities open and far more advertising.
So what exactly does sports betting involve? The simple answer is precisely what it says on the tin, betting on sports or sporting events through an online bookmaker aka sportsbook. So now you are interested and maybe you even have a particular goal in mind. All good, but before you start jumping in and placing bets on your favourite football, hockey or tennis event, first take a bit more time to look at the ins and outs of this exciting pastime.
Sports betting is legal in most countries around the world, but there are exceptions, so your recommended first stop is to check the situation in your own country (or state if you reside in the US). This type of information is readily available online from multiple sources.
How to Start Betting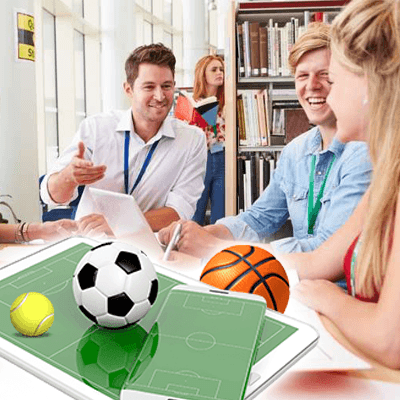 As a beginner, you are strongly advised to start by only opening accounts with better-known and reputable companies, as they are correctly licensed and transparent in their business conditions. There are many to choose from and most will offer helpful advice, as well as 'welcome' bonuses and offers for new clients.
Next, you should establish how you will manage your bankroll. You should set yourself a limit based on an amount you can comfortably afford to lose, without it impacting on your living expenses or money you have saved for the future. That done, now is the time to find out how 'the system' works in terms of practicalities like funding your account and how long it will take to receive a payout on your winnings.
Lastly, you need to focus on precisely what your betting strategy will entail and this is one thing that is worthy of spending some extra time developing. Inevitably you will encounter wins, losses and frustrations, especially when you first start wagering. However, selecting a suitable strategy and sticking to it is not only more likely to produce winning results, but it will also help you to limit potential losses.
What Sports Are Available
Sports Betting is available for almost any sport you can think of, but many sportsbooks will favour the top sporting interests for the country they are servicing. For example, the main wagering choices in the UK are horse racing, football and rugby, whereas in the US it would be the 'big three' namely (American) football, basketball and baseball.
If your sporting interest is unusual, you may need to search just a little harder to find a bookmaker that matches your requirements. It is also worth noting at this point that there may be restrictions on wagers for particular sports in some countries, so always make sure that you check that out first.
There are numerous opportunities available to become involved in sports betting and your first task will be to set up at least one account with a reputable sportsbook. A good sports betting site will offer not only a wide variety of sports but an equally varied selection of wagering options within them.
As a beginner, you are strongly advised to start by only opening accounts with better-known and reputable companies, as they are correctly licensed and transparent in their business conditions.
Increase Your Chance of Winning
The best advice is to make sure that you fully understand how the odds work in the sports betting market. Depending on your location, you may well find that they are shown in a different format on a sportsbook to the versions you are familiar to you. Another variation may be the types of bets on offer; there may well be some that you have not previously encountered.
If you have not done so already, now is the time to research those subjects, either online or by treating yourself to a suitable reference book. At the very least, print a copy of a comprehensive glossary and keep it handy. Sometimes, it is not just about the sports on offer. Try to think a little outside of the win/lose 'box' and focus on opportunities that present themselves as part of a contest instead.
When your research is complete, the next step is to shop around and find which sportsbooks routinely offer the best odds. Sometimes, these vary quite a bit between operators, so perhaps now would be the right time to open multiple accounts. Having several accounts also means that you can diversify your bets over a broader mix of sports or events and potentially use some variable tactics to protect your investment.
Meet The Author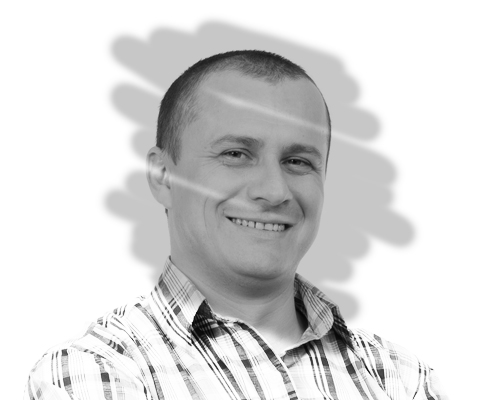 Jeff Knight
Pro Gambler
Jeff is a professional gambler. His forte is spending all his time looking for winning odds and games. He specialises in racing and football betting on everything from race winners to corners awarded and believes in the systems he's developed over the years.
Related Pages
Gambling Blogs


Dec 8th, 2020 - 1:35 PM (GMT)


Dec 7th, 2020 - 12:41 PM (GMT)


Nov 27th, 2020 - 3:42 PM (GMT)