The Complete Betting Glossary
Updated Feb, 2021
Category - Guides
32

Views Today
Being familiar with words and phrases that you will frequently encounter when you start to investigate sportsbooks for the first time and understanding them will give you a valuable grounding in the subject. The glossary of terms below is far from exhaustive and is just intended to provide a brief introduction, so you may find it beneficial to collate a more comprehensive version in due course.
Bookie
Bookie is the abbreviated term for a bookmaker, most often referred to as a 'sportsbook' when directly related to online sports betting.
Circle Game
Also referred to as 'capping', this term relates to a specific game or match where betting is limited. Examples where games are 'circled' are one-off charity contests, fixtures added to an existing series, those taking place in poor weather conditions and occasionally where unusual wagering patterns are apparent.
Closing Line
The closing line represents the last odds available before betting finishes. It is a practice of some bettors to 'beat the closing line' by placing a wager at higher odds than those quoted at closing.
Consensus Pick
A consensus pick is similar to a favourite but defined by a percentage rather than the odds set. Determined by a panel of experts using data from a varied selection of sportsbooks, the consensus reflects the opinions of the public in terms of bets placed.
Even Money
A wager put at 'even money' means that winnings will only equate to the original value of the bet. If you were to place a $10 bet, you would only win $10 (plus your stake returned).
Exotic
Often described as an 'exotic' bet, this is any wager not defined as either a 'single' or a 'multiple' bet. This category includes futures, specials and props.
Favourite
The favourite, also known colloquially as the 'Jolly' or 'Chalk' is the selection most-favoured by the betting market. The status reflects the low odds available for that particular selection.
Fixed
A term usually defined by the addition of 'odds' or 'price'. This term relates to a specific type of bet where the odds remain fixed to the time of the wager; this is in contrast to exotic bets where the odds remain variable up to and beyond the closing line. Additionally fixed can also refer to outcomes that are rigged as part of a betting scandal.
Futures Bet
Sometimes described as an 'ante-post' wager, a 'futures' bet relates to the specific outcome of a sporting event which is not imminent. Very high fixed odds are usually offered by sportsbooks when selections are first available, which will reduce as the event draws closer and more bets laid.
Halftime Bet
A halftime bet is made at the start of a contest and relates specifically to the score/event at the halfway point.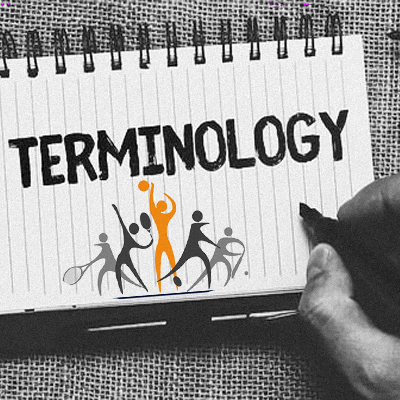 Hedging
When related to the sports betting market, hedging means placing wagers on more than one outcome. This ploy is often used to exploit discrepancies between sportsbooks odds and to limit losses. An extreme version where all available selections are backed (usually via a range of sportsbooks) to guarantee a win is known as 'Arbitrage'.
High Roller
A high roller is a gambler who places unusually high wagers. This term is more usually related to casino players and its origin stems originally from the game of Craps, which involves rolling dice and wagering on the outcome.
In-game Wagering
This practice can also be referred to as 'live-betting' or 'in-play' betting. Not all sportsbooks offer this type of wager as it relates to bets placed in 'real time', during the progress of a contest.
Moneyline (noun)
Moneyline used as a noun refers to the US system of displaying odds. A negative number indicates the favourite, while the positive suggests the less likely option.
Money-line (modifier)
A Money-line (modifier) is a single wager placed to predict a win or loss. In this type of bet, there is no spread; this is depicted by fixed odds instead.
Oddsmaker
The oddsmaker sometimes referred to as 'linemaker' is the individual, or group, which determines the odds for any specific outcome of a sporting event. Odds are defined by them using various types of information including current form, odds at other sportsbooks, betting history etc.
Off The Board
This term relates to a game or contest on which the sportsbook is not taking bets, or which terminates wagers on a specific outcome.
Over/Under
This type of bet is often offered by sportsbooks, most commonly for team games like football or basketball and concerned with total points accrued by both teams. The sportsbook presents an initial value, with wagers placed as to whether the outcome will be over or under that value.
Pick 'em
A 'pick 'em' is often referred to just as a 'pick' in sports betting parlay. It applies to a situation where there is nothing to choose between opponents and requires a simple decision between choices. In this situation, bettors will often back both options with two sportsbooks to ensure a win.
Point Spread
Spread betting is an alternative to betting on the odds of a win/lose outcome. The bettor must decide whether the result will be higher or lower than the 'spread' on offer with the sportsbook; with payout or loss determined by multiplying the initial stake by the difference in the outcome
Proposition
Also described as a 'special' or 'novelty' bet, a proposition bet is most commonly known within sports betting as a 'prop'. A prop is a type of derivative wager directly related to events within a sporting contest, rather than the overall outcome e.g. a specific number of goals scored in the first half of a football game, the round in which a boxing match may end etc.
Spread
In sportsbook terms, the 'spread' offered relates to a wager based on predicted differentials within a sporting contest, usually a team game. For instance, this could represent the difference in points between opposing rugby teams.
Straight up
A 'straight (up)' bet is one that is placed purely on the win/lose result of a game or contest, regardless of the score or spread.
Tout
Often referred to as a 'tipster', a tout is usually an individual who provides sporting tips sporting tips in return for remuneration. Alternatively, a tout service (aka 'pick service') is a business offering tips by subscription, provided by a group of experts in a particular sporting field.
Meet The Author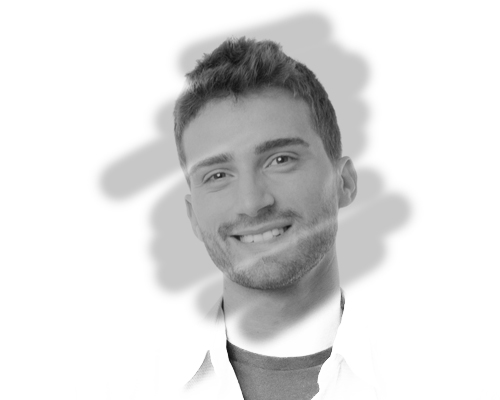 Adam Hope
Sports Analyst
Adam has been an author for us since our launch in 2012. When it comes to all thing's sports and betting, Adam knows his stuff. Having worked in the industry for most of his adult life in a variety of positions he's definitely experienced.
Related Pages
Gambling Blogs


Dec 8th, 2020 - 1:35 PM (GMT)


Dec 7th, 2020 - 12:41 PM (GMT)


Nov 27th, 2020 - 3:42 PM (GMT)