The History of Sports Betting
Updated Feb, 2021
Category - Guides
33

Views Today
Sports now have a significant role to play in everyday life. Not just in the gambling sense, but also in playing, or supporting individuals and teams; placing wagers on those events is therefore just a natural progression. With a history spanning thousands of years and dating back to ancient Greece, sports betting is now enjoyed all over the world, in most cases legally, but sometimes not.
In modern times, gambling as a whole is big business, but sports betting has increased by the most significant margins and on a worldwide scale. With growth has come diversity and modern Internet sportsbooks now routinely offer wagers on almost any sport you may care to mention. Many also cater uniquely for those on the move, with mobile-specific websites and platforms.
Even World Wars and government intervention have never stopped the public's enjoyment of sporting events and the urge to wager on the result of them. This guide offers only a brief glimpse into the history of sports betting, but if your interest in sports and gambling goes a little deeper than just the occasional flutter, you will enjoy learning more about the background to your passion.
In this guide, you will learn:
How and where sports betting first started
Today's vast sports betting opportunities
Predictions for the future of sports betting
How Did Sports Betting Begin
People have been betting on sports for more than 2000 years. It is believed to have originated in ancient Greece, where evidence of wagering on the original Olympic-style sports exists. The trend quickly spread to the Roman Empire, where wagering on gladiator games and chariot racing became legal at one stage.
In mediaeval Europe, a time often called "The Dark Ages", gambling was frowned upon due to religions and superstitions where it was believed to be either evil or unlucky. However, this did not stop people betting on pedestrianism, the practice of wagering on how long it would take to walk a certain distance, or shin-kicking, who will be the last man standing!
Over the years, politics have played their part in being either for or against sports wagering. At times it has been banned, which has only served to cause black market betting and gambling scams to increase. Imposing strict regulations in an attempt to deter criminal gambling rings and increase tax revenues has worked more efficiently on other occasions.
When Betting Became Popular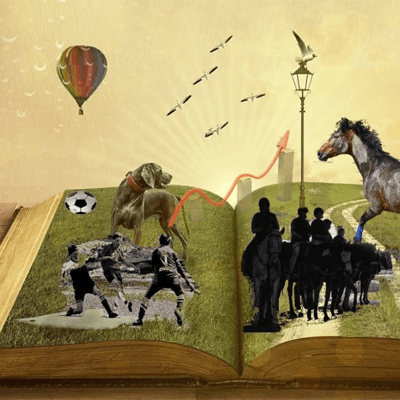 At this point, we will fast-forward to the early 1800s, when horse racing in England gained a high level of popularity and became known as 'The Sport of Kings'. The trend for betting on the outcome of horse races quickly spread from England across Europe and eventually to America.
Later in the 1800s interest in wagering on sporting events expanded to other typically British sports including football, rugby and cricket. In the US bettors concentrated on the American version of football, basketball and baseball. As more far-sighted bookmakers recognised the trends, they began to offer odds on other sporting events including tennis and croquet.
Significant public interest in sports surged in the early 19th century with the foundation of many sports governing bodies and thus more organised sporting events. Wagering naturally increased and began to focus on more sports options, particularly ice hockey, darts and boxing.
The Story Today With Betting
As you have seen, sports wagers have been enjoyed by people for a very long time, but the meteoric rise in popularity coincided with the widespread availability of the Internet, although the first online bets were limited to a short list of the most popular sports
The opportunity to bet from the comfort of home rather than having to take a trip to the local bookmaker made the most impact on sports betting. Many casual punters can enjoy wagering at their level of participation, while those who want to take gambling a bit more seriously have virtually unlimited possibilities.
Modern online sportsbooks are highly regulated to serve as many countries as possible. Changes to US federal laws mean a higher number of US states are likely to partake in the legalisation of sports betting. After all, Americans have been betting illegally for hundreds of years, but legalisation offers opportunities to collect taxes.
Later in the 1800s interest in wagering on sporting events expanded to other typically British sports including football, rugby and cricket.
Sports Betting in The Future
As technology continues its rapid march forward, it seems inevitable that sportsbooks operators are rapidly going to follow suit. You are likely to see steadily increasing numbers of legal sports betting channels and many more standalone sportsbooks and mobile-friendly services. Competitiveness between the most prominent operators is expected to increase and result in better services such as pre-verification of payment methods to allow instant payouts.
Illegal, offshore gambling operations are likely to diminish as more and more countries and US states begin to allow and even encourage, legal sports wagers. With the relaxation of US federal laws, more lower-level teams are likely to offer sports betting from there own websites. Of particular relevance to the US college basketball teams, where historically there has always been a considerable amount of illegal betting.
With more legal channels available for sporting wagers than ever before, there are already several monitoring committees springing up; usually formed from members of the leading sporting associations and executives from casino or bookmaking businesses. There is likely to be far more self-formed watchdog groups like this in the ensuing years, covering specific sports, locations and gambling operators.
Meet The Author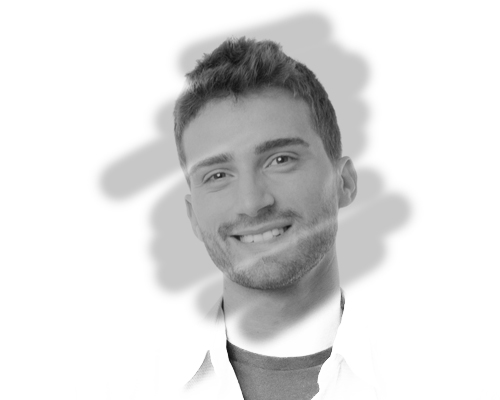 Adam Hope
Sports Analyst
Adam has been an author for us since our launch in 2012. When it comes to all thing's sports and betting, Adam knows his stuff. Having worked in the industry for most of his adult life in a variety of positions he's definitely experienced.
Related Pages
Gambling Blogs


Dec 8th, 2020 - 1:35 PM (GMT)


Dec 7th, 2020 - 12:41 PM (GMT)


Nov 27th, 2020 - 3:42 PM (GMT)