Know Your Regulation And Legislation
Updated Feb, 2021
Category - Guides
36

Views Today
Because sports betting is such big business all over the world, there is usually a way to participate, no matter where you live. However, it is crucial to be aware of the legislation for your specific place of residence. Regulations within the realms of this particular gambling market are still something of a minefield and are prone to rapid changes, especially in the aftermath of political or economic events affecting your country.
In fact, there is rarely any 'one size fits all' principle for you to follow, no matter where you live. Some countries, like the UK and Gibraltar, do have very transparent and straightforward requirements, covering the whole nation. However, the US and the majority of Europe are entirely the opposite, where each state or country has its own unique laws, rules and restrictions applicable to sports bettors.
Many of the biggest sportsbooks and betting exchanges are legitimately open to a large number of countries, but there are other options which are not so straight and often exploit loopholes in the law. Some outfits simply run the gauntlet, or use more devious ways to bypass local legislative bodies. This means that using them may not be legal and your money could be at risk, so the responsibility lies with you to be vigilant.
In this guide, you will learn:
If sports betting is legal where you live
Why betting legislation is really necessary
Ways to find a reliable sportsbook and gamble
What Betting Legislation Exists
The two most active and well-known legislators are the UK and the US. In the UK it is very straightforward and there are just three prerequisites. In the UK, all online sportsbooks require a license issued by the UK Gambling Commission. Also, they must provide evidence that their website is secure and that the business conforms to The Gambling Act (2005) and The Gambling (Licensing & Advertising) Act (2014).
For the US as a whole, there are two particular elements of federal legislation which apply directly to sports betting, The Interstate Wire Act (1961) and PASPA, which is The Professional and Amateur Sports Protection Act (1992). However, since the relaxation of PASPA in 2018, legislation reverts more to individual states.
There is no standard form of sports betting legislation which covers the whole of Europe, where each country is responsible for national laws specific to gambling, including sports betting. The same is true for other major continents around the world. As you might imagine, these laws can vary significantly and you should always check for up to date information.
The Gambling Governing Bodies

Considered to be one of the most lenient countries in the world where gambling is concerned, in the UK online sports bookmakers are only required to have a suitably secure website and be appropriately licensed under the jurisdiction of the UK Gambling Commission for them to start trading.
In the US, things are very different. For many years there was a US-wide ban on sports betting until 14 May 2018, when the US Federal Law which had previously imposed a total ban was eventually relaxed. Even though gambling is now allowed under federal laws, there are still heavy restrictions imposed on US citizens relating specifically to online gambling opportunities and interstate or overseas transactions.
The decision to allow legal sports betting (or not) is now dealt with by the states on an individual basis, meaning that each one is responsible for the provision of a regulatory body and for setting out which gambling practices are permitted or prohibited within its state boundaries. This type of scenario (with a few exceptions) is similar throughout Europe, Africa and Australia, where individual countries or areas take on responsibility.
How Regulators Monitor Sportsbooks
Currently, there are no global regulatory procedures or monitoring recommendations in place for sports betting. However, there are numerous gambling commissions and other official bodies based all over the world, which usually operate autonomously within their own country or jurisdiction.
This ambiguity means that there can be a lot of variation in monitoring procedures between locations, making it easier for sports betting outfits (good and bad) to operate in some countries or areas than others. Unfortunately, the unforeseen growth of interest in sports betting and lack of rigid monitoring has led to an increase of unscrupulous companies and the potential for exploiting legal loopholes leading to more betting scams.
Various voluntarily formed committees are being created around the world to provide a level of monitoring and to combat the potential for illegal activity, such as match-fixing. They consist of a mix of executives from leading gambling operations together with high-level representatives from sporting associations. The most prevalent so far being SWIMA (The Sports Wagering Integrity Monitoring Association) and ESSA (The European Sports Security Association).
Currently, there are no global regulatory procedures or monitoring recommendations in place for sports betting.
Choosing a Licensed company
It is sometimes best to stick with the tried and trusted 'household names' if you are at all unsure of the legality of your sports betting intentions. These global operators have reputations to keep up and have their strict self-regulation. They provide transparency in their transactions, as well as having excellent customer service back-up for when any issues arise.
If you decide not to go mainstream, most legislative bodies (depending on your location) will have a complete list of sportsbooks licensed under their jurisdiction. These lists are often available to view online, or sometimes by written request only (an e-mail is usually adequate for this purpose).
Having narrowed down your choices to a shortlist of legal possibilities, it now comes down to what is on offer for your needs. A company which routinely provides good odds, spreads and bonuses is always tempting, as is one that gives fast payout options. Otherwise, at the minimum, you should also research website security, company reputation (customer reviews), the range of sports available and mobile availability. If you do not want to do all the research yourself, then you can always look for a popular comparison site which is updated regularly.
Meet The Author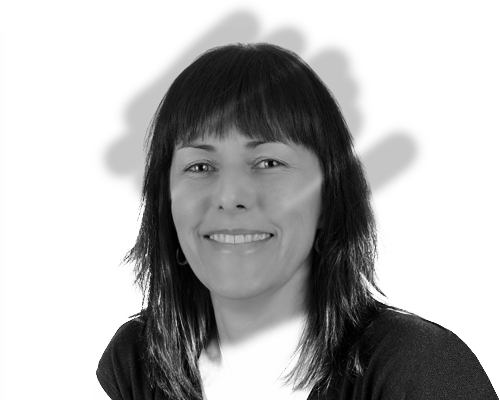 Gemma Bonde
Sportsbook Expert
Gemma has been writing for the site for 5 years now and is a significant contributor. She still works in the gambling industry, which means her views and insights are always up to date. She's an expert in bonuses, introductory offers and gambling promotions.
Related Pages
Gambling Blogs


Dec 8th, 2020 - 1:35 PM (GMT)


Dec 7th, 2020 - 12:41 PM (GMT)


Nov 27th, 2020 - 3:42 PM (GMT)