The Worlds Biggest Betting Scandals
Updated Feb, 2021
Category - Guides
39

Views Today
Few people can honestly say that they do not enjoy a juicy bit of gossip, a good scandal or the opportunity to make money. Historically, some of the most notorious sports scandals have involved match-fixing, either involving the players themselves, but on occasion, match officials as well. They were all instigated in different ways either by astute individuals, or by organised crime rings intent on lining their own pockets.
Regrettably, the sporting world will always contain an element of personal greed and there are many documented examples of blatant interference in match results with the aim of corrupting sports betting. None of the 'big three' US sports has remained exempt from scandal, although Ice Hockey did manage to stay a 'clean' game until 2006, when it was sullied by illegal gambling.
Five of the most famous scandals of all time have involved American team sports, but possibly the best-remembered for the UK and Europe was the Italian Football league scandal. Even the most recent of these incidents took place 12 years ago, but they certainly offer some entertaining reading and should also serve as a warning that nothing is sacred.
In this guide, you will learn:
Some infamous sports betting scandals
How they were carried out and by who
The consequences for the guilty parties
Italian Football Fixing - 1980

Usually referred to as Totonero 1980, or just Totonero (meaning 'black betting'), this match-fixing scandal affected Serie A and Serie B, the two top divisions of the Italian Football Pyramid, as their football hierarchy is titled.
Back in 1980, there was no legal option to place a bet on a single match or a Serie result; the only legitimate opportunity was by using the Totocalcio which was a state-operated pool requiring the prediction of multiple games. Purely because of these restrictions, a shopkeeper and a restaurant owner decided to try and 'fix' enough matches in Serie A and B to guarantee several big wins for themselves.
Effectively, they paid off over 30 league players to ensure that the result of specific matches was pre-determined. While this strategy did snare some notable payouts, ultimately their amateur attempts came to a sticky end. Firstly, the wins they did achieve were from unexpected results and aroused the suspicions of several bookmakers who refused further bets. Secondly, not all of the matches ended in the required result and the pair ran out of money.
A poorly-covered paper trail ultimately led to their arrest and directly implicated several of the players who were involved. Various punishments for the perpetrators, players and their clubs followed, which included prison sentences, suspensions and relegations.
The Black Sox World Series - 1919

The Black Sox scandal relates to eight members of a baseball team called the White Sox. There are two given reasons for the nickname, the obvious one being their part in a dark match-fixing conspiracy and the other due to their miserly manager who refused to pay for uniform laundering. Nobody seems sure which the more accurate portrayal is!
Chick Gandil, who masterminded the scandal, is believed to have taken $35k from one deliberately thrown match alone, with other participants receiving $5k each, a great deal of money in the 1900s.
All of the players involved were forced to stand public trial in 1921 and were ultimately acquitted. Some believe that the judge felt sorry for them, as most were family men on unusually low incomes and working under duress.
However, the judge did insist that they were all exiled from professional baseball for life, excluded from post-career tributes and made exempt from the Baseball Hall of Fame. Although there were appeals launched by a few of the players, those requisites remain in force today.
Operation Slapshot - 2006

Ice Hockey was always considered one of the 'cleanest' sports in the US in terms of scandal, but Operation Slapshot in 2006 put an end to that reputation. Massive media attention was drawn primarily because of the household names that were implicated, including the great Wayne Gretzky, although he was never proven to be directly involved in any misdemeanour.
Operation Slapshot was the code name for the undercover police operation investigating a long-term illegal gambling ring fixated on the NHL. Allegedly, this had been going on since 2001 and involved multiple thousands of bets totalling more than $2 million.
The main instigators of the gambling ring were Arizona Coyote's Assistant Coach Rick Tocchet and James Harney, a State Trooper. Although prosecuted, both men only received light sentences and suffered the loss of their promising careers.
The gambling ring did not cause any disruption to, or corruption of, the National Hockey League or of any individual Ice Hockey games. The sheer size of this illegal gambling operation, associated money laundering that took place and the names potentially connected were the main factors that made it a scandal.
The Black Sox scandal relates to eight members of a baseball team called the White Sox.
CCNY Point Shaving - 1950

CCNY is the abbreviated term for the City College of New York and this particular scandal involved players from the CCNY Beavers basketball team, along with teams from another six schools in New York and the mid-West. Once wholly uncovered, the scandal revealed 33 players in total were involved.
Point shaving is a term used to describe interference with a game that results in a lower point total. The CCNY scandal was a highly organised game-fixing operation designed to affect the points spread at the end of a game and to enable the placement of winning bets.
Eventually, following a tip-off from a Manhattan College player, who had previously refused a bribe to shave points in a crucial match, the scandal was uncovered. He later became part of an undercover investigation and was able to provide an audio recording when there were further attempts at solicitation.
There was surprisingly little disruption to the College Basketball league in terms of game schedules. Some teams lost their star players due to bans but other than that everything returned to normal. Ultimately, three CCNY players were prosecuted, along with four other individuals believed (but never confirmed) to have connections with organised crime.
Tim Donaghy - 2007

A more recent basketball betting scandal, instigated by an accredited NBA (National Basketball Association) referee, Tim Donaghy, also made the headlines. Initial claims were made indicating that he had used his privileged position and relationships with players, coaches and team owners to place illegal bets for personal gain.
Donaghy went on to compound his illegal betting activities by placing wagers on games in which he was personally officiating and attempted to alter the result of those games by not refereeing them appropriately.
These misdemeanours included ignoring personal fouls (even when there were physical injuries), not enforcing illegal screening rules (deliberate contact fouls designed to obstruct a defence player) and deliberately miscalling various foul goal situations. Donaghy was immediately given a lifetime refereeing ban and served a total of 15 months in prison, with a further three years of probation.
The scandal itself did not cause any significant disruption to future games during that season, or to the NBA basketball league as a whole. What it did do was to increase vigilance by the NBA with regards to all accredited officials.
Meet The Author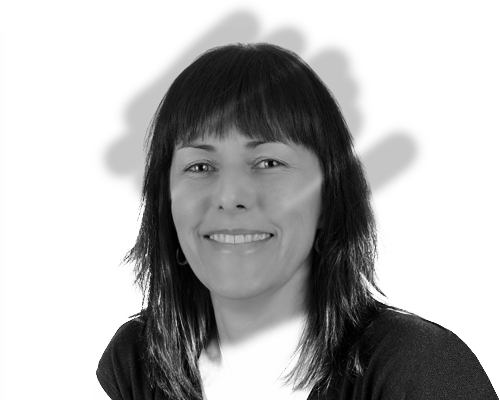 Gemma Bonde
Sportsbook Expert
Gemma has been writing for the site for 5 years now and is a significant contributor. She still works in the gambling industry, which means her views and insights are always up to date. She's an expert in bonuses, introductory offers and gambling promotions.
Related Pages
Gambling Blogs


Dec 8th, 2020 - 1:35 PM (GMT)


Dec 7th, 2020 - 12:41 PM (GMT)


Nov 27th, 2020 - 3:42 PM (GMT)