10 Top Tips to Sharpen Your Skills
Updated Feb, 2021
Category - Guides
30

Views Today
Whether you are already a big fan of a particular sport or enjoy following all types, it may seem a natural progression to place wagers using your existing knowledge base, experience and enthusiasm. Better still, you don't even need to be away from your desk to place a bet and achieve a high level of excitement.
With such good and reliable mobile technology available today, you can also watch and enjoy your sport, as well as monitoring the progress of your bets whilst you are on the move. Almost every online sportsbook now has mobile-friendly websites and some are even launching specialised mobile platforms, designed specifically for sports betting enthusiasts.
Sports betting is undoubtedly a fascinating subject and worthy of consideration, but before you jump in, you should first arm yourself with knowledge about the way this particular form of gambling operates and the potential pitfalls. It is hard to confine useful advice to just ten tips for you, but please see them as basics from which you can extend your skills.
In this guide, you will learn:
Some attributes and skills you need
The basic knowledge you must acquire
Ways to make sports betting enjoyable
Our Top 10 Player Tips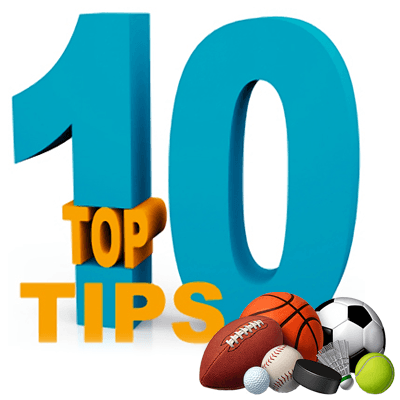 1
Be Patient
As goes the old saying "patience is a virtue" and no more so than when you engage with a new activity. As you watch a sport, think about what you would wager and how much; maybe even start a journal so that you can log details of your 'virtual' wagers, wins and losses, which will give you a good overview.
When you feel ready to place a real bet, always remember to adhere to your budget; there is no need to overextend yourself. You will inevitably make mistakes and errors of judgment, so starting small means that you will keep any losses to a minimum.
2
Learn About The Industry
Knowledge is the key to success and taking the time to learn more about terminology, types of bets and the pitfalls of sports betting may well pay dividends in the future. The more you know, the better your success rate is likely to be.
Buying a book which takes you through the basics and provides a handy reference for the future is most likely a good investment for beginners as well as those looking to diversify into sports betting. Most are also available digitally these days if you are not a fan of paper versions.
3
Choose a Great Sportsbook
A Sportsbook is an online bookmaker which deals uniquely with taking wagers on sporting events. You will often see this described as a double word 'sports book', but it is the same thing. Comparison websites offer standard 'Top 10' sportsbook reviews, but it is far better to do research, based on your specific requirements and to select the most suitable one in that way.
At this point, if you are still keen to progress in this market, research further into which are the most popular and routinely offer bonuses or specials to their clients. Many sports betting enthusiasts sign up for several sportsbooks, to expand their repertoire of suitable bets.
4
Take Advantage of Tips
If you are presented with a tip (from a reliable source) by all means make use of it. Alternatively, you can find your own by following the sport(s) of your choice and spotting trends.
There are also tip services available, often dedicated to one specific sport, usually on a subscription basis. However, it is worth being aware that many may not be legitimate and you are strongly advised to research further before signing up to one.
5
Check Out The Bonuses
Use a variety of sportsbooks and keep your eyes open for those offering bonuses. Again, do check that they are genuine first before taking any risks. In many instances, a bonus offer may require you to re-invest your capital (sometimes many times over) before you can access your winnings.
Used wisely, bonuses from more than one sportsbook will enable you to hedge and diversify your betting and thus amplify your chances of winning.
Odds are described on different sportsbooks in three ways: fractional, decimal (percentages) and moneyline (ratios).
6
Don't Risk Too Much
Self-discipline is an essential strategy for sports betting. Keeping a tight hold on your purse strings and only bet what you can afford to lose. There are various risk management 'rules' you can impose on yourself that may help.
For example, only risking a low percentage (maximum 5%) of your total 'pot' on one wager and spreading your risk between a variety of sports and different bets. These ploys may not only prove profitable; they will also enhance your enjoyment and aid the learning process.
7
Keep Learning
Once you have learned the basics, you can move on and seek the best opportunities to test your skills. Not all sportsbooks are equal and if you follow or use several, you will always be able to find the best odds or bonuses and try out more elaborate bets.
Make sure that you also research into the negative sides of sports betting; the things that can go wrong and ensure that you are fully aware of the scams related to this particular type of gambling.
8
Try New Sports
It may be that your interest in sports betting began with a passion for a particular type of sport. However, for this specific field, it is always wise to diversify and to look at others to include in your manifesto.
You may well be pleasantly surprised by what you find. These days, sportsbooks cover an extraordinary range of activities and it is quite an enjoyable process exploring and researching exactly how many opportunities there are to place a bet.
9
Learn Your Odds
Odds are described on different sportsbooks in three ways: fractional, decimal (percentages) and moneyline (ratios). It is not always immediately apparent if you are used to one particular method of reading them.
It is possible to convert between them manually by using specific equations. However, if you are struggling with the mathematics to do this yourself, there are plenty of conversion tables available online, so print one off and keep it handy.
10
Only do What is Comfortable
Don't gamble when you are tired, emotional or drunk! Don't be pushed into situations by friends or get involved in exotic or multiple bets that you don't fully understand. Don't chase your losses.
Always enjoy your betting activities and see them as an enhancement to your enjoyment of sport much more than as a way of achieving an income.
Meet The Author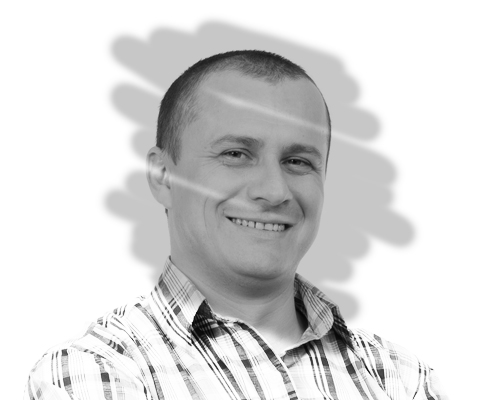 Jeff Knight
Pro Gambler
Jeff is a professional gambler. His forte is spending all his time looking for winning odds and games. He specialises in racing and football betting on everything from race winners to corners awarded and believes in the systems he's developed over the years.
Related Pages
Gambling Blogs


Dec 8th, 2020 - 1:35 PM (GMT)


Dec 7th, 2020 - 12:41 PM (GMT)


Nov 27th, 2020 - 3:42 PM (GMT)