The Ultimate Beginners Guide
Updated Feb, 2021
Category - Guides
37

Views Today
Online slots are not a new thing, but they are more accessible thanks to technology and mobile phones. These slots, based on the old-fashioned fruit machines, operate in the same way as their predecessors, you watch the reels spin on a screen rather than in a casino, wherever you happen to be.
Many different casinos are offering a plethora of online games that follow several different themes. They entice you to play with all the bright lights, graphics and music to try and emulate the thrill of the occasion. These online casinos offer many incentives to try and get you to spend your money with them.
While you may have some idea of what online slots are, you may have many questions about choosing the right site and the right games to play. The number of games and their features can be confusing. To help get you off on the right foot, we have put together the basics for you.
In this guide, you will learn:
What online slots are and how they work
The different types of games available
How you can make your money go further
What Are Online Slots
If you have ever seen a slot machine (or a fruit machine as they are otherwise known) in a casino or a pub perhaps, then you will understand what we are referring to. As with most things these machines are now available in a digital format and are called online slots. In the same way, as with a physical machine where you insert a coin and press a button, the reels spin.
You hope for the winning symbols to match up across a single line (known as a pay line), but instead, you use your touch screen or computer keypad to play. These games are operated by software based on random number generation so that there is no way for you to cheat the system or the system to deceive you.
You have to learn how to make the most out of your experience, manage your budget and make your money go as far as possible. These games aim to not only be fun but also allow you to win a little money too. As with anything it involves a level of risk though, and you should only play with what you can afford to lose.
How to Start Playing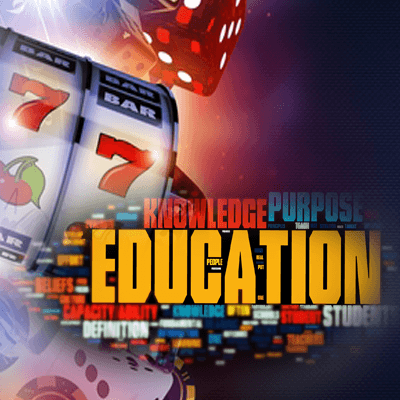 In a real casino machine, you insert a coin or several coins and press the button to start the reels spinning. As you get accustomed to playing, you will learn what the different features mean. With online slots, you need to choose your casino, deposit your funds using a credit or debit card or an e-wallet and then choose your game.
You may have a preferred game, you may select the one you like the look of, or you may opt for the one with the highest jackpot. Everyone is different and what matters to some, is different from the next person. If you want to start simple, then choose a 3- reel game. A 3-reel option is the closest you will get to a real-life slot machine.
If you want something more enhanced, then you may choose a particular reel set or a 5-reel option. There are even more enhanced games that include a virtual reality element too. These intersect with movie clips, missions and extra features which involve additional spins. While there are simple options that offer reel spins, there are also those packed full of bonus features.
What Games Are Available
There are many games available to play which are continually evolving and changing, current slot games are updated, and new ones are released. Your choice will be down to personal preference and what matters to you the most. There are some favourites that you will probably recognise such as Monopoly then there is another popular online slot called Cleopatra.
Cleopatra offers five reels and 20 different winning paylines. What this means is that you have up to 20 different ways to win. Bonus rounds are available by matching 3 or more Sphinx symbols to earn an additional 15 free spins. These free spins are a great way to make extra profits. Monopoly Slot, modelled on the most famous board game in the world, has many bonus rounds triggered by specific symbols.
The bonus features offer things such as 'spin until you win'. Now if you are a fan of Game of Thrones, then you will be delighted to know that there is an online slot based on the top-rated TV series. It's not a prerequisite to be a fan, but it certainly helps.
There are many games available to play which are continually evolving and changing.
Increase Your Chance of Winning
There are ways to increase your chance of winning when playing but you need to do a little research, get familiar with the games and build a strategy. The most important thing to understand is the bonus features on offer. If you aren't aware, then you may miss opportunities for free spins etc.
Another thing to consider is the paylines. If you want to bet maximum, for example, you need to press the right buttons before you spin. If you're going to bet on one pay line, then select this option. Don't fall under the misconception that the site will payout because it hasn't for a while. Don't think that just because you have won that you should move on and play something else, it doesn't work like this.
t is also essential to manage your bankroll to make your money go further. If you have $100, then try and get 50-100 plays out of it rather than just a very dismal five. If you play a $20 per spin game, you are not going to be playing for long. When you sign up to the site, look at the bonuses available. If you can get a bonus or many free spins, this will also help you to increase your profits.
Meet The Author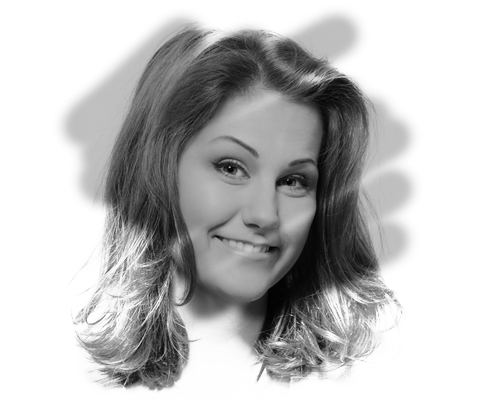 Sarah Loom
Casino Expert
Sarah currently works for a company that owns several big players within the gaming sector. She has been an author for us for 3 years now and fortunately, still finds time to consult for us.
Related Pages
Gambling Blogs


Dec 8th, 2020 - 1:35 PM (GMT)


Dec 7th, 2020 - 12:41 PM (GMT)


Nov 27th, 2020 - 3:42 PM (GMT)