The Complete Slots Glossary
Updated Feb, 2021
Category - Guides
30

Views Today
Whether you play for fun now and again or you like to play regularly with more significant sums of money, there is a lot to learn. While many think it is just down to luck of the spin, there are things you can do to enhance your experience and potentially unlock more significant benefits and winnings.
All Ways
'All Ways' refers to online slots which have hundreds of paylines running in many directions from left to right and right to left. You can match a symbol for example at the top of reel one, the middle of reel two and the bottom of reel three. There are many more ways to win with all ways slots.
Autospin
This feature allows you to set the game to spin reels automatically. Let's say you want to keep playing the same bet, but you don't want to reset it each time. Autospin allows you to keep it in place until you are ready to change it up.
Stake
Your stake is how much you have invested in the game to win. Let's say you have deposited $100, but you are playing a particular game at $10. The $10 is your stake.
Bonus Round
The bonus round is something offered as a reward for reaching a certain point in a game or as an incentive to deposit more funds. If you match certain symbols, it may provide you with a bonus round.
Branded Slots
The branded slots are the ones based on famous TV shows or movies that come with relevant theme tunes and impressive graphics. Game of Thrones and Monopoly Slots are among two top-rated branded slots in history.
Cascading Reels
These are also known as Tumbling Reels or Rolling Reels and are when the symbols disappear to be replaced by the icons above. The reels can keep moving, and the wins can keep accumulating.
Drops
Drops is a relatively new feature which means that the symbols fall into place on the reels.
Feature
The feature of the slot game is the biggest or the main bonus round. It could be in between individual rounds or the final round at the end of the game.
Freeplay / Free-to-play
Freeplay spins are those played without spending any money. They are potentially offered as a signup bonus or as an incentive to make additional deposits.
Free Spins
As the name suggests, these are spins where you don't have to part with any cash. They are often bonus spins or something that you get as a reward for a particular symbol combination.
Fruit Machine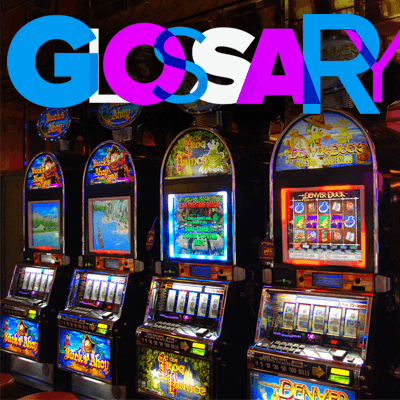 A slot machine is also referred to as a fruit machine due to the nature of many of these machines using fruit symbols such as cherries, bananas, apples etc.
Gamble
We don't mean gamble in the general sense, but when it comes to slots, it is when you try to increase your winnings on a spin to double your money.
Icons
The icons are the slot symbols. It may be that the symbol is a 'lucky 7' or a 'cherry' perhaps or the 'bar' sign.
Jackpot
The jackpot is the largest possible payout that you can expect from a slot machine and the ultimate goal of those who play.
Lines
'Lines' is just another term for paylines which are the winning combinations of symbols needed in the required order/position.
Maximum Bet
You can automatically set the 'max bet' feature at the touch of the button. Essentially you are betting on all available paylines and, as the largest wager possible, its rewards are far greater than betting on one payline.
Multi-line
Some slots have a single pay line which runs horizontally across the middle of the screen however sometimes they have more than one payline running in many different directions.
Multi-way
Slots online have the potential for thousands of paylines, referred to as multi-way.
Nudge
A nudge is a bonus feature which allows you to 'nudge' or move the reels up or down one. The term is a popular feature with UK slot machines.
Payline
A payline is the row of symbols that results in a payout. It could be horizontal, vertical or diagonal and machines can be anything from one to over a thousand.
Progressive Jackpot
As more people play the game or the machine, the jackpot will increase until won at which point it will revert to the first prize again and then start to progress until won.
Reels
The reel is the rotating wheel or barrow that you see spinning inside the machine. You will usually find either three, five or seven reels. They fall in turn with the aim being to match up the symbols on the right paylines.
Rows
Rows are horizontal lines of symbols and are what you are aiming to match up each time you spin the reels. The traditional three reel machines will have just one row that you need to match.
Meet The Author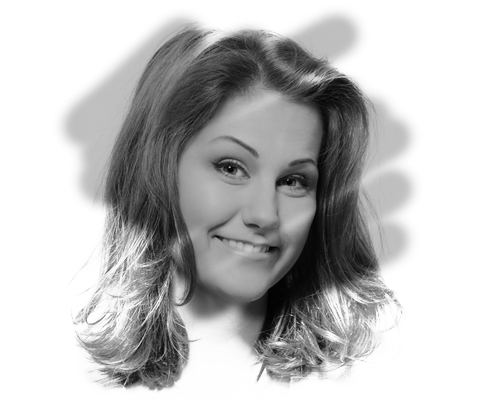 Sarah Loom
Casino Expert
Sarah currently works for a company that owns several big players within the gaming sector. She has been an author for us for 3 years now and fortunately, still finds time to consult for us.
Related Pages
Gambling Blogs


Dec 8th, 2020 - 1:35 PM (GMT)


Dec 7th, 2020 - 12:41 PM (GMT)


Nov 27th, 2020 - 3:42 PM (GMT)