The History of Online Slots
Updated Feb, 2021
Category - Guides
31

Views Today
Whether online or played on a physical machine, slots are big business. Slot or 'fruit' machines, as they are popularly known, have been around since the late 19th century and began in establishments like bars. Now they are played around the world in casinos and online however you will still find a slot machine in many other establishments.
Of course, as technology evolves so does accessibility, and now billions of pounds are spent on online slots. In some casinos, slot machines are responsible for a large proportion of their income. To continue to provide what the clientele is looking for, they need to be continually evolving and meeting the needs of people like you.
How did slots begin and how did they go on to become such a favourite pastime with so many? We take a look at the history of the slot machine and how that compares to the industry today. We also muse on what we can expect from the future of this ever-evolving industry and how it can further develop.
In this guide, you will learn:
The introduction of the first slot machines
What to expect playing as technology evolves
Why slots are popular and accessible to many
How Did Slots Begin
The first 'gambling' machine was a poker game, introduced in 1891 with five reels and 50 cards. It first appeared in bars but was not the first official 'slot' machine as this came later with the introduction of the Liberty Bell, which was the first to offer an automatic payout. With the poker version, you had to collect your winnings at the bar which could be cigars or beer according to what was available in the establishment.
Between 1887 and 1895, Charles Fey came up with an automatic mechanism with three reels and five symbols which paid out money. It was this particular machine that is responsible for the growth and popularity of slots and what they have become today. 1963 saw the introduction of the first electromechanical version, and it was 1976 before the first video slot machine became available in casinos.
Since then technology has evolved with slots going from being physical, substantial devices that you find in pubs and casinos into online games that are accessible to millions.
When Slots Became Popular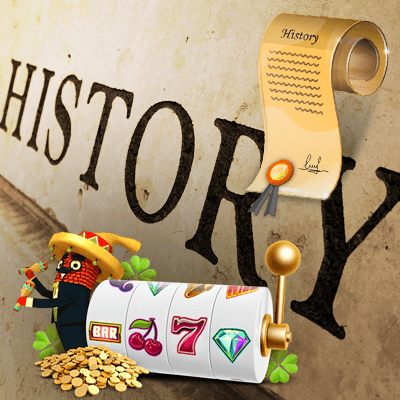 Slots have always been popular, but you could argue that the introduction of three, five and seven reel machines into Vegas casinos in the 1970s increased their popularity further and bought them to the attention of a wider audience. As much smaller devices, found in pubs and bars, slots weren't as widely used or visible to the general public.
For a while, in the early 20th century, gambling was forbidden in the US, and so these machines used to payout gum and other food products to get around these laws. A further surge in popularity, and perhaps the largest in industry terms came in the 1990s with the introduction of a second screen bonus round.
Slots were responsible for around 70% of a casino income taking up the same amount of space on the floor. Today they are still a prominent feature of the casino floor with big jackpot machines at the forefront to entice people in the with the allure of that potential big payout.
The Story Today With Slots
Of course, now it is a much different story. Not only are these slot machines still major feature of casinos around the world particularly in the gambling Mecca of Vegas, but they are also now available to play online.
While you can't drop a coin in the slot and hear the ching of coins dropping, you can enjoy hours of fun playing the games that based on the casino classics with just a few swipes of a mobile or tablet screen. Such games are widely available on mobile devices and are becoming more and more sophisticated all the time.
People play for fun or play for big money, and with so many games to choose from as well as a range of reels and payout lines, there is so much choice and variety for all. Slots are big business, and there are many online education resources to help you maximise your success and get the best out of your gaming experience.
Not only are these slot machines still major feature of casinos, but they are also now available to play online.
Slots Gaming in The Future
Like anything, it is hard to predict where slots will end up in the future. With current technology and such significant advancements, it could be that we end using virtual cash to play using mega machines that offer far more bells and whistles than anything to date. Equally, with such a successful formula, why change something that works so well?
Casinos are battling to be the most popular with the most flashing lights and greatest attractions both online and in cities like Vegas. They are pumping so much investment into the sites and the games that they offer to make sure that they keep the reels spinning. As they work to be the most innovative and stay at the forefront of technology, we can only see that popularity and accessibility will continue to grow.
More people will see slots as a way to win a bit of money and have a few minutes of fun. New developments into VR and AI will mean that more things will be automated and the experiences will be even more exciting and enhanced than they are now. Our knowledge of slots will also continue to grow. The more knowledge we have, the better we will get and the hungrier our appetite will become.
Meet The Author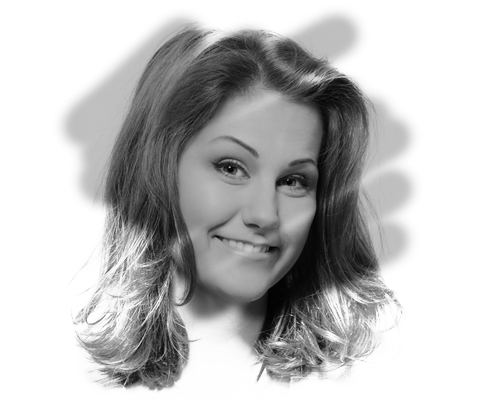 Sarah Loom
Casino Expert
Sarah currently works for a company that owns several big players within the gaming sector. She has been an author for us for 3 years now and fortunately, still finds time to consult for us.
Related Pages
Gambling Blogs


Dec 8th, 2020 - 1:35 PM (GMT)


Dec 7th, 2020 - 12:41 PM (GMT)


Nov 27th, 2020 - 3:42 PM (GMT)