Know Your Regulation And Legislation
Updated Feb, 2021
Category - Guides
32

Views Today
When choosing an online slots casino to deposit your money with, there is much to consider. Not least of all, you want to reassurance that your money is safe and that you will have no problem when it comes to withdrawing your balance or any potential winnings.
As online gambling is now big business and more accessible than ever thanks to mobile phones, it has become critical to ensure that these companies are operating under the correct terms and legislation of the countries in which they operate. Licensing bodies exist across the world to ensure that you, the individuals are protected.
To choose the right casino, you need to know what to look out for and how to recognise the correct licensing and regulation. Before you deposit any money, it is worth taking some time to read the information below so that you are aware of the proper legislation in place to protect you.
In this guide, you will learn:
What legislation exists for slots providers
How to recognise licensed and regulated sites
Why these regulators monitor the companies
What Slots Legislation Exists
Online casinos generally operate online slots as part of a broader selection of games. These casinos are required to be licensed and regulated under the licensing terms of the particular country or countries that they offer their services. Legislation of online gambling varies around the globe. In the UK for example, casinos must ensure that they are permitted to provide gambling services.
They also need to ensure that participants are at least 18 or over. There are hefty fines for those who either gamble under the legal age or the companies that allow minors to gamble. There are also considerable fines in place for those who offer the facility to gamble without the correct permissions.
The current Gambling Act of 2005, protects young people from being exploited and you from losing your money where possible. In the US, legislation varies from state to state but there is legislation that covers online gambling as a whole, and this is the same for most countries. The key is to check that the site you are considering is licensed and that the number displayed in a prominent position.
The Gaming Governing Bodies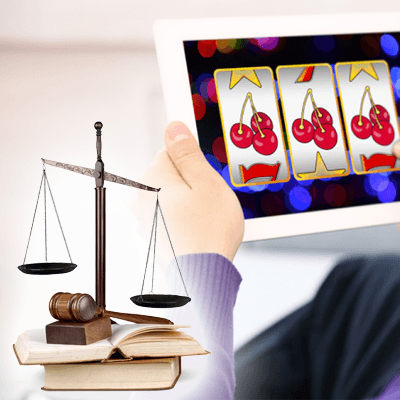 There are many gaming governing bodies. The ones that you should be concerned with very much depends on your country. The UKGC (UK Gambling Commission) is responsible for gambling activity in the United Kingdom established by the Gambling Act of 2005 which took over from the Gaming Board for Great Britain in 2007.
In France, gambling activities are governed by the ARJEL (Autorite de Regulation des Jeux en Ligne), The Amministrazione Autonoma dei Monopoli di Stato (AAMS) is responsible for overseeing gambling activities in Italy, and so the list continues across the continent of Europe. In North and Central America, there are various governing bodies, and around the globe, each country has its authority.
Now, there are countries in which gambling is illegal, and there are religions and cultures where it is forbidden. If in any doubt, check out online what regulations apply to your country and if it is legal to undertake in such activities.
How Regulators Monitor Casinos
In the first instance, the Gaming Board Controls for the various countries and regions have complete control over issuing licenses to online casinos. The company must be able to prove good character, honesty and integrity to be successful in their application.
There is a lot of information to be provided and multiple, detailed background checks into the people behind the companies and any possible criminal records previous employment etc. will be taken into account. Once the company has obtained a license, the Gaming Board Control is responsible for enforcement.
There are severe penalties for breaking the terms of the regulations which will result in the removal of the license, significant fines, criminal prosecution and closure of the company.
There are sophisticated pieces of software used by the Gaming Board Controls that can connect gaming terminals and allow the monitoring of online gaming in real time. These monitoring systems are available so that the boards have total visibility over online casinos and can spot any issues or incidents that arise.
There are many gaming governing bodies. The ones that you should be concerned with very much depends on your country.
Choosing a Licensed company
When choosing an online casino, there will be many big household names that you recognise. While you may feel confident that their money is safe, don't ever be complacent. It is not hard for a company to try and emulate the branding of another company or launch something very similar. Always make your background checks first.
The large, popular casinos may not always advertise the best deals or have the best bonuses, but one thing they do have is the appropriate licensing. If based in one country, you will find that they operate in several. To offer their services to overseas clients, they need to be licensed and regulated by the relevant Gaming Board of that country.
Often, they can apply just the once and the Gaming Boards will work together to grant it for the various regions in which they wish to offer their services. You can check if a company is regulated by scrolling to the bottom of their website in most instances and checking what licenses they hold. You can also check with the governing bodies to ensure that this is legitimate and not a scam.
Online reviews are also an excellent way to check feedback from others about a casino and whether they have had any negative dealings with them or there have been any reported issues. If in doubt, be sure to check it out.
Meet The Author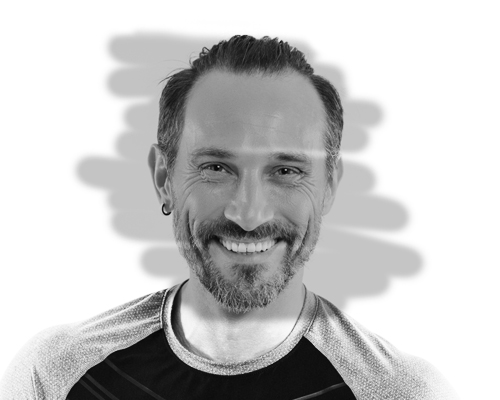 Gary Meade
Pro Gambler
Gary has been an author for us since our launch in 2014. When it comes to all things gambling, Gary knows his stuff. Being born and raised in Las Vegas means the casino world is second nature to him.
Related Pages
Gambling Blogs


Dec 8th, 2020 - 1:35 PM (GMT)


Dec 7th, 2020 - 12:41 PM (GMT)


Nov 27th, 2020 - 3:42 PM (GMT)