Strategies to Improve Your Performance
Updated Feb, 2021
Category - Guides
32

Views Today
Online slots are more accessible than ever thanks to mobile phones and technology. There are now many people around the globe who love the excitement of playing these slots. The fact that they also stand a chance to win money while doing something that they enjoy adds to the thrill.
To maximise the success of your gaming experience, there are a few things to consider. While most of it is luck of the drawer and completely random, there are a few online slots strategy tips that will help you to get more out of your time online. By following such advice, you can manage your bankroll and make your money go further.
If you are a beginner and not sure what you should be aware of or the things that you should be looking out for, there are some essential tips that we have outlined below. This advice is designed to give you some insight into strategy, and it is important to research the site and the games you are playing.
In this guide, you will learn:
The various game features and how they work
What the multiple paylines mean and do
How to manage your budget more effectively
Research The Game Features
Bonus games, cascading reels, coins, Expanding Wilds, free spin rounds and retriggering are just some of the game features that you will find with online slot casinos. These slots have come a long way thanks to technology, and now you can use all of these features on the move with your mobile phone.
Now, you may think because you have played a specific game before using a different casino, you know what you are doing but do carry out a little bit of research first. Books about slots are a great way to answer questions like, What are all the features of the game and how can they benefit you? Bonus games, for example, may be offered when you achieve certain lines of reels. They add an element of a story to the game with bonus free spins and prizes.
Free spin rounds, as the name suggests, give you an extra chance to win. Expanding Wilds and Transferring Wilds are additional features that shake up the game and give you other opportunities to win. All of these things add something for you to enhance your experience. You can benefit from additional chances to win, but you need to know what these features are and understand them.
Know Your Paylines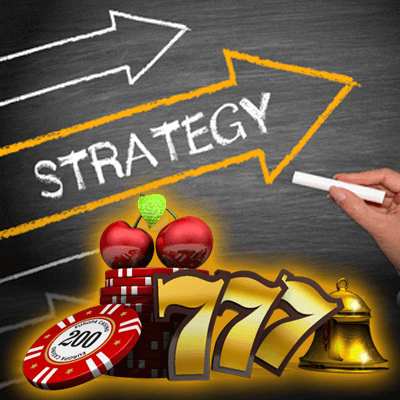 This is a top tip as Paylines are the winning combinations that you need to fall when you spin the reels and are what you are waiting for to win. Each pay line will be worth a specific amount to you and there can be anywhere between 1 and 1,024. Some of them will be a straight line across while others will be vertical or diagonal.
When you are playing a traditional three reels, 3-row combination, you will typically have the one which consists of 3 matching symbols. Back to the days of old fashioned fruit machines and it could be three cherries or three sevens. You need to know what the lines are before you start playing and also how much you will be betting with each game.
If you don't bet on the correct combinations, you could end up thinking you've won when in fact you haven't. Choose to bet the single middle pay line only or bet max which will automatically select all possible lines. You can choose as many or as few as you want. They also come in two varieties which are variable and fixed. Fixed meaning you have to play all the lines and variable that you can choose which ones to bet.
Avoid Common Fallacies
Probably one of the greatest myths when it comes to playing online slots is that you will win on a specific spin or that after so many losses, you will win. The sites operate on random number generating software with strings of numbers with numbers representing symbols. It doesn't matter how many times you spin the reels; you aren't going to win on a specific turn.
It is purely down to luck of how the numbers fall and not based on 'hot streaks' or 'cold streaks'. The old favourite used to be that slot that hadn't played out in a while would soon payout. Another common fallacy, along with the one that says a machine that has just paid out won't payout again for a while.
It is also not true that if you are playing with a bonus, you have less or more chance of winning. Everything falls to random number generation. You cannot cheat the system just as it is not trying to trick you.
Paylines are the winning combinations that you need to fall when you spin the reels and are what you are waiting for to win.
Manage Your Bankroll
If you learn how to manage your bankroll correctly, you can maximise your chance of winning and make your money go further with extended playing time. First of all, you need to find a casino that allows you to maximise your budget. If your budget is $100 for example and the minimum spin is $20, you will have five spins before your money is gone.
However, if you can find a site that offers you the chance to get 50 or 100 spins out of your money, then you are going to extend your gameplay and not eat up all of your money in a few short minutes. Once you have built up a nice pot of winnings, then you can consider moving on to the more expensive games. It is crucial to have a budget per week or month and to stick to this.
You can then split this pot into daily amounts to try and match your budget to the sort of game you play to ensure that you get a regular session. Be mindful of what you get for your money when you choose which game you play. Is it adapted for touch screen, does it work on both iOS and Android and are their lots of additional features giving you extended play time and extra chances to win?
Meet The Author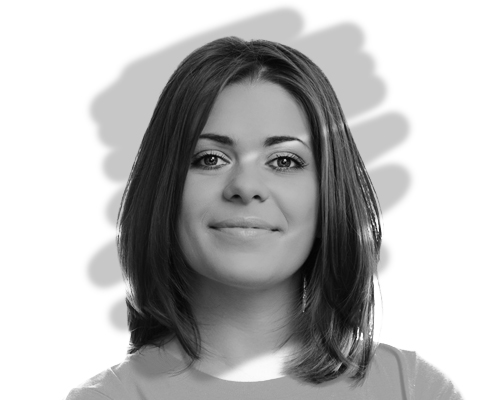 Natalia Short
Slots Analyst
Natalia is the newest member of our team; however within the 18 months she's been writing for us, she's hit the ground running. With 20 years of experience in the business specialising specifically in gaming mathmatics, we knew she could help you.
Related Pages
Gambling Blogs


Dec 8th, 2020 - 1:35 PM (GMT)


Dec 7th, 2020 - 12:41 PM (GMT)


Nov 27th, 2020 - 3:42 PM (GMT)