10 Top Tips to Sharpen Your Skills
Updated Feb, 2021
Category - Guides
39

Views Today
There is nothing quite like the thrill of betting on slots. As you watch the reels spin, with lights flashing, you wait with bated breath to see how the reels will fall. You can almost feel yourself in a downtown Vegas casino waiting to hit the jackpot except now; you get to do it on the move from your mobile phone wherever you are in the world.
Because of technology, online gaming is now more accessible than ever. There are many games to choose from with many different online casinos competing to offer the best variety. You can play simple reel spin games or those that involve a bit more strategy and take you on a journey. The end game, of course, is to win and have fun.
While slot betting online may seem like a simple concept, there are lots of things to consider to ensure you have the most fun and make the most money. If you are keen to get more out of your online slots, learning these things will make your time not only more enjoyable but will help you to maximise on your success.
In this guide, you will learn:
What to consider when choosing a casino
How to take advantage of bonuses and games
The various payout lines and how to win
Our Top 10 Player Tips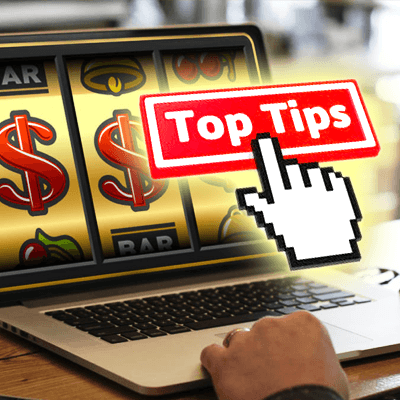 1
Be Patient
You must be patient when you play slots. Not every spin will fall how you anticipate, and it may take several attempts before you get the result you want. Don't be tempted to keep increasing the stakes believing that the next spin will payout. Be patient, bide your time and don't lose all of your money getting frustrated.
2
Learn About The Industry
Knowing the industry will help you maximise your success and enjoyment. You have to understand how the slots work and how you can make your money, research is critical and there are several insightful books that can help you. Understand that the casino exists to make money but that also, they want you to keep playing. It will also help to know what makes the best casino and the features to look for when choosing where to play.
3
Choose a Great Casino
Choosing the right casino will ensure a better experience. You need to make sure that you select one that offers an exciting array of slots games that you can play on the move. You also need to check the pay tables. Learn the best slots to play on the site before you start spending your money. Other features include the bonuses and incentives offered by the casino to encourage you to sign up.
4
Take Advantage of Free Games
Free games are great because they help you to familiarise yourself with the site and practise playing the various games that they offer. You can learn how easy (or not) it is to play the games and even test those that you haven't played before. Get used to finding your way around the site and its slots from your mobile phone or tablet. It is a great way to test the site before you play with or deposit any of your funds.
5
Check Out The Bonuses
The online slots arena is a very competitive one, and many casinos are offering all manner of bonuses. Some offer a no deposit option which allows you to sign up and claim a small reward to start you off. Then there are the deposit bonuses which you will receive once you make a deposit. Often, in addition to this, you will get an additional 50 free spins as an example. Remember that if you win from a bonus, you are going to need to make a cash deposit to withdraw your winnings.
The online slots arena is a very competitive one, and many casinos are offering all manner of bonuses.
6
Don't Risk Too Much
Be realistic when you play slots and take into account the fact that you are not going to win on every spin. Every site has a Random Number Generator, and there is no way to beat the system. Each play has an equal chance of winning (or losing). Online slots operate on volatility. High volatility means the payouts are less frequent, but the rewards can be more significant. Low volatility means smaller payouts but more often. Betting more on the next spin does not mean you are going to win, so be careful and know when to walk away.
7
Keep Learning
Like anything, playing slots is a learning curve. The more you play, the more you will learn. You will discover new games, new ways of playing, new strategies and you will learn from your mistakes. There are lots of online forums that you can refer to and do your research before you commit to a particular casino. Learn the terminology such as 'pay-tables', 'payout lines' and 'loose online slots'.
8
Try New games
You may have a preferred game that you enjoy, but it pays to try other games. You may find something that you enjoy more or that is more successful. You may also benefit from free spins to try a new game. Even if you aren't looking to try a new game, it could help you financially to try a game that offers free spins. You may also find that you are more successful when trying a different game.
9
Learn Your Payout Lines
There are a certain number of paylines on any slot. The pay line is the line on which you win. There can be anywhere between 1 and 100 of these payout lines, so you need to learn what they are. Remember that you only win on the lines that you bet on so be sure to bet on all of them; otherwise, a win may not be a win! Check out whether they are vertical, horizontal, diagonal and remember that it will only payout if you have bet on it.
10
Only do What is Comfortable
Set yourself a budget and a specific amount of time to play. If you have 30 minutes spare and $50 then makes sure you stick to the time and money allotted. The danger comes when you don't know when to walk away. You may lose your money very quickly and be tempted to deposit more. Within a short space of time, you can spend and lose a lot of money. Only do what you are comfortable with and know when to stop.
Meet The Author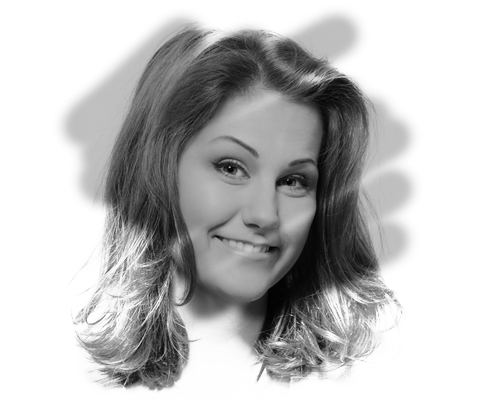 Sarah Loom
Casino Expert
Sarah currently works for a company that owns several big players within the gaming sector. She has been an author for us for 3 years now and fortunately, still finds time to consult for us.
Related Pages
Gambling Blogs


Dec 8th, 2020 - 1:35 PM (GMT)


Dec 7th, 2020 - 12:41 PM (GMT)


Nov 27th, 2020 - 3:42 PM (GMT)