Bingo Mad Celebrities - Fakers, Takers And The Real Fans
Oct 2nd, 2020 - 4:15 PM (GMT)
Category - Bingo Blog
36

Views Today
Bingo is a game for knitting Nanas, right?
Wrong! If you think that, you are wholly off-track and are going to get a big surprise when you read about some of the A-list celebrities who enjoy playing the game in their downtime!
It must be said of course, that some well-known faces are more in it for the money than for the love of the game – we call them 'Fakers and Takers'. There is one of each for you to read about, so you know what we mean!
Faker
Sharon Osbourne
As well as being 70s rock star Ozzie's wife and starring in their family reality TV show, Sharon is a judge on two top talent shows, manages her daughter's singing career, appears all over the place on random TV shows and is also 'the face' of Gala Bingo.
Following her comments on a well-loved Saturday prime time UK TV show about the designer dress she was wearing where she stated that "Bingo paid for it" we guess that her fees for promoting the game, rather than playing it were the source of the funding.
We have not come across any reports of Sharon seen out and about playing, so we will have to add her to our 'fakers' list.
Taker
Barbara Windsor
Undeniably the queen of the 'Carry On' films and Eastenders, Barbara also wore her crown for the JackpotJoy bingo site for seven years before her retirement due to ill-health. She is one of the most unforgettable characters on TV and her advertising campaign encouraged millions of her fans to sign up with the site as a result.
Now, it doesn't stop there, during her reign as queen of bingo, Barbara not only learned to play and enjoy the game, but she also became a sought-after bingo caller. There is no doubt in our minds that at her private charity bingo nights the innuendoes she came up with were unprintable!
Although Barbara is technically a 'taker', we still think she secretly loved playing.
Real Celebrity Fans
Take That
It seems that the whole of this ageing boy band is up for bingo in one way or another. We have all heard about Robbie Williams and his charity exploits in and around his home town of Stoke on Trent, but the rest of the band are also fans of the game it seems.
Apparently, Howard Donald and Mark Owen regularly used to slope off whilst on tour for a quick bit of daubing at the local bingo hall. However, the biggest fan of all is Gary Barlow, who regularly plays in his home town and online. But it doesn't stop there, Gary even arranged for his 10th Anniversary party to include a game of bingo, which his celebrity guests (including Aleisha Dixon and Ronan Keating) all joined in with the fun.
Kate Moss
It may come as a shock to some of you that supermodel and successful entrepreneur Kate Moss has a secret passion in her life: bingo. Friends of Kate have said that even in her modelling heyday, she was more up for the local bingo hall than for superstar parties.
These days Kate divides her time between her business career and her family, but still finds time for bingo outings with her pal Sadie Frost and hosting bingo parties with her children on Saturday nights.
Catherine Zeta-Jones
When Catherine still lived at home in Wales, bingo was a big part of her family life and it became even more significant when her parents won £100,000 in a national link-up game. They promptly enrolled her in a London stage school and you all know the rest of her life story.
Despite having bingo inflicted on her as a young child, she still has a genuine love of the game. However, you are not likely to bump into her at your local bingo hall. These days, she plays rather more adult versions of the game like 'Happy Hour Housie' (which involves imbibing a lot of alcohol) with celebrity friends Simon Le Bon and Mick Jagger.
Cristiano Ronaldo
Yes, the man who is one of the best football players in the world is also a massive fan of bingo and the story behind his passion is a fascinating one. When Ronaldo first came to the UK to play for Manchester United, back in 2003, he could barely speak enough English to communicate with his manager.
As a joke, his teammates bought him a bingo DVD for Christmas, but the stunt backfired because Ronaldo genuinely loved it, seeing it as the perfect way to learn more English. Not only did he become fluent in bingo-lingo, to this day, Ronaldo still has a passion for the game and once described it as "very exciting" during a televised interview.
As well as the celebrities we selected to write about here; there are loads more we could add including camp comedian Vic Reeves, the Royle Family's Rick Tomlinson, Prince William and the majority of Barack Obama's family.
Each and every one of our stars has their own little bingo story and you can read about them all, as well as many others by following the links.
Meet The Author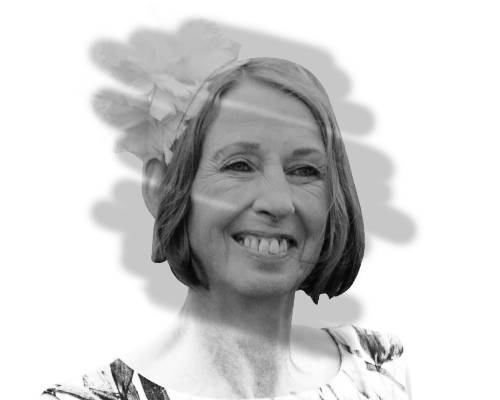 Tracy Morton
Blog Editor
Tracy started writing for us in early 2017 and is a crucial player within our team. She's the editor of our Blog and regularly writes other articles. Tracy's online gambling insights are born out of years of real-world experience as a Croupier overseeing table games.
Gambling Blog


Oct 30th, 2020 - 1:15 PM (GMT)


Jan 24th, 2020 - 2:57 PM (GMT)


Nov 18th, 2019 - 2:37 PM (GMT)
Related Pages