Contemporary Bingo - Revival, or Rip-Off?
Nov 18th, 2019 - 1:57 PM (GMT)
Category - Bingo Blog
30

Views Today
Everyone seems to do pretty much everything online these days and playing bingo is one of them. That thought got us wondering if anyone goes out to bingo halls any more?
So we decided to take a little look and find out if there are any bingo halls left that have yet to convert into 'eat all you like' restaurants or gyms. Well, we got quite a shock when we found out what is going on in some of those halls these days.
It is bingo, but not as you know it - and it's a big money-spinner too!
Rebel Bingo
"A wild, alternative bingo night where clubbing meets number calling."
Rebel was the first to 'liven up' bingo halls back in 2008 and it met with massive criticism. Hardly surprising as the noise, mess and dress standards are not really in keeping with the 'knitting nanas' idea of fun. But they were not to be beaten and Rebel events are still going strong across the world, although less frequently in bingo halls.
So if you fancy a bit of loud, lewd fun, with a few bingo cards thrown in as a bonus, get down to your nearest venue.
Bongo's Bingo
"The craze that's quite literally sweeping the nation."
Bongo's has become something of a global cult with the pretty young things out there seeking new thrills. It is not quite as rough and ready as Rebel and has coined the market in terms of persuading numerous celeb singers to get involved too. There are still a few events held in the original bingo halls, but most recently take place in trendy city clubs and bars, where you get to drink copious amounts of alcohol, dance on tables and (nearly forgot) play bingo.
If that piques your interest, you will have to be quick, as tickets sell out within minutes of going on sale.
Haunted Bingo
"Do you dare to play Haunted Bingo?"
So here we have an exciting concoction of most-haunted, in the style of a murder/mystery evening, with bingo games thrown in. These events involve dressing up in Halloween-style outfits, quaffing a few complimentary drinks and then dabbing your bingo card by following the 'spooky' clues. In fairness, some of these events take place in purportedly haunted bingo halls, but as those are relatively limited, any spooky setting suffices.
If you are a wannabee ghostbuster, who likes playing dress-up and can decipher the crystal maze-style clues, one of these events might be right up your street (literally).
Player's Bingo
"Life's a game, be a player."
Player's are adding a tad more class with their offering of bingo games in venues styled in the theme of a TV game show. Think bright lights, electronic scoreboards, lotto-style ball selector and chirpy, (reasonably) attractive young compère dressed in a glitzy suit. Cocktails abound, but guests are expected to dress smartly and to behave in an excited, but civil fashion.
Not a budget evening, but you will be safe from the 'rabble' and could end up on in the Player's 'Hall of Fame', but only if you dab your cards right.
Traditional Bingo
"Bingo is a game of probability in which players mark off numbers on cards as the numbers are drawn randomly by a caller, the winner being the first person to mark off all their numbers."
And finally, for all of the nanas and traditionalists out there, back to normality. Yes, 'proper' bingo halls still exist; there are around 350 across the UK alone. Yes, these bingo halls offer standard, peaceful bingo games, where you can enjoy a pleasant evening, in a local environment and everyone's body parts will be well-covered.
Although there are less dedicated bingo halls than there were a few years back, you can still go and play bingo, in its original format – get your multi-colour dabbers at the ready.
Final Words
We write with a mix of nostalgia, but also an understanding of the need to turn a profit for bingo halls. They are not small buildings to maintain after all.
We want to think that contemporary and traditional bingo can co-exist in some way; as we fast approach a new decade, only time will tell.
Meet The Author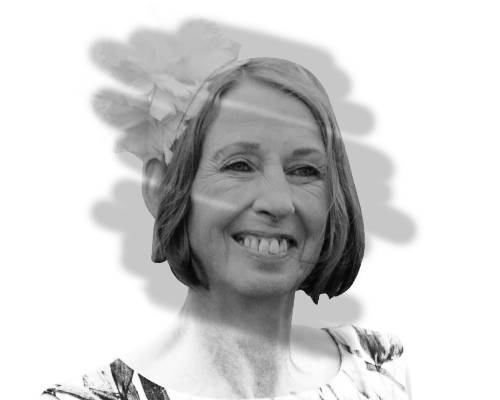 Tracy Morton
Blog Editor
Tracy started writing for us in early 2017 and is a crucial player within our team. She's the editor of our Blog and regularly writes other articles. Tracy's online gambling insights are born out of years of real-world experience as a Croupier overseeing table games.
Gambling Blog


Oct 30th, 2020 - 1:15 PM (GMT)


Oct 2nd, 2020 - 4:15 PM (GMT)


Jan 24th, 2020 - 2:57 PM (GMT)
Related Pages