Boat Ridden - The Bingo World Championships
Nov 18th, 2019 - 2:37 PM (GMT)
Category - Bingo Blog
30

Views Today
Welcome to the "World Championship Bingo Tournament and Gaming Cruise" hosted aboard a luxury Caribbean cruise ship named.
Unfortunately, you have literally 'missed the boat' for this year's Bingo Tournament, as it set sail on its 8-day cruise of the western Caribbean on 9 November. But take heart bingo-lovers, there is always next year; bookings are already open for 2020 if it piques your interest.
Just before you dash off to get your credit card, we thought we would give you a heads-up on exactly what the 2020 cruise has in store and how high your credit limit needs to be to fund it. Read on...
The Ship
The 'Royal Caribbean' features fifteen levels of pure luxury, with multiple activities and en-suite cabins. However, the most luxurious accommodation is not an option for bingo players; you have two cabin choices and two package options.
What do You Get For Your Money?
The two package options are 'Bingo Player' or 'All-Inclusive'. Either of these will set you back around £2000 give or take £400, depending on your choice of cabin (see the sea, or not). You will get three meals a day, served in the main dining room with tea, coffee or water and entry to the tournament bingo games. Full stop.
What Can You do Onboard?
Well, you can play Bingo, of course, you are already paid-up to enter 120 games as a part of your package. You can also play bingo – by paying more and registering for the bonus games. And we almost forgot you could pay another entry fee and join in with Turbo Bingo. For the ardent players amongst you, when you are all 'bingoed out' you could always spend even more money and enrol in the Blackjack or Slots tournaments.
What Can I Win?
The prizes on offer are advertised as "$100,000" in value, but that is not an ultimate winner's jackpot. That is the total pot, divided between the x number of players over 120 games. Maths is not our strong point here, but after all, it's not about winning, it's taking part that counts undoubtedly?
Non-Bingo Players
What if you are not a bingo player and have just come along for the ride? Well, you get a 'generous' discount of around 17% off your all-inclusive package. While your partner in crime plays bingo, you could enjoy the spa and gym facilities (treatments not included), get a snack in any of the multiple restaurants and fast-food outlets (not included, you only get 'canteen food' on this boat) or go for a drink in a bar or café (also not included).
Free activities include: playing hide and seek with your missing offspring on a ship the size of a small town, honing your putting skills on the mini-golf course, using the climbing wall or sliding down a water-filled tube that hangs off the side of the ship.
Serious "Hmmm" From 'The Office'
The World Championship Bingo Tournament is the crème de la crème of floating bingo events, but if your flexible friend is not flexible enough to cover it, then there are loads of other more affordable bingo cruises that may pique your interest.
Seriously, these range in price from under £100 for a 3-day, 2-night UK to Europe cruise. Think onwards, upwards and seawards if you really feel the need to play bingo on a boat!
Meet The Author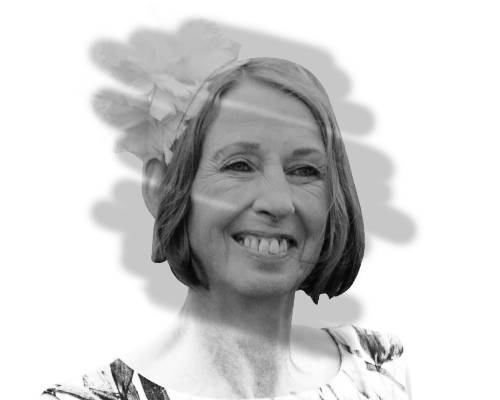 Tracy Morton
Blog Editor
Tracy started writing for us in early 2017 and is a crucial player within our team. She's the editor of our Blog and regularly writes other articles. Tracy's online gambling insights are born out of years of real-world experience as a Croupier overseeing table games.
Gambling Blog


Oct 30th, 2020 - 1:15 PM (GMT)


Oct 2nd, 2020 - 4:15 PM (GMT)


Jan 24th, 2020 - 2:57 PM (GMT)
Related Pages