Alternative And Sometimes Weird Types of Poker
Dec 16th, 2019 - 11:09 AM (GMT)
Category - Poker Blog
34

Views Today
We are guessing that when you think poker, the first game that springs to mind is Texas Hold'em. It is, of course, the most-played version of poker and the one adopted by all of the major tournaments, the WSOP, EPT and WPT.
The other main games that will have crossed your radar are likely to be one of the Omaha variations or possibly Seven Card Stud, although the latter is more of a home game these days.
Well, we have set out to find some alternative poker games for you. It is unlikely that you will find all of them played in competition settings or casinos, but you can certainly have some fun learning them at home.
Pineapple
There is a whole range of Pineapple-based games, which are variations on a theme of Texas Hold'em. You can play just plain Pineapple, or Crazy, Lazy and Daisy! There are loads more too…
You will need to check out the exact rules for each yourself, but if you play Hold'em, they would all add a bit more excitement to your home games once in a while.
Perhaps you prefer your pineapple on a pizza or in your fruit salad and fancy a bit more of a challenge?. If so, read on.
Razz
Razz is an interesting one that will get your brain clacking. Instead of looking for the highest hand, you will set out to find the lowest-scoring one to take the pot! Razz is a derivation of Seven Card Stud
You can find this game on a minimal number of online poker sites but are very unlikely to see it live.
Maybe it's worth a bash for your next home tournament challenge?
HORSE
Moving swiftly on, if you have become very good at Texas Hold'em, Omaha and Stud Games, then give this one a go.
Again, there is a massive number of variations on a theme for you to check out, some with as many as a 10-game mix. But HORSE is explicitly an acronym:
Hold'em
Omaha Hi/Low
Razz (7-card Stud Low)
Stud (7-card Stud High)
Eight or Better (7-card Stud Low and High)
The game itself mixes those five games, which altogether make something not far off mind-blowing! Good luck with that one after a few bevvies!
You can find HORSE played live (usually for high stakes) at a select number of casinos.
Pass The Trash
Pass the Trash is an entertaining variation of poker, which is said to have originated from Seven Card Stud, but the rules bear little similarity.
This poker variant is called Pass the Trash, because discarded cards pass between players, rather than being returned to the deck, but you need to check out the rules to appreciate the intricacies.
Not a game you can expect to find easily, but some casinos offer Anaconda, which is very similar.
Chinese Poker
If you enjoy a bit of multi-tasking and fancy playing three hands at once, then take a glimpse at the rules for this game. We think it is almost as tough as learning to speak the language.
You get thirteen cards, from which you must make three separate hands 3-5-5.
Top hand: best three low cards
Middle hand: five cards that must beat the first three
Lower hand: must beat the middle hand
Get it? Not entirely convinced that we do, but give it a try when your brain is altogether in gear and let us know!
Purely For Fun: Irish Poker
Although Irish Poker is a real 'thing', we spotted this and thought of you guys over the holiday season. If you like both your poker and a beer, then this is right up your street!
It is not the easiest of games to digest, so we strongly recommend that you download/print the rules before you start on the beer part!
Food For Thought
We deliberately did not set out to make this a lesson in 'How To Play' but hopefully these different games will give you some food for thought and some ideas for your future home tournaments, online forays, or perhaps a casino visit in the future!
Meet The Author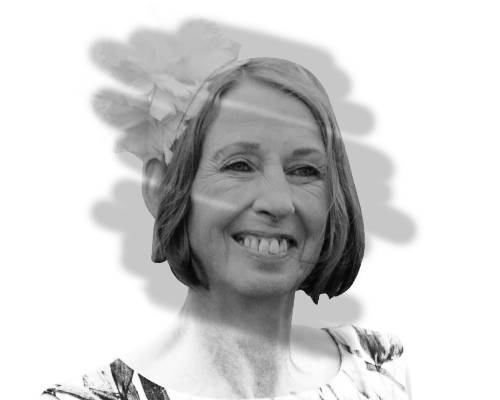 Tracy Morton
Blog Editor
Tracy started writing for us in early 2017 and is a crucial player within our team. She's the editor of our Blog and regularly writes other articles. Tracy's online gambling insights are born out of years of real-world experience as a Croupier overseeing table games.
Gambling Blog


Oct 22nd, 2020 - 1:26 PM (GMT)


Oct 20th, 2020 - 3:57 PM (GMT)


Oct 16th, 2020 - 3:17 PM (GMT)
Related Pages