Who Are The Best Poker Playing Sports Stars in 2020?
Dec 13th, 2019 - 12:06 PM (GMT)
Category - Poker Blog
38

Views Today
There is playing poker for fun, and then there is serious poker! These professional sporting stars have managed to make quite a big success of their sport, as well as their penchant for cards too!
US Star: Paul Pierce
Poker Winnings: Undeclared
Paul was an NBA basketball player from 1998, the year of his selection by the Boston Celtics team. His career in professional basketball continued with three other major league teams, right until the end of 2017 when he finally retired from professional play.
Alongside competing in this incredibly high-level sport, he also managed to maintain another persona as a somewhat successful pro-poker player too. His most significant poker achievements came in 2013 when he was very successful in the buy-in Omaha Championship event and he also made it to Day 3 in the 2014 WSOP.
Interviewed by Poker News after his elimination Pierce said: "I have grown to love the game over the last seven to eight years. It is very competitive and mentally challenging. It helps with my patience, because in poker, you have to have a lot of patience, and that translates to the court where it helps me make the right decisions at the right time."
Paul Pierce continues with his poker career and is routinely found in Las Vegas over the summer months doing the tournament 'rounds'.
Australian Star: Shane Warne
Poker Winnings: £150,000
Shane is a very well-known Aussie cricketer, who played for Australia for many years, both in the Test Series side as well as captaining the One-Day International series team. After his retirement from international cricket in 2006, he continued to play for a Twenty20 team until 2013 when he ceased his professional cricket activities and turned to poker full time.
Having always been a keen casino player, Paul's first major tournament success was finishing 22nd overall at the 2014 WSOP where he pocketed £20,000. He played again in 2015, but was less successful on that occasion, albeit still bringing cash away from the event. His earnings as a professional poker player are in the region of £150,000, plus an undisclosed amount from cash games.
In 2008 the Australian media quoted Warne as saying: "I draw many similarities between tournament poker and cricket. Each are long and gruelling events that can be broken down into many smaller contests."
Shane Warne continues to play tournament poker and is well known for his sometimes scathing commentary on the opposition.
Dutch Star: Fatima Moreira de Melo
Poker Winnings: £550,000
Fatima was an Olympic field-hockey player who captained the medal-winning Dutch team from 1997 to 2008 and played in almost 200 international games, culminating in a gold medal win in at Beijing in 2008.
Fatima's talents don't stop at hockey either. She is also a regular presenter on Dutch TV, a singer and holds a Masters Degree in Law, which she achieved in 2006 at the height of her hockey career. Her skills as a professional poker player are also exceptional and she is a permanent member of the Poker Stars Pro Team.
Interviewed by 'Poker Central' in 2018, one of Fatima's many quotes included: "I love to compete, so for me, it all goes hand in hand. That's why I loved my sporting career, and that's why I love my poker career. This is also why I love talking at the table because it is very possible to compete and have fun at the same time."
Fatima Moreira de Melo continues to play great professional poker. She commands respect from her fellow players and expects to achieve her first significant success any time soon.
Football Star: Cristiano Ronaldo
Poker Winnings: Undisclosed
Cristiano Ronaldo needs little introduction, being one of football's most famous and easily-recognised faces. He is probably most famed for his time with Manchester United, where he played from 2003 until 2008, before his Real Madrid sign-up in 2009.
Ronaldo is a confessed poker addict, often playing in online tournaments but also as a member of the Poker Stars Pro Team. He frequently travels to Las Vegas for tournament season, where he has always fared reasonably well. Interestingly, Ronaldo has elected not to disclose his on-felt winnings with the world.
After announcing his association with 'Poker Stars' in 2015, Ronaldo declared: "Although football is my world, poker has always been my game."
Cristiano Ronaldo can do no wrong it seems, going from strength to strength in every aspect of his life.
Snooker Star: Matthew Stevens
Poker Winnings: £513,000
Welshman, Matthew Stevens has been a professional snooker player for many years, competing at the top level since 1994 and winning some prestigious titles over the years, including the British Championships in 2003. At the height of his career, he was ranked No. 4 in the world. Matthew declared his poker interest
Matthew has openly admitted that he prefers cash games to tournament play. However, he still managed to play well enough at the 2004 Pacific Poker Open to win the final and the £500,000 pot.
Matthew Stevens was certainly feeling cynical when he made this statement back in 2006: "Snooker's a mug's game in comparison to poker because tournaments last a week where a game of cards lasts just a few hours."
Both his snooker and poker careers are still on the go, but with no notable successes of late.
Darts Star: Phil Taylor
Poker Winnings: £179,000
Staffordshire-born darts player Phil Taylor is a very well-known face. Fans of the game have always followed his 30-year professional career with interest and enthusiasm. His wins in the world of darts are way too numerous to list, but what you may not know, is that Phil is also a pretty good poker player too.
Phil's interest in the game of poker was evident long before he ended his professional darts career in 2018. Phil was well known for his 'behind-the-scenes' cash poker games when he was playing away at County events. However, his most significant poker tournament achievement was coming runner up in the Pacific Poker Open in 2004, which netted him £150,000.
When Phil was interviewed by the 'Daily Express' back in 2007, his words were: "I am not going to be playing darts at this level for ever. Would I say I am a good poker player? I can read the game. It's a bit of novelty but it has a serious side because there is a great deal of money at stake."
Phil may have retired from pro darts in 2018, but he still turns up to show off his skills at exhibition games occasionally and at poker tournaments…a little more regularly!
Honorary Star: Victoria Coren Mitchell
Poker Winnings: £2.5 Million
No, she is not a current or retired sports person, but Victoria Coren Mitchell is one lady who is a legend in her own right. She is a TV and radio presenter, writer and also has a First Class Degree in English, which she read at Oxford. She also happens to be an exceptionally talented poker professional as well!
Victoria has the honour of being the only player to win two European Poker Tour titles, London in 2006 and San Remo in 2014. She has also won or been highly-placed in numerous tournaments across the world, reflected in her winnings. She is also fond of holding games at her home, with guests including members of 'The Hendon Mob' and quite a few celebrities too.
Victoria loves inspirational quotes. However, this is one that comes straight from the horse's mouth: "I play poker, a game where there is no edge except the luck of the deal and the skill of the player."
Victoria is still a superstar poker player, with a big future in front of her. Victoria often frequents the London-based Victoria Casino should you fancy catching a glimpse of her skills.
Finale
Well, this was a genuinely fascinating delve into the sports and poker-orientated worlds of our chosen 'Stars'.
We hope that you have enjoyed reading about them and their achievements just as much as we enjoyed writing this article!
Meet The Author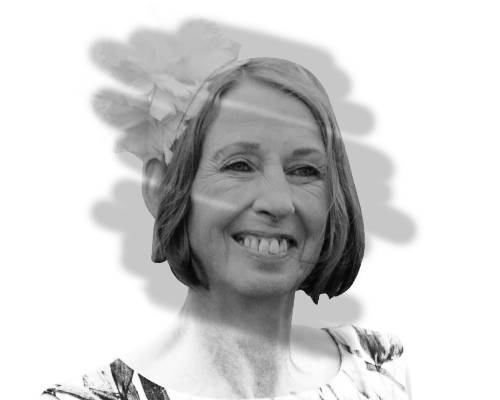 Tracy Morton
Blog Editor
Tracy started writing for us in early 2017 and is a crucial player within our team. She's the editor of our Blog and regularly writes other articles. Tracy's online gambling insights are born out of years of real-world experience as a Croupier overseeing table games.
Gambling Blog


Oct 22nd, 2020 - 1:26 PM (GMT)


Oct 20th, 2020 - 3:57 PM (GMT)


Oct 16th, 2020 - 3:17 PM (GMT)
Related Pages