Live Webcam Online Poker: Massive Hit or Gigantic Miss?
Dec 19th, 2019 - 11:59 AM (GMT)
Category - Poker Blog
36

Views Today
If you were to judge from the player commentaries online, webcam poker is a bit Marmite – you either love it, or you hate it! Think of it as something of a crossover between online poker with avatars vs live poker and you are almost there.
Online poker site operators love it, to the point where some will even send you out a free webcam so that you can become involved. The reasons will become more apparent as you read on.
Restrictions And Rules
If you care to glance through the rules for players, it becomes clear why operators favour this style of game. There is a moderator appointed to each room, who observes throughout and strictly enforces the rules. Should you refuse to comply, he or she can exclude you from further play in a game, or even close your account as a worst-case scenario.
The main ones are:
The webcam must stay on your face at all times
You must dress appropriately
No headgear that covers your face (sunglasses excluded)
No bad or otherwise inappropriate language
Operator Viewpoint
From an operator's perspective, this means that there is no chance of using multiple accounts and players who appear underage can be verified by them showing ID (so have it ready if you happen to look younger than you are). Trained moderators ensure that there is no collusion between players or any other form of cheating or untoward behaviour taking place at the live table.
Players Perspectives
Pros
There are benefits to playing webcam poker. Most importantly, you get to see the other players faces, so from either a social aspect or from the viewpoint of being able to 'read' their reactions, this is a big plus.
Players have also said that there is more of a 'real-feel' to the games than just playing online and indeed, at least you know they are people and not bots you are betting against.
Cons
The drawbacks are much more personal matters. If you routinely play online poker in your underwear, with a can of beer and a bag of crisps on the go, then this is not for you.
Some players have also suggested that you lose anonymity. However, their reasons for that being a cause of concern are diverse. The other downside is only being able to play one table at a time because many online players enjoy playing several at once.
What do we Think?
There are two sides to every story and for this one, no clear winner. If you have particularly fixed antipathetic views about webcam activities, then sit these games out. If you are learning to 'read' your opponents (and ready for them to do the same), then give it a try, perhaps as a pre-cursor to live tournament play.
We could go on like that for a while with the pros and cons. However, if you are still sitting on the fence, then perhaps it is at least worth a trial on one of the multiple free apps available on GooglePlay and in the AppleStore. There is a variety of popular games to try, including Texas Hold'em, Omaha and Seven Card Stud.
You won't win real money, but from there, you can get a feel for this type of play, without the need to sign up for an operator that offers webcam poker.
Meet The Author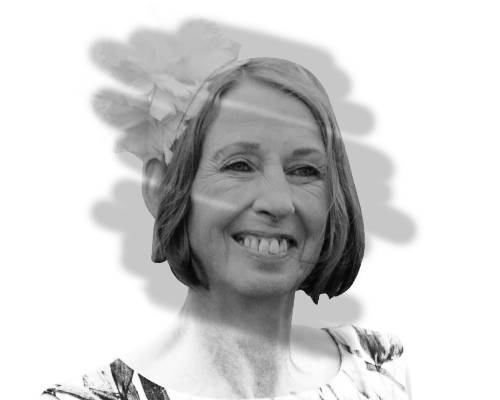 Tracy Morton
Blog Editor
Tracy started writing for us in early 2017 and is a crucial player within our team. She's the editor of our Blog and regularly writes other articles. Tracy's online gambling insights are born out of years of real-world experience as a Croupier overseeing table games.
Gambling Blog


Oct 22nd, 2020 - 1:26 PM (GMT)


Oct 20th, 2020 - 3:57 PM (GMT)


Oct 16th, 2020 - 3:17 PM (GMT)
Related Pages