Poker Christmas Presents: Perfect For Poker Playing Partners!
Dec 12th, 2019 - 10:42 AM (GMT)
Category - Poker Blog
34

Views Today
Love it or hate it, the Christmas season is almost upon us. With it comes the endless round of decision making about what to buy for who.
Are you are one of those incredibly organised people who had all their gifts bought and wrapped before Halloween? If not, then read on, we have come up with a list of perfect presents for your poker-playing partner and to suit any budget!
Playing Cards
There is a bewildering selection of playing cards available from all of the usual online shopping channels. In fairness, there is some beautiful novelty themed packs or even fancy gold plated cards in a gift box.
But if you want to show off your poker knowledge, then track down one of the brands that the professional poker tournaments favour:
Prevalent throughout the casino and poker tournament world are KEM cards. They are 100% plastic, feel well-balanced and are not 'slippery' even when brand new. They have made quite a few film and TV appearances too. A twin-pack of KEM poker cards costs around £25-£35, but nothing is more important than the right cards for a poker player.
The Faded Spade branding is slightly cheaper, but also 100% plastic and are said to be balanced and flexible to hold. Again, this make of cards has featured fairly regularly in televised poker tournaments. A twin-pack will set you back from £12-£30 depending on design and packaging.
P.S. Just in case you don't know, you should always get two packs, in a standard size, with two different colours on the reverse sides!
Poker Tables
Yes, you could always opt for a table-top cover or folding poker-marked baize cloth, if your partner is only an occasional player. These retail at £15+ and there are some quite stylish ones if you pay more.
However, if your partner regularly plays at home, or even hosts the occasional tournament, then a real poker table cannot fail to be appreciated as a gift. We won't pretend they come cheap but will last for many years if looked after. Some very functional versions retail for under £200, or you could custom-build one and spend up to £700.
Stocking Fillers
If you are looking for something novel but inexpensive, with a poker theme, then here are a few gift ideas for you:
A lairy card-themed tie (assorted patterns) - £3.75-£9.99
Poker Chip Key Ring (various) - £1.99-£6.99
Automatic Card Shuffler - £10.75 -£15.99
A pack of Giant Playing Cards (A4 size) - £7.20
3-D style LED card-themed lamp (assorted colours/styles) £20-£70
And there are many, many more novelty-style items, but most are only suitable for a bit of fun!
Personalised Gifts
Home poker players need chips and you can commission a set for around £150-£200. You can add wording or photos to one or both sides and select a solid wood presentation box to store them in for another £30-£50.
There are lots of 'jewellery' related items that you can have personalised. However, we spotted some rather lovely 9ct gold card-themed cufflinks in a High Street shop which can be supplied engraved for around £400 and are particularly classy.
Mid-Range
If you can't stretch to gold this year, then how about four different pairs of card-themed stainless steel cufflinks for £50.
Alternatively, if your partner breathes and eats poker, well now they sleep it too. You can buy poker-themed themed bedding sets, blankets, cushions and throws from £30-£80.
Love them or hate them, you could get a framed 'Dogs Playing Poker' print for around £15-£30. The artist, Cassius Marcellus Coolidge, actually painted 16 in total so you can choose your favourite.
PS. If you could get your hands on an original, it would set you back around a cool £500,000!
Outrageously Extravagant
Why not book next year's holiday now and make it a poker cruise? Your partner will be over the moon to be playing professional poker for 7-14 days solid. Meanwhile, you get to stay in 5*accommodation on a luxury ocean-going cruise ship and spend their winnings enjoying yourself
If you are quick, you can take your choice of destinations for 2020 and get a discount. Prices start at £1275 and go up to around £2500, per person. We hope your flexible friend is up to it.
P.S. If you do go for this, then make the unwrapping process last as long as possible. Be sure to pack the tickets in 'pass-the-parcel' style, finishing with an XL box, to keep them guessing!
A Note For The Ladies
It seems that the female of the poker-playing species is a little low on the list when it comes to poker-themed gifts. All we came across were some (slightly tacky) expensive handbags/purses/rucksacks or some rather 'Bet Lynch' earrings.
Sorry ladies – better luck for next year!
Meet The Author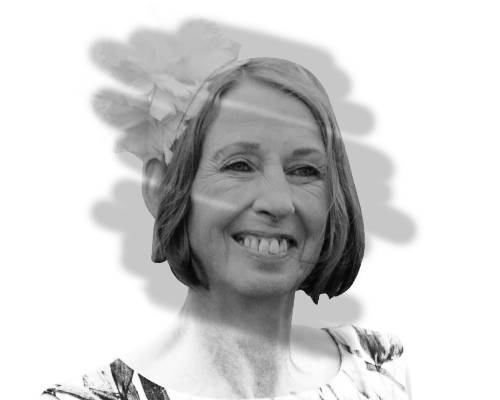 Tracy Morton
Blog Editor
Tracy started writing for us in early 2017 and is a crucial player within our team. She's the editor of our Blog and regularly writes other articles. Tracy's online gambling insights are born out of years of real-world experience as a Croupier overseeing table games.
Gambling Blog


Oct 22nd, 2020 - 1:26 PM (GMT)


Oct 20th, 2020 - 3:57 PM (GMT)


Oct 16th, 2020 - 3:17 PM (GMT)
Related Pages