The European Poker Tour or How to Convince Your Partner to Travel
Nov 6th, 2019 - 8:37 AM (GMT)
Category - Poker Blog
31

Views Today
The European Poker Tour is something you may dream of being involved with, but what are the chances of your wife (or significant other) allowing you a week away in Europe alone? If the answer is slim to zero, then take them along with you!
We already hear noises of "My other half is not going to watch me play cards for a week", well worry no more – all of the venues and cities selected for the EPT have a lot more to offer than a few hands of poker!
Let's take a quick look at this year's highlights:
Monte Carlo (April/May)
As an online qualifier at this venue, your VIP wristband entitled you to off-table extras including a themed party with free food and drinks, unlimited access to the Player's Lounge with the opportunity to meet some top professional poker stars and your chance to have a lesson in either a McLaren or Ferrari car.
Monte Carlo has plenty to offer outside of the poker venue too, so even when you are in a heavy-duty game, your partner can:
Soak up the sun on Larvotto Beach
Mingle with the rich and famous in the 'Casino de Monte Carlo'
Admire the architecture of the Saint Nicholas Cathedral
Take a stroll around the Oceanographic Museum
Explore the famed Condamine Market
Spend your winnings on designer clothes
Madrid (June/July)
Qualifiers here got unlimited water and soft drinks throughout the event, loads of free merchandise, great deals on treatments in the venue's Spa and a daily 'Happy Hour' to mingle or play 'beer pong'. There was also a VIP 'Designer Shopping Experience' (kerching), but the highlight off-felt event was the themed 'Spanish Fiesta' Party with free food, drinks and numerous fun activities to join in with.
Madrid has plenty to do away from the tables too:
Visit the 'Museo del Prado'
See the Egyptian 'Templo de Debod' lit up at night
Drink in a rooftop bar
Sample local delicacies at the 'Mercado de San Miguel'
Book a sightseeing bus tour
Spend your winnings in 'The Gran Vía', the "street that never sleeps"
Barcelona (August/September)
Venue qualifiers in Barcelona were particularly well-treated, with a gold wristband entitling them to free refreshments and merchandise, as well as discounts for Barcelona's top tourist attractions and activities. The highlight for this event was the all-night 'Alice in Wonderland' player's party, complete with free everything and a top DJ spinning the turntables.
And if the built-in excitement is not enough for your partner there is a choice of beaches or perhaps they should:
Visit the 'Sagrada Familia'
Attend a Spanish Cooking Class
Sip a Cocktail at the fancy 'W Hotel'
Dance the Night Away in the 'Hidden Bar'
Experience the 'Human Bodies' art exhibits
Spend your winnings anywhere and everywhere
Sochi (October)
Rewards for all attendees at Sochi included gifts of merchandise as well as a multitude of free tourist visits and activities on offer. There were also two 'meet and greet' opportunities with star professional player Chris Moneymaker and Dmitry Guberniev, a famous Russian TV host. Two highlight events were on the agenda, a Karaoke night with big cash prizes and 'The Live Band Show' with free food and bar.
If non-playing partners wanted to go it alone, they could opt to:
Relax by the Black SeaRelax by the Black Sea
Visit Stalin's Summer Residence
Explore the Byzantium Ruins
Visit a Russian Tea Plantation
Admire the local architecture
Spend your winnings on a Russian fur coat and hat
Prague (December)
Stop Press: There is still time to qualify for this event!
The Prague event is beginning to look a lot like Christmas and this year it will be held from 6-17 December. Qualifiers get free Christmas-themed merchandise, plus a mystery gift on arrival and then there is the 'Christmas Market' player's party to look forward to on 11 December. There you will be fed and watered, meet Santa Claus, have your photo taken inside a life-size snow globe and be entertained with live music all night.
Should all that Christmas stuff proves too much for them, your partner could always:
Visit the Old Town Square
Walk across Charles Bridge
Try out the local cuisine and beer
Enjoy some cultural theatre
Stroll around the Jewish Quarter
Spend your winnings in one of Prague's superclubs
Roll on 2020
So, having read through all of that now is the time to get your partner in life to select their favourite venue and make it your goal to get there. EPT details for 2020 are already starting to appear, with the firm dates for Barcelona posted online.
So now we will let you into a secret, you could even win the chance to 'Go For Free'.
There is a variety of qualifying games, both on and offline, with the opportunity to win a coveted 'Platinum Pass' worth €26000 giving you:
Airport transfers
Six nights of 5* hotel accommodation for you plus a guest
Your buy-in (valued at €22,500) for the PSPC 2020 event
€1,250 to cover expenses
Platinum Pass winner experiences during the event
Unique PSPC Merchandise
Meet The Author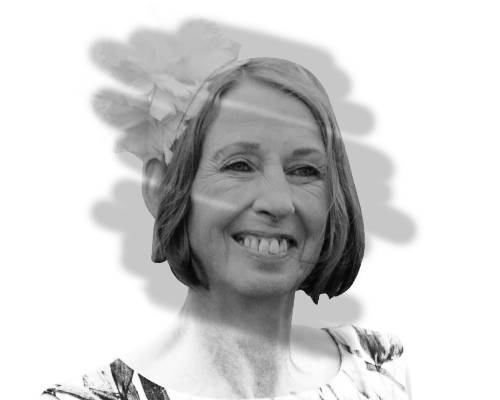 Tracy Morton
Blog Editor
Tracy started writing for us in early 2017 and is a crucial player within our team. She's the editor of our Blog and regularly writes other articles. Tracy's online gambling insights are born out of years of real-world experience as a Croupier overseeing table games.
Gambling Blog


Oct 22nd, 2020 - 1:26 PM (GMT)


Oct 20th, 2020 - 3:57 PM (GMT)


Oct 16th, 2020 - 3:17 PM (GMT)
Related Pages