Slots Gamification: Harmless Fun or Gambling Problem?
Jan 13th, 2020 - 1:18 PM (GMT)
Category - Slots Blog
35

Views Today
Undoubtedly, you will have heard the word 'gamification' bandied about over the last couple of years, but of late specifically concerning the gambling industry and even more specifically, applied to the latest iteration of themed slot machines.
Firstly, we thought you might appreciate a dictionary-style definition of "gamification" to gain an understanding of what the word means, in literal terms:
The practice of making activities more like games in order to make them more interesting or enjoyable
(Definition courtesy of the 'Cambridge Dictionary' website, accessed 8/01/2020
The chief controversies in recent times have arisen particularly concerning slot machines and there are two opposing sides:
government/anti-gambling campaigners VS slot developers/players
So What Exactly Does Gamification Mean in Terms of Slot Machines?
Well, old-school slots meant putting your money in, pushing the 'Play' button and checking the reels to see if you had a winner. Later, extra features like Nudge and Turbo Boost made their entry, but it was still either a win/lose scenario, complete with lots of (rather annoying) sound effects.
However, a slot machine is 'gamified' is likely to represent a popular or familiar theme. It will most probably feature multiple levels and bonus rounds, along with appropriate and exciting sound effects or music. The experience often being described by users as more akin to playing a video game than to gambling.
Now Let's Look at The Two Sides Here:
Against
Officials deem that making slot machines more appealing to players will encourage them to gamble more. Also, they claim that using popular or familiar themes will also encourage underage gambling and more addiction.
Perhaps one of the oddest things is that those who purport to take this stance may very well indulge of other forms of gamification themselves. Simple smartphone 'health' apps, rewards for hitting work-related targets and even ways to reduce global warming are all applying the same reward-based motivations.
For
Slots developers have an ulterior (financial) motive for gamification, but in fairness, none has said that it is to make more money. Specifically, they are all singing off the same hymn sheet when they state that gamification makes the whole slots experience more pleasurable for the player.
From the players perspective, they love it. They can now play something akin to a great video game while enjoying the potential to win cash as well. Those who enjoy playing slots, be it online or on real machines will continue to do so. The next level is the eagerly-anticipated VR versions, which may well spark a whole new epidemic of controversy in time.
Addiction Concerns
Although it gambling addictions cannot be denied as being a 'problem', gambling is low on the list of dependencies attributed to life in our modern society, ranking a lowly sixth place behind coffee, tobacco, alcohol, sex and drugs.
Everyone knows that there are issues out there, but the number of problem gamblers is an incredibly low percentage (1-2%) in comparison to all of the currently active adults who gamble responsibly. Of that tiny percentage, slots players represent an even smaller minority group.
Amounts totalling hundreds of thousands, perhaps more, have been spent by various authorities across the world researching this subject and in point of fact, no hard and fast conclusions have been put forward by any of them.
Our Thoughts
We fully understand that an addiction to anything is a severe issue. Also, that any addiction can be a life-changing or even a life-threatening matter.
However, the disappointing fact is that slot gamification often takes the blame for creating more gambling addicts, when in reality, all that it appears to be doing is giving our slots players much more value for the money they would spend anyway.
Please be assured that our viewpoint is not materialistic or biased in any way. We have made conclusions by investing time into researching this subject from many angles, which we believe covers both sides of the debate.
Meet The Author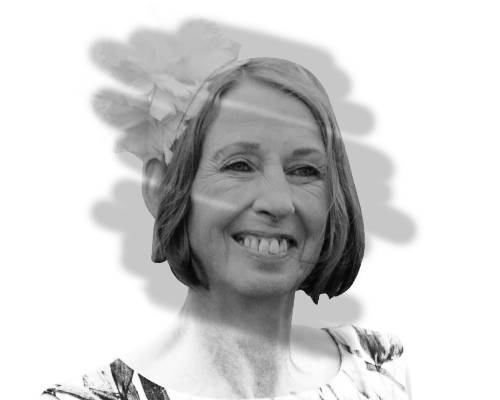 Tracy Morton
Blog Editor
Tracy started writing for us in early 2017 and is a crucial player within our team. She's the editor of our Blog and regularly writes other articles. Tracy's online gambling insights are born out of years of real-world experience as a Croupier overseeing table games.
Gambling Blog


Nov 26th, 2020 - 3:23 PM (GMT)


Nov 18th, 2020 - 12:54 PM (GMT)


Nov 5th, 2019 - 3:48 PM (GMT)
Related Pages