Themed Slots - Do They Capture Your Imagination?
Oct 22nd, 2019 - 9:48 AM (GMT)
Category - Slots Blog
36

Views Today
You may be surprised to learn that the top game providers, like Microgaming, Playtech and NetEnt, together with numerous other smaller companies, are producing as many as 200 new slot games every single year.
Put into perspective, this means a new game is produced every 43.8 hours!
Of those 200 new games, an increasingly more significant percentage is being produced to fulfil the demand for slot games with a particular theme. You would have thought that slot machine players would want to spend time doing something a little different, but it appears they cannot seem to get enough of their favourite slots.
Where do The Ideas Come From
In part, the ideas for slot games come from the players themselves. If a particular theme has proved to be popular, then there is always the potential for sequels or spin-offs. Indeed, many of the smaller companies are content with producing lower-budget copycat versions of popular themes, rather than risking a new one that might 'flop'.
It takes a team of 20 people approximately 12 months to produce a single game!
To produce an entirely new game means a lot more behind-the-scenes work than just collating user preferences. Considerable amounts of research are needed, so the big producers of slot software use targeted demographics and the results of opinion polls (obtained from the likes of Nielsen) to see what everyone is watching, playing or reading.
Themes And Their Lifespan
Firstly, there are subtle differences between online slots and physical machines. Machines in casinos take up space and as soon as earnings drop, they get replaced. However, online slots have a much wider audience and maintain their popularity better, so they will stay in place longer.
Some players love evergreen themes; others continuously seek out new thrills!
Each year, you will see multiple seasonally-themed slots appearing on your favourite site; Christmas, Halloween and so on. Even if they are not your cup of tea, it may be a revelation to learn that one year's Halloween games remain in play until the new batch appears early the following October.
More About Themes
If you think about it, all slots have a theme of sorts, including the basic 3-reel 'fruit machines' and some players love them. Some game producers stick to their tried and trusted genres, producing multiple variations to create chapters in a story; particularly so in the fantasy and mythology markets. However, some of the biggest game producers hedge their bets by producing games under a variety of umbrellas and inevitably throw in a premium blockbuster or two as well.
Entertainment Value
There is also a level of psychology that goes into the design of a slot game. Generally speaking, you will be aware that when you play a slot machine you are going to lose money. With increasing player awareness, the trend for producers is to concentrate on the entertainment value of a game more than the chance of winning and this is where themes come in.
Familiar themes make players feel comfortable and they will play for longer!
Players will naturally select slots that have some meaning to them. For example, if you are a huge Star Trek fan, you will typically be drawn to a game featuring those familiar characters and scenes.
The Burning Question
So now we are sure that you are all itching to know what the 'hot' themes for 2020 are likely to be. The industry does tend to be a bit of a closed shop, but so far, we can see a relative newcomer in the form of Anime-based slots and more additions to current hits, like Game of Thrones. For sports-minded players, horse-racing slots are high on some producers' lists, while Gothic Horror features prominently on others.
For 2020, producers are concentrating on detailed graphics and playability!
No matter what your preference may be, there is likely to be something to suit your taste in 2020 and it is expected to be bigger, better, faster and more interactive than ever.
Meet The Author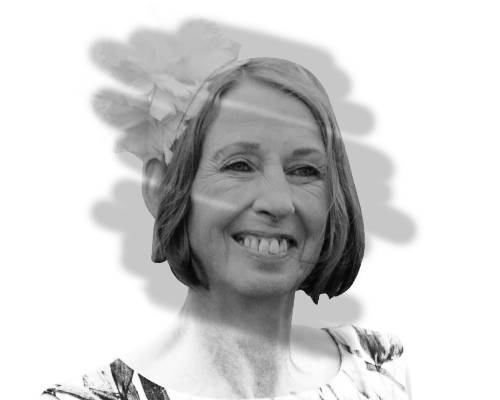 Tracy Morton
Blog Editor
Tracy started writing for us in early 2017 and is a crucial player within our team. She's the editor of our Blog and regularly writes other articles. Tracy's online gambling insights are born out of years of real-world experience as a Croupier overseeing table games.
Gambling Blog


Nov 26th, 2020 - 3:23 PM (GMT)


Nov 18th, 2020 - 12:54 PM (GMT)


Jan 13th, 2020 - 1:18 PM (GMT)
Related Pages