The Next Casino Craze; Skill-Based Slot Machines
Nov 26th, 2020 - 3:23 PM (GMT)
Category - Slots Blog
31

Views Today
Anyone out there who was old enough to remember the 1980s will also recall the exciting video games that appeared in amusement arcades. We are talking classic games like Space Invaders, Arkanoid, Asteroids, Breakout and Pac-Man, to name but a few of the old favourites.
Many of us will remember wasting hours (never mind the money) feeding those machines to get our 'fix'. We all rushed out when home games consoles first went on sale and spent at least a week's wages on either a Sega MegaDrive or a SNES. Personally, I am a Sega fan, and yes, I still have my original console.
At this point, you will be wondering what any of that has to do with gambling? If so, please read on.
Themed Slots
If you like slots, you will undoubtedly have seen machines that are themed around some of the classic retro games and most likely have played on one or two of them. However, they operate on the same principle as any other slot machine, regardless of the images on the reels, relying on a random number generator (RNG) with payout determined solely by luck and the RTP (Return To Player) set by the casino.
Skill-Based Slots
Video poker is a game often described as 'skill-based', but forget that entirely, the new range of skill-based slot machines are a totally different kettle of fish. What they are is a hybrid of a slot machine and an arcade game, where the player can influence the payout using his or her skill at the game.
A Bit of Background
Around 2015, a study of demographics determined that the majority of casino clients and especially slot players belonged to an older generation, indicating that younger people were spending their money elsewhere. It was these startling facts that led to the industry trying to find a way to address the imbalance.
Enter the new breed of 'skill-based slots' aka 'video game gambling machines'; developed specifically to entice what is called the 'Millennial Generation' into casinos. Millennials are pigeonholed as being born between 1981 and 1996, so are aged from 24 to 39 years old.
Although the machines have been available for several years, it has only been in the last few months that they have begun to appear in casinos. A bit odd you might think when back in 2015 this was considered an 'urgent' need?
The fact of the matter is that gambling regulators were incredibly slow off the mark in allowing this new type of machine because it did not fit in with any existing controls and many gaming authorities were no onboard with the idea of introducing player-influenced devices to casinos.
Not surprisingly, Nevada was the first to change its regulatory policy, and finally, in 2019, the first machines began to make their debut in selected Las Vegas casinos.
How do They Work?
If you thought that you could now go and play your favourite arcade game and win money, then you are perhaps going to be slightly disappointed. If on the other hand, you are a slots player anyway, then the fact that you can increase your payout through skill is a bonus.
The machines have reels just like any other slot. You choose your stake amount and play in the same way initially. The difference kicks in when you hit a bonus round and you can then use your skill at the game to increase the payout. There are more bonus rounds on these machines than on the average slot machine and your skill at playing them can increase the RTP by as much as 5%.
Always bear in mind that casinos are in business to make money, so the chances of making an overall profit are slim. In the meantime, of course, you have the entertainment factor and could have much more fun playing these machines than a standard slot.
Early Findings
Naturally, these machines have not been available to players for long enough to gauge their impact truly. However, one rather entertaining fact that has shone through is that the older generation (who played these games back in the 80s) are the ones spending the most money on these new machines.
The Author's Thoughts
When I read that, I was frankly not surprised. I have three millennial children and none of them would be at all inspired by playing retro video games, having moved on long ago to much more complex X-Box and Playstation gaming.
For myself, a trip to the attic to resurrect the MegaDrive is on the cards so I can get some practice in ready for when these machines hit the UK!
Meet The Author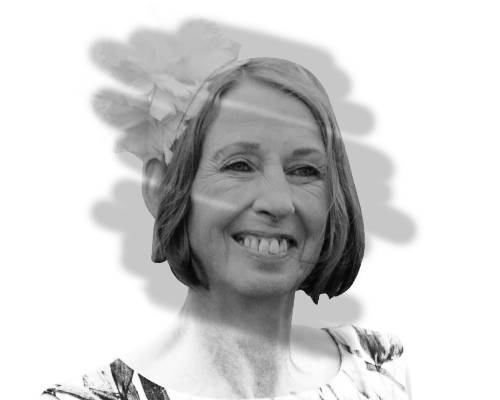 Tracy Morton
Blog Editor
Tracy started writing for us in early 2017 and is a crucial player within our team. She's the editor of our Blog and regularly writes other articles. Tracy's online gambling insights are born out of years of real-world experience as a Croupier overseeing table games.
Gambling Blog


Nov 18th, 2020 - 12:54 PM (GMT)


Jan 13th, 2020 - 1:18 PM (GMT)


Nov 5th, 2019 - 3:48 PM (GMT)
Related Pages