Slots - The Biggest, The Oldest And The Craziest
Oct 10th, 2019 - 2:48 PM (GMT)
Category - Slots Blog
36

Views Today
Slots have been around forever – well, not entirely, they made their debut in machine form in 1887. The first slot machine with the popular features of reels and symbols was the invention of the Californian engineer, Charles Fey.
Since then, there have been so many variations on a theme that it would be impossible to count them. However, it will probably come as no surprise to you that the world's most 'different' slot machines are located in the crazy city of Las Vegas, the centre of the gambling world.
Biggest
If you were to ask a gambler which was the biggest slot machine in the world, their answer would probably be 'Big Bertha'. She is indeed a big girl as well as a notorious one, but she does have competition!
There are machines so big that people have injured themselves merely pulling the handle to start the reels. So which of these mammoth machines holds the record? Well, we don't know the answer, but you can have great fun checking them all out!
Slots But Not
Two candidates here and we couldn't choose between them!
Our first is the 'Oversized Slot' located at the 'D' Casino. This machine is so big, it forms part of the exterior of the building itself and to get to it, you have to take a lift two storeys up. The machine itself is not operable, but it offers one of the most sought-after photo opportunities in Vegas.
Second is 'Slotzilla' where the players become the coins! This machine is built to look like an immense slot machine but is a high-speed zipline. Players emerge from the coin slots and after zipping almost 130 feet at 40mph over downtown Vegas, they land in the payout chute of the machine, all at the cost of around $40.
Sought After
Everyone loves a travel souvenir and visitors to Vegas are no exception, which puts the 'Silver Strike' high on their 'must play' list of slots. Players queue up for this machine, not to win money, but to try and win one of the silver souvenir coins that the device deigns to spit out periodically. If you fancy your chances, the Silver Strike resides at the Queen's Casino.
Almost Antique
First seen in 1985, there are now only two working Sigma Derby machines left in the world and both of these are in Las Vegas. Dating back to a time when slots were 'fruit machines', this variation is a bit difficult to describe. Briefly, the machine allows up to 10 seated players to bet on mechanical horses, which 'run' on a track in the centre. Wagers are placed to win, or as a Quinella (first two places in order) just like live horse racing. Definitely worthy of a look, just for the novelty value alone.
Most Complex
Bringing us right up to date is the latest batch of 'multi-way win' machines. While a 243-way slot is nothing unusual any more, the technological quest for bigger, better and faster continues, heralding the 1024-way version. For those of you who like numbers, the '243' relates to the number of reels (five) and the number of visible rows of symbols (three), therefore 35. For 1024 there are five reels, but four rows of symbols, equalling 45. Luckily, you do not need to try and keep track of wins; the machine does it all for you.
Meet The Author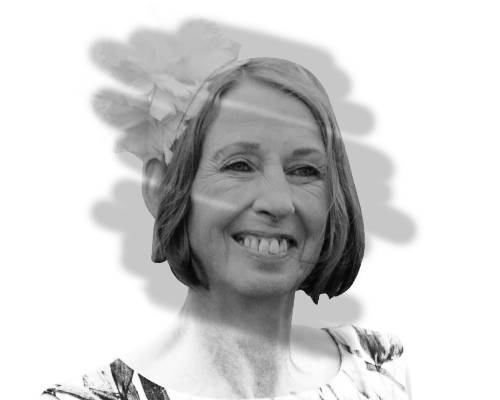 Tracy Morton
Blog Editor
Tracy started writing for us in early 2017 and is a crucial player within our team. She's the editor of our Blog and regularly writes other articles. Tracy's online gambling insights are born out of years of real-world experience as a Croupier overseeing table games.
Gambling Blog


Nov 26th, 2020 - 3:23 PM (GMT)


Nov 18th, 2020 - 12:54 PM (GMT)


Jan 13th, 2020 - 1:18 PM (GMT)
Related Pages