Updated Aug, 2020
Category - World
39

Views Today
Possibly best-known for its diverse selection of unique wildlife, vast open spaces and vibrant city living, the residents of Australia also enjoy all forms of gambling; especially wagering on sports. Australia is home to one of the biggest sports betting populations in the world, percentage-wise, so it comes as no surprise that participants are well cared for by the Australian government and a range of regulatory authorities.
Australia is very privileged in terms of how it allows its residents to spend their time and money. Any form of gambling, including sports betting, is permitted in all parts of the country for adults (18+). Australians like to bet on many sports, but their outstanding favourite is Australian Rules Football. Another well-favoured event is horse racing, where annual races like the Melbourne Cup are wagered on by a large percentage of the adult population every year.
Sports betting in Australia is by no means limited in terms of available wagering opportunities. Modern sportsbooks understand their customers these days so if you are happy sticking with your national favourites, like cricket, harness racing or greyhound racing, then great. On the other hand, some of you will most certainly want to access world sporting events or perhaps even a more niche market. With just a little bit of research, there is almost sure to be a sportsbook that fits the bill.
In this article, you will learn:
Opportunities for sports betting in Australia
The cost of online Australian sports betting
How we review and recommend sportsbooks
Top 3 United States Websites
Updated October, 2020
Risk Warning
/
Ad Disclosure
Risk Warning: The products offered by the companies listed on this website carry a high level of risk and can result in the loss of all your funds. You should never risk money that you cannot afford to lose.
Ad Disclosure: Some of the links that you will find on this website are advertisements for which we do receive financial gain for referring new customers.
Players inAustralia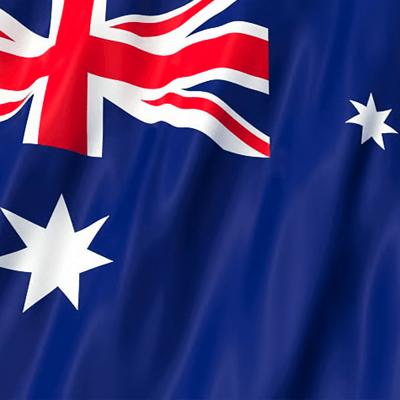 If you are reading this guide, you are most likely to be a casual, rather than a professional sports bettor, so your needs are more likely to depend on what the sportsbook can offer you as a participant. But before you head off for the nearest big welcome bonus, please take a little time to consider a few other important matters:
Mobile Gambling
In today's busy and tech-orientated world, the chances are that you are going to be wagering at least part of the time from a mobile device of some type. Almost without exception, Australian sportsbooks offer some level of accessibility to users on the move, but some are limited to only a section of the full website, may not be accessible by individual operating systems or may require you to download an application. If mobility is important to you, please check the site information to ensure you will be satisfied with this side of things.
Bonuses And Incentives
By their very nature, sportsbooks are competitive. While a large percentage of you will no doubt be more than happy with a well-advertised mainstream sportsbook, some of you may have more specific requirements. Most will vie for customers by offering attractive welcome bonuses, but it is always worth investigating the terms and conditions before signing up because they may not be as good as they look! Other popular incentives for account holders may include privileges including enhanced withdrawal options, VIP accounts and loyalty rewards. In the long term, these are likely to be worth far more to you than a one-off bonus.
Great Payouts
There is probably very little to choose between sportsbooks in terms of odds and payouts for the average sporting wager. However, there is a difference in the speed of payout and the methods available to you. One innovative operator offers participants the option of a payment card, which is automatically loaded with your winnings almost instantly and you can use for withdrawing cash at an ATM or in the same places as any credit or debit card. There is a lot to be said for that level of service, and it is well worth looking out for this type of perk.
Customer Support
It should be said that not all sportsbooks are equal in terms of their customer support. As with any other type of business, there is good and bad, or just plain mediocre! It is very frustrating if you have a burning question or worse, a problem and you cannot speak to anyone about it. To avoid these scenarios, always check that the sportsbook you favour offers suitable contact options. You should be looking for 24-hour availability, with fast, free response methods, at the very least by phone or live chat, accessible at all times.
Todays Top Players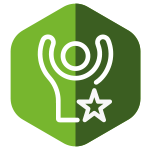 Hi! I'm Expert Gambler.
I'll find you an awesome betting site in seconds. Ready to go?
Sportsbook Fees And Tax
Unless you intend to become a self-employed 'Sports Trader' or a 'Professional' gambler, then you do not need to concern yourself with any tax implications, even if you are highly successful. The Australian government takes the attitude that gambling is recreational and chooses to levy any taxation on gambling operators, rather than on its residents.
Also, there are rarely any fees charged by Australian sportsbooks, unless you choose to sign up for additional services with a particular operator, such as a tipping service or specialist software. Other than that, you may incur costs for currency exchange if you select to wager in GPB, Euros or US$ rather than in A$.
Some sportsbooks may also charge a fee for certain types of withdrawals such as Bank Wire, but this is usually a nominal monthly amount. The choice is definitely on your side as an Australian citizen, in terms of free payment and withdrawal options as well as faster payout methods, some of which are unique for your country.
Expert Reviews
Australian Licensing
Australia operates a two-tier system for matters related to gambling. The central government is responsible for passing and amending laws, but regulation is the responsibility of individual states and territories:
ACT Gambling and Racing Commission – Australian Capital Territory
Licensing Commission – Northern Territory
Office of Liquor, Gaming and Racing – New South Wales
Independent Gambling Authority – South Australia
Office of Liquor and Gaming Regulation – Queensland
Victorian Commission for Gambling and Liquor Regulation – Victoria
Department of Racing, Gaming, and Liquor – Western Australia
Tasmanian Gaming Commission – Tasmania
Also, the Australian Broadcasting Authority takes responsibility for managing a country-wide formal complaint system, where residents can register any concerns regarding any aspect of gambling, including advertising and marketing issues.
While Australian laws are soft on participants, they are very tough on sportsbooks operators. A 2016 amendment to the Interactive Gambling Act (2001) added a list of requirements for Australian betting sites, all intended to prevent residents from becoming 'problem' gamblers. Since that time, sportsbooks are not permitted to offer live or in-game wagers to their clients or offer credit accounts and 'free' bets. Penalties for infractions can end up costing operators A$ millions, so they do tend to stick to the rules!
These amendments did lead to several of the larger sportsbooks operators withdrawing from the Australian market but have not prevented offshore businesses from targeting Australian residents. It is not against the law for you to use these sites, but you do need to be aware that they often hold licences issued by one of the authorities known to be lax in penalising misdemeanours and you may have little or no comeback in the event of a dispute.
Almost without exception, Australian sportsbooks offer some level of accessibility to users on the move.
Trending Pages
How we Recommend Sportsbooks
Before we formally recommend a sportsbook, there is a period of research and review undertaken by our experts. We use a substantial list of factors that cover all aspects of the sportsbook, from welcome bonuses, through to customer support standards. We aim to only bring your attention to those sites which are safe, genuine and can offer you a positive all-round betting experience.
Firstly, we always check their licensing in detail. Not only do we confirm that correct licensing is in place, but we also carry out further research to ensure that the company complies with regulations and that it does not have a long list of negative customer reviews. With the less-exciting part out of the way, we then go on to look at bonuses, incentives, mobile compatibility and naturally, the range of sports and betting options available for your enjoyment.
Always bear in mind that big bonuses may mean lesser odds and vice-versa. Because there is so much choice available, it should not be an arduous task to find a suitable and well-recommended sportsbook to patronise. A bit of time spent researching and comparing in advance will ensure that you can enjoy your sports and wagering on them, rather than having concerns about the safety of your money or the security of personal data.
Our Scoring System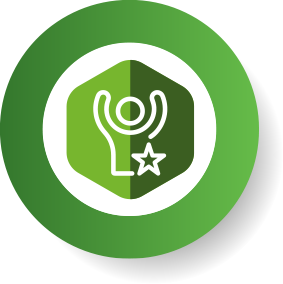 Gaming Experience
Banking & Payouts
Software And Security
Bonuses & Promotions
Mobile Gambling
Special Features
Customer Support
#1 United States Website
Risk Warning
/
Ad Disclosure
Risk Warning: The products offered by the companies listed on this website carry a high level of risk and can result in the loss of all your funds. You should never risk money that you cannot afford to lose.
Ad Disclosure: Some of the links that you will find on this website are advertisements for which we do receive financial gain for referring new customers.
Frequently Asked Questions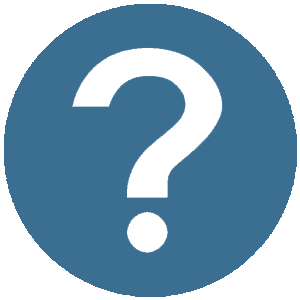 Meet The Author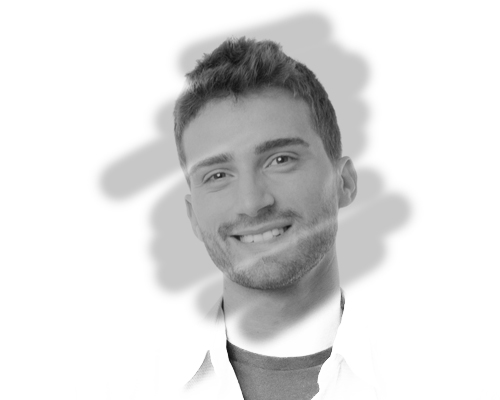 Adam Hope
Sports Analyst
Adam has been an author for us since our launch in 2012. When it comes to all thing's sports and betting, Adam knows his stuff. Having worked in the industry for most of his adult life in a variety of positions he's definitely experienced.
Related Pages