Brazilian Gamblers Guide
Updated Oct, 2019
36

Views Today
Brazil is a big country, accounting for almost half of the South American continent and boasts a personality to match its size. It is a magnet for tourists, who head in their millions for the scenery, the carnivals and the football. Brazil and football are two words that are almost synonymous with each other and even those of you who do not follow the sport can most likely name at least one famous Brazilian football player!
The love of sports does not start and end with football. Brazilians are also fond of many other exciting pastimes, including motor racing, boxing and horse racing. It, therefore, seems perfectly natural that a lot of Brazilian residents also enjoy wagering on sporting events and their outcomes. As of December 2018, despite many previous attempts at blocking it, the ban on gambling was lifted and it is now possible and fully legal for all adults resident in Brazil to wager on sports.
At the time of writing, the Brazilian government is in the process of deciding how licenses will be issued and regulated and by whom. An entirely new regulatory body will likely be developed to oversee the process, which it is estimated will take around two years to implement fully. In the interim, Brazilians can still enjoy sports betting with the many offshore sportsbooks intent on targeting that market.
In this article, you will learn:
Current sports betting opportunities in Brazil
Tax implications and fees for Brazilian bettors
The methods we use to review sportsbooks
Recommended US Websites
Risk Warning
/
Ad Disclosure
Risk Warning: The products offered by the companies listed on this website carry a high level of risk and can result in the loss of all your funds. You should never risk money that you cannot afford to lose.
Ad Disclosure: Some of the links that you will find on this website are advertisements for which we do receive financial gain from referring new customers.
Gamblers in Brazil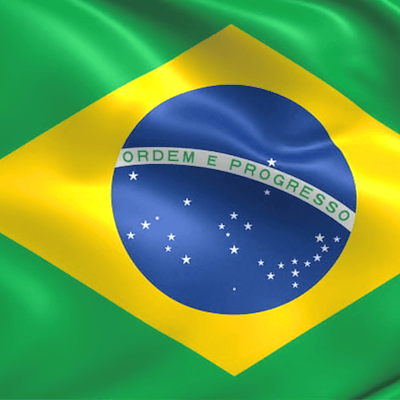 At present, sports betting is very much a buyers paradise and you will see almost unlimited options available to you in terms of sportsbooks all aiming to secure your business. But do keep in mind 'caveat emptor' (buyer beware), there are many more pressing matters than the biggest welcome bonus on offer. Here are a few that we feel you should consider:
Mobile Gambling
Technology for most parts of Brazil is highly advanced and a high percentage of the adult population owns at least one modern mobile device. As it is highly likely you will want to make use of either a Smartphone or tablet to enhance your sports betting pleasure, always make sure that it is compatible and up to date enough to cope. The majority of sportsbooks offer full access to their websites, but you may find that there are exclusions from live betting options due to your location.
Bonuses And Incentives
With Brazil becoming the 'next big thing' in terms of an open gambling market, sportsbook operators will be doing everything in their power to grab your attention. Some operators are already offering welcome packages of up to 4x the value of their option for other countries.
Naturally, these may appear very tempting to you, but you should always check the conditions attached to the use of any 'free' bonuses as they may be prohibitive. Generally, we would advise you to take a good look at everything on offer, including loyalty bonuses, VIP accounts and referral schemes before making any decision.
Great Payouts
You may find that a sportsbook with a lesser welcome offer has more to offer you in terms of consistently better odds, more sports and betting options or the availability of faster payout methods.
In the long run, you may stand to gain more (including peace of mind) by looking at these closely. A word of warning: an operator that does not provide mainstream payout options may not be legitimate; this is not always the case, but something to keep in mind.
Customer Support
Checking out customer support activity should not be an afterthought. It is just as important as any other 'must haves' you may have listed. Good sportsbook operators will make their customer support information clearly available; you should not have to search for it.
Ideally, the support team should be available at any time of the day and every day of the year. Minimum provision should be a toll-free phone number, a live chat facility and a web contact form for less urgent queries, or anything else you may prefer to put in writing.
Todays Top Players
| | | | |
| --- | --- | --- | --- |
| Bettor | Sportsbook | Sport | Profit |
Sportsbook Fees And Tax
Any fees you are likely to incur will be made transparent by any reputable sportsbook. Some may charge for withdrawals using specific methods, but there should be one or two free options also. Other sportsbooks may add a nominal cost for currency exchange and other than that, the only additional expenses will be for any 'opt-in' extras you select from the site.
As things currently stand, there is no tax applied to your winnings from sports betting. However, once there is an official licensing system and specific gambling regulations are in place, this may well change. Some experts believe that the Brazilian government is likely to waive taxation for individual, recreational bettors and to levy it on the sportsbook operators.
The other school of thought is that a percentage of VAT may be added to individual bets and that winnings will also need to be declared as income and taxed on a sliding scale. The future is entirely unclear at the time of writing, but our advice is to keep a close eye on the situation and look out for further announcements on this subject.
Expert Reviews
Brazilian Licensing
For many years, gambling, including the majority of sports betting, has been illegal in Brazil. The exception to this has been horse racing; where betting was allowed but only at the race track itself. With the arrival of widespread Internet access, online sports betting became prevalent and the ban did little to prevent Brazilians from gambling through offshore sportsbooks.
In December 2018, the law was changed to legalise gambling in Brazil, so there is currently no licensing policy in place. Experts estimate that it will take around two years for details to be ironed out and for regulatory bodies to be appointed. Possibly the first decision made will be how many licenses in total will be made available. There is evidence to suggest that there is already significant interest with operators lining up to grab the opportunity.
In the meantime, the changes mean that there are now many more offshore sportsbooks easily accessible to Brazilian residents. Some of them may not be legitimate or hold a license issued by one of the more 'liberal' countries where there is little or no comeback in the event of a problem. We strongly recommend that you opt for one of the safer sites, regulated under the jurisdiction of one of these authorities:
UK Gambling Commission
Gibraltar Gambling Commissioner
Isle of Man Casino Control Commission
Alderney Gambling Control Commission
We only recommend those sportsbooks which are legally accessible for residents of any given country.
Trending Pages
How we Recommend Sportsbooks
Firstly, we only recommend those sportsbooks which are legally accessible for residents of any given country. As there is currently no licensing in Brazil, any sportsbook we suggest will be suitably licensed under a reliable jurisdiction and readily accessible for Brazilian participants. We aim to check that each sportsbook complies with regulations and to check that it has not received any significant penalties for non-compliance.
Most of the other factors that come under our radar are equally important in terms of the sportsbook being able to offer you adequate facilities and to make your experience pleasurable. We seek out operators that have multiple deposit and withdrawal options, with at least one being free. Next, we look at what the site has to offer in the way of worthwhile bonuses and incentives, preferably with low playthrough requirements.
Our final stop is a behind-the-scenes look at what you can expect from the sportsbook itself. Our review can cover the number of country-appropriate sports listed, as well as the types of betting options such as live sports availability, exotic bets and entertainment wagering opportunities. Lastly, we also take a good look at the customer support side of the site to check that it is easily contactable and provides fast responses.
Recommended US Website
Risk Warning
/
Ad Disclosure
Risk Warning: The products offered by the companies listed on this website carry a high level of risk and can result in the loss of all your funds. You should never risk money that you cannot afford to lose.
Ad Disclosure: Some of the links that you will find on this website are advertisements for which we do receive financial gain from referring new customers.
Frequently Asked Questions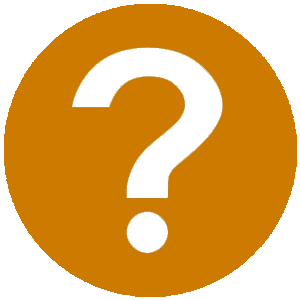 Is online gambling in Brazil legal and safe?
Online gambling is now legal in Brazil, but as yet there are no official regulatory bodies. It is also permitted for Brazilian residents to gamble with offshore operators.
Do I need to pay fees and taxes on my winnings?
Until recently, gambling was not legal in Brazil, so there are currently no fees or taxes specifically levied on winnings. The situation is likely to change over the coming years.
Can I test sportsbooks before betting with real money?
Some sportsbooks accessible to Brazil do have trial facilities. Very few are completely free; most require you to set up an account and deposit a nominal amount to allow access.
Is it easy to make deposits and withdrawals?
Sportsbooks suited to the Brazilian market all offer the usual options of credit/debit/prepaid cards, bank wire transfers and e-vouchers etc.
Can I bet using my mobile or tablet device?
All of the significant sportsbooks suitable for Brazilian participants will offer some form of mobile access. Accessibility options will vary from site to site.
Meet The Author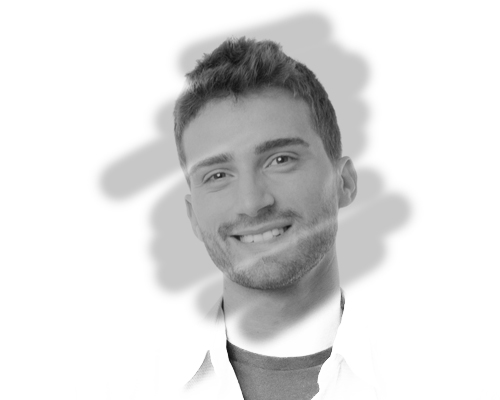 Adam Hope
Sports Analyst
Adam has been an author for us since our launch in 2012. When it comes to all thing's sports and betting, Adam knows his stuff. Having worked in the industry for most of his adult life in a variety of positions he's definitely experienced. Learn more.
Related Pages