Canadian Gamblers Guide
Updated Oct, 2019
32

Views Today
Canada is one of the most desirable countries to live in and has been ranked third in the world for 2019. Its residents enjoy the beautiful scenery, economic stability, a very high standard of living and plenty of opportunities to enjoy their leisure time, much of which encompasses sporting activities. Not surprisingly during recent years, wagering on sporting events has shown a significant increase in Canada and has expanded into a multi-billion dollar market.
Canadian laws do not prohibit any form of gambling for adults, either home-based or offshore, but strict rules and regulations are in place to ensure the safety and security of participants. With Canada's special love for ice-hockey, this is the mainstay of most sportsbooks, many being wise enough to provide diversity for bettors, including a recent craze called 'puck lines' (wagers combining Moneyline odds and a spread offer within the same bet).
Sports bettors in Canada are by no means limited to ice hockey. All of the more prevalent sportsbooks will not confine your wagering opportunities to generic Canadian or US sports. They usually provide odds for a vast range of worldwide sporting events such as British football (soccer) league games, boxing matches, tennis tournaments, major golf tournaments and even Formula 1 motor racing or darts contests.
In this article, you will learn:
Sports betting opportunities in Canada
About Canada's betting fees and taxes
How we select our recommended bookies
Recommended US Websites
Risk Warning
/
Ad Disclosure
Risk Warning: The products offered by the companies listed on this website carry a high level of risk and can result in the loss of all your funds. You should never risk money that you cannot afford to lose.
Ad Disclosure: Some of the links that you will find on this website are advertisements for which we do receive financial gain from referring new customers.
Gamblers in Canada

The majority of you reading this guide will be recreational sports bettors and your needs in terms of a sportsbook will be dependent on the sport(s) you favour and your intended level of participation in sports betting. However, before you make a final choice and place your first bet, there are a few relevant factors you may wish to consider. Below are some we think should be at the top of your list:
Mobile Gambling
The ability to enjoy sports betting on the move is particularly important to many people these days and they find it incredibly frustrating when a website does not operate correctly via their mobile device! The majority of sportsbooks available to Canadians have taken this firmly on board. Almost without exception, the sportsbooks you encounter will allow you full access, using Android or iOS mobile devices, as well as PC and Mac availability as standard.
Bonuses And Incentives
There is a great deal of competitiveness between sportsbooks and the vast choice of offers out there can be overwhelming. Initially, there are different types of bonuses and incentives, all designed to attract and retain customers. Every Canadian sportsbook advertises an enticing welcome bonus, usually on a 'match your bet' basis, which can range in value from C$100 to C$1000, some will add more to that if you deposit using a popular cryptocurrency like Bitcoin. Additional incentives may include no deposit bonuses, loyalty schemes, referral rewards and free wagers for VIP clientele.
Great Payouts
In reality, there is very little to choose between any of the Canadian sportsbooks in terms of payout amounts for standard bets, especially for the most popular sports and the most-publicised sporting events. However, there are sometimes opportunities for getting much better odds or spreads (and bigger payouts) if you delve into a more niche sporting market. If you want to stick to the mainstream, go for the sportsbook with the most diverse range of betting opportunities.
Customer Support
It is always good to know that if you have a question, or in the unlikely event of a problem with your account, your sportsbook is available to assist you promptly and professionally. When exploring your choices, always make a point of checking its 'Contact Us' section to find out what options you have for getting in touch about customer service issues. You may need an e-mail address for matters you wish to raise in writing and at a minimum, a toll-free phone number and preferably a 'Live Chat' facility should be available at all times.
Todays Top Players
| | | | |
| --- | --- | --- | --- |
| Bettor | Sportsbook | Sport | Profit |
Sportsbook Fees And Tax
Luckily, if you are a Canadian resident, you have no worries where Tax is concerned. Canada has some of the most relaxed and gambling-friendly tax laws in the world, so any winnings are all yours, there is no requirement to declare them as income. Should you encounter a sportsbook that charges a fee, unless this is for a valid 'extra' you have selected, our advice is to look elsewhere!
When looking for a sportsbook, it makes sense to use one which will allow you to wager in your native currency. Naturally, this applies to all Canadian sportsbooks and the majority of the mainstream competitors, with transactions usually free of charge. However, please be aware that if you choose to gamble in a different currency, you may attract charges for conversion to CAD.
The only exception to the happy Canadian taxation system is if you decide to delve deeper into the world of sports betting and turn pro. Should you be successful and decide to declare yourself as a 'sports trader' or 'professional gambler' who makes a living from sports wagers, then you would be subject to tax in the same way as any other business.
Expert Reviews
Canadian Licensing
Although Canada may be soft on personal taxation matters, it is quite a different story where gambling rules and regulations are concerned. The Canadian government is well known for its stringent standards, applying them to almost every activity; sports betting is certainly no exception to that philosophy.
There is no single regulatory body covering Canada. Instead, licensing and regulation of sportsbooks is the responsibility of separate commissions, one for each of the ten Canadian states, plus a further three which have jurisdiction over the territories. The most prevalent is the Kahnawake Gambling Commission, which is responsible for around 25% of all Canadian-based sportsbooks.
With so many online scams these days, security is just as important as licensing. While there is no legal reason you cannot patronise offshore sportsbooks, remember that you have no protection under Canadian regulations and it is best to avoid any authorities which are known to be particularly lax. As a rule of thumb, stick to those sportsbooks you know are operated under the more 'strict' jurisdictions. The list below are considered the 'Top 4' in the world:
The UK Gambling Commission
The Isle of Man Control Commission
The Alderney Control Commission
The Gibraltar Gambling Commission
Luckily, if you are a Canadian resident, you have no worries where Tax is concerned.
Trending Pages
How we Recommend Sportsbooks
All of our recommended sportsbooks are reviewed and tested by experts in the industry, using a list of factors that we feel bring the maximum benefit to you. Not only will this save you a lot of time researching them for yourself but will also give you peace of mind. Some of the areas we explore are (but not limited to) correct licensing, bonuses and incentives, diversity (of sports and betting options), mobile accessibility, security and customer care.
Before we even consider recommending a sportsbook, our first step is to make sure of its suitability by checking that it is not only correctly licensed but most importantly it always adheres to its conditions in terms of payouts and winning percentages. Additionally, we always make sure that customer care is up to scratch, so in the rare event you may have a problem, it is dealt with promptly and professionally.
While there are sportsbooks who offer big welcome and in-play bonuses (which we fully understand are tempting and may be relevant to you as the participant in sports betting) we feel that sometimes other factors override them in terms of all-round experience, customer service and the safety of your real money. Any information you find in our sportsbooks reviews is current, compiled by experts and is updated regularly.
Recommended US Website
Risk Warning
/
Ad Disclosure
Risk Warning: The products offered by the companies listed on this website carry a high level of risk and can result in the loss of all your funds. You should never risk money that you cannot afford to lose.
Ad Disclosure: Some of the links that you will find on this website are advertisements for which we do receive financial gain from referring new customers.
Frequently Asked Questions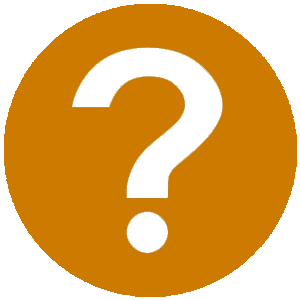 Is online gambling in Canada legal and safe?
It is perfectly legal to gamble in Canada for anyone aged 18 years and over. If your choice is a sportsbook based outside of the country, it is crucial to select one regulated by a recognised authority.
Do I need to pay fees and taxes on my winnings?
At the time of writing, the Canadian Income Tax Act clearly states that Canadian residents do not incur tax on recreational gambling wins. The only exception is for those who declare themselves as 'professional gamblers'.
Can I test sportsbooks before betting with real money?
Generally speaking, sportsbooks do not offer 'free' accounts in the same way as other online gambling sites do. If you shop around you will be able to find sites offer 'free' money.
Is it easy to make deposits and withdrawals?
Generally speaking, yes. Most reputable sportsbooks offer multiple methods for depositing and withdrawing from your account.
Can I bet using my mobile or tablet device?
Sportsbooks recognise the increased uptake of mobile usage and now offer some form of mobile interaction. If the majority of your gambling is likely to be done on the move, look for mobile features.
Meet The Author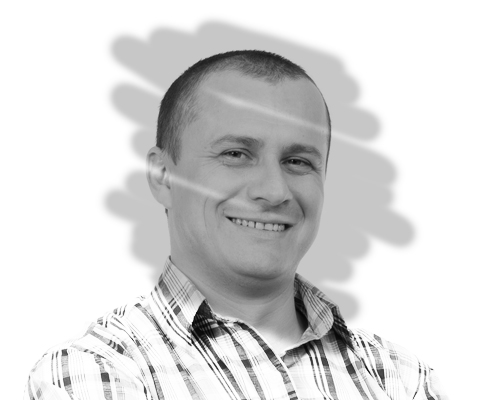 Jeff Knight
Pro Gambler
Jeff is a professional gambler. His forte is spending all his time looking for winning odds and games. He specialises in racing and football betting on everything from race winners to corners awarded and believes in the systems he's developed over the years. Learn more.
Related Pages