British Gamblers Guide
Updated Oct, 2019
40

Views Today
Home of the land-based bookmaker, the UK has a long (and chequered) history of gambling on sporting outcomes. Legality has been debatable at times, but wagering on sports has been a lawful activity since 1961, not that it didn't happen before it was! With the advent and availability of the Internet in the late 90s, most high street bookies grasped the opportunity and extended their realms to online sportsbooks.
Although sports betting is often believed to be a pastime mostly enjoyed by the lower classes, online sports betting breaks the mould. Statistics suggest that the more significant part of the UK demographic is, in fact, middle class due to their level of disposable income and now includes far more women than has ever been documented previously. Perhaps because placing wagers on their tablet is more seemly than entering the 'masculine' world of the local bookie!
Today, many of the brands that operate the most prevalent online sportsbooks were existing casino sites which saw the opportunity to extend their customer base to the UK. Things have moved on rapidly from there; with a huge percentage of sports betting now taking place on mobile devices. UK sports betting and gambling on sporting events has been brought very quickly into the 21st century.
In this article, you will learn:
About sportsbooks in the UK and their fees
Licensing and online safety for sports bettors
How we make our bookie recommendations
Recommended US Websites
Risk Warning
/
Ad Disclosure
Risk Warning: The products offered by the companies listed on this website carry a high level of risk and can result in the loss of all your funds. You should never risk money that you cannot afford to lose.
Ad Disclosure: Some of the links that you will find on this website are advertisements for which we do receive financial gain from referring new customers.
Gamblers in The UK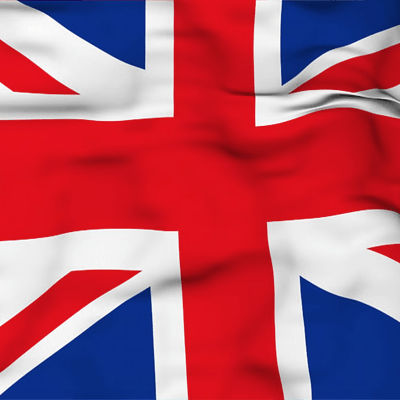 Most of you reading this guide will be 'casual punters' and your requirements for a sportsbook will depend on the sports you prefer and your intended level of participation in wagering on them. However, before you make a decision and place your first bet, there are some things you should first consider. Below are some we believe may be relevant to you:
Mobile Gambling
Although there is a handful of online sportsbooks in the UK which deliberately stick to the 'old school' ways, 99% realise the benefit of providing access to bettors on the go. Some are still working from mobile-friendly websites, but a large number now offer separate gambling apps available for all phone and tablet operating systems, particularly iOS and Android, with the majority allowing access to the same features as their main website.
Bonuses And Incentives
With hundreds of UK sportsbooks available, the one you choose may come down to personal choice, recommendation or perhaps what appear to be the best bonuses on offer. However, if it is the latter, do take the time to compare the other aspects of the sportsbook before committing. You could find that more critical areas of the sportsbook are less than ideal at the expense of attractive incentives.
Great Payouts
In the same way as with bonuses, make sure that you check the terms and conditions imposed on payouts. For example, what may appear to be at first glance a spectacularly good return may require you to play through numerous times before you can withdraw your winnings. Sometimes there are limitations on the amount you can request in one transaction or a period which must elapse before withdrawal, particularly when a large amount is involved.
Customer Support
Many people do not think about customer support when choosing a gambling medium, that is until they have either a critical question or a problem. It is always better to check in advance how a sportsbook that interests you operates in this respect. If not on immediate display, you should find the information contained within the 'Contact Us' tab on the main website. You should be looking out for 24/7 support from a freephone number or live chat facility, as well as e-mail or contact form options for written requests.
Todays Top Players
| | | | |
| --- | --- | --- | --- |
| Bettor | Sportsbook | Sport | Profit |
Sportsbook Fees And Tax
UK residents can usually enjoy wagering without attracting fees levied by their sportsbook, although there are a few exceptions to that. While most offer standard deposits free of charge, they may require payment for specific types of withdrawal. Additionally, the few sportsbooks which accept Bitcoin may make a small charge for processing, due to the additional administration time needed to process this form of currency.
In terms of taxation, as a UK resident, you enjoy very privileged tax laws. There is no tax added to wagers since the abolishment of Betting Tax in 2002, nor are you liable to pay Income Tax on winnings from gambling as a hobby or pastime. The one exception to this is if your only source of revenue comes from gambling and you class yourself as a professional gambler. If you are unsure in any way of your status, it is always best to check HMRC guidelines.
If you are wondering why the UK Government allows such easy-going laws for bettors, take a look at the taxes that sportsbook operators must bear and you will see why. In addition to VAT and the usual profit-related business taxes, they are also required to pay 15% of their gross profit. Naturally, some of these expenses are passed on to participants indirectly, in terms of the odds and spreads on offer.
Expert Reviews
UK Licensing
UK sports betting is in the safe hands of the UK Gambling Commission, which is known universally for running a very tight ship. Sportsbooks are fully aware that being able to display the UKGC logo on their sites will make it much easier to attract new participants; even more so than offering big welcome bonuses or the biggest range of sports in many cases.
All UK-licensed sportsbooks are required to conform to UKGC regulations, which include the list below as a minimum:
The website must display the UKGC logo
https:// standards for every web page
128-Bit SSL Encrypted payments/withdrawals
A valid link to UKGC licence
Access to company information including any previous regulatory issues
The UKGC has a very informative website, which publishes help and advice to both individual bettors and licensed operators. It certainly has no qualms about naming and shaming, routinely posting information about any operator that has not stuck to the rules.
UK residents are also kept safe by full exclusion from any sports betting site that is not licensed by the UK Gambling Commission. Attempts to access any website not under the auspices of the UKGC are automatically blocked. Your IP address is used to determine your location from the device you use.
In terms of taxation, as a UK resident, you enjoy very privileged tax laws.
Trending Pages
How we Recommend Sportsbooks
Any sportsbook that makes it to our list of recommended sites has been thoroughly investigated and personally tested by our reviewers. We use a tick list of beneficial factors that cover every aspect of a UK sportsbook's operation including UKGC licensing, regulatory defaults, site/payment security, customer support, accessibility, choice of sports/wagering options, bonuses and much, much more besides.
We take your online safety and security very seriously, so the first thing we do is to establish that the operator's license is legitimate and current. We also prefer to recommend sites that have no had no regulatory problems or warnings from the Gambling Commission and which receive consistently excellent customer feedback. We also check the website thoroughly to ensure that every page is correctly coded for security (https://) and suitably encrypted for the entry of personal and payment details.
Of course, we also want you to enjoy wagering on the sites we recommend, so we carry out a full review of the sports available, types of bet options, how the odds compare to other similar sites and how accessible for all kinds of device the sportsbook is. Bonuses, incentives and 'added extras' like loyalty schemes, VIP options and live streaming opportunities also come under our scrutiny.
Recommended US Website
Risk Warning
/
Ad Disclosure
Risk Warning: The products offered by the companies listed on this website carry a high level of risk and can result in the loss of all your funds. You should never risk money that you cannot afford to lose.
Ad Disclosure: Some of the links that you will find on this website are advertisements for which we do receive financial gain from referring new customers.
Frequently Asked Questions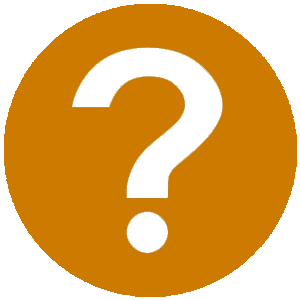 Is online gambling in the UK legal and safe?
Yes, online sports betting is entirely legal in the UK. However, you must be 18+ to place a bet legally and will be asked to confirm this with evidence of your ID by any reputable online sportsbook.
Do I need to pay fees and taxes on my winnings?
Since the abolishment of Betting Duty in 2001, the UK has been able to enjoy all forms of gambling tax-free, including sports betting. The only exception is for professional gamblers whose sole form of income derives from their winnings.
Can I test sportsbooks before betting with real money?
It is unlikely that you will find a sportsbook which offers this type of service. Instead, you will be better to access some of the branded sites that have plenty of advice and provide low-stake betting opportunities.
Is it easy to make deposits and withdrawals?
The majority of sportsbooks provide numerous options for deposits to and withdrawals from your sports betting account. However, some banks will block debit card payments to gambling sites.
Can I bet using my mobile or tablet device?
In today's technologically savvy world, it is more a case of where you cannot use a mobile device! Your choice is much more likely to come down to the best mobile experience, rather than if the opportunity arises.
Meet The Author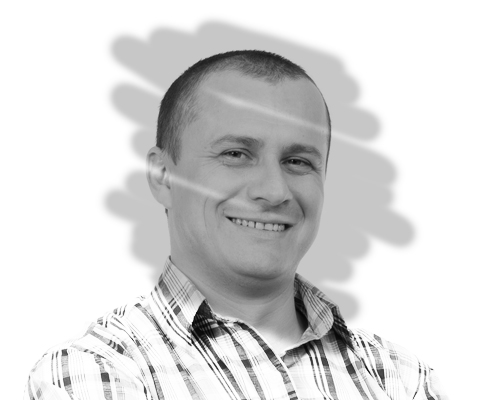 Jeff Knight
Pro Gambler
Jeff is a professional gambler. His forte is spending all his time looking for winning odds and games. He specialises in racing and football betting on everything from race winners to corners awarded and believes in the systems he's developed over the years. Learn more.
Related Pages