Comp Hustling - The Past, The Present And The Future
Oct 15th, 2019 - 12:35 PM (GMT)
Category - Gambling Blog
37

Views Today
Just in case any of you don't know, 'Comp Hustling' is a pastime indulged in by regular visitors to casinos. Hustling needs no commentary surely and the "Comp" part is an abbreviation of complementary, aka freebies.
Once upon a time, land-based casinos were awash with money and couldn't wait to give away drinks, food, luxury rooms and more, to anyone who frequented their premises and consistently spent money there.
Over the years, things have changed, mainly so the prevalence of online casino opportunities. So what has become of the comp hustlers now?
The (Golden) Past
Back in the day (and it was a long day, extending from the 1970s through to the early 2000s) land-based casinos couldn't wait to give away free stuff. These privileges could mean anything from complimentary drinks through to VIP suites and the use of a limo.
Enter stage left: our 'comp hustlers'
Back in what was often called the 'Golden Era' of casinos, there were many people who spent time simply living the high life and enjoying it for free. Then, you didn't need to be a 'high roller' to jump on the bandwagon either. Books written on this desirable lifestyle are still around and 'How To' guides were prevalent.
Comp hustling could mean anything from being in one place for an extended period to searching through bins for bonus vouchers; but researching the best games, with the lowest house margin was one of the favourite old-school tactics. A classic example was full-pay Deuces Wild. The game was often used as a 'teaser' by casinos, offering over 100% RTP (assuming optimal strategy). Playing low stakes for long periods meant attention and benefits from casinos.
If you are interested in this and want to learn more, try Googling Max Rubin and Jean Scott, it does make fascinating reading!
The (Rather Less Attractive) Present
Since the big recession of 2008, land-based casinos were forced to take a long, hard look at their operations and to make some severe belt-tightening moves to survive. One of the first things to go was naturally the extravagant giveaways.
Opportunities indeed still existed, but casino privileges became the playground of the professionals and high rollers. No longer was it possible to go to Vegas or Atlantic City and indulge in your hobby, stay for free and perhaps even come home with some winnings, unless of course you were cheating?
Enter centre stage: some 'tactical' gamblers
Yes, unfortunately, the lack of free opportunities led to all kinds of cheating or attempts to do so. These ranged from diversionary tactics intended to promote stealing of some sort, as well as the introduction of various systems (often using technology) to beat the house in illegal ways. Although some succeeded, many failed and were either banned or felt the 'long arm of the law'.
And (Back to) The Future
Since the advent of widely available Internet access and the increasing prevalence of online casinos, the benefits you can glean from the original type of comp hustling have indeed declined. However, when one thing dies a death, there is always another ready and waiting to take over.
Enter stage right: the 'bonus hunters'
These are the new breed of comp hustlers, who operate with the full compliance of the Internet and with equally little regard for loyalty or their benefactors. Bonus hunters spend their time online, looking for the best and biggest bonuses, with the lowest playthrough requisite. They open multiple accounts, often in numerous names and use a variety of tactics to ensure that they always have the upper hand.
So what of those who still prefer to frequent land-based casinos? Well basically, they are cleaning up the leftovers that do not interest the professional gamblers. Signing up for 'loyalty' schemes and playing the games like Video Poker that do not reap the rewards for a pro, but gain the amateur hustler some small profits and minor bonuses.
Just a Quick Thought
So there are still opportunities out there for our hustlers, but today's rewards are surely a far cry from running around Vegas in a limo, with a bottle of Dom Perignon on ice?
Meet The Author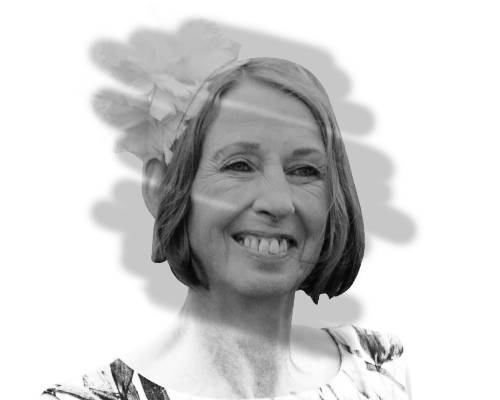 Tracy Morton
Blog Editor
Tracy started writing for us in early 2017 and is a crucial player within our team. She's the editor of our Blog and regularly writes other articles. Tracy's online gambling insights are born out of years of real-world experience as a Croupier overseeing table games.
Gambling Blog


Dec 8th, 2020 - 1:35 PM (GMT)


Dec 7th, 2020 - 12:41 PM (GMT)


Jan 24th, 2020 - 3:28 PM (GMT)
Related Pages