Gambling Films - The Hidden Gems!
Oct 11th, 2019 - 5:16 PM (GMT)
Category - Gambling Blog
40

Views Today
There are plenty of films that claim to be about gambling, but the link is somewhat tenacious and often far-removed from any reality. Then there are the 'classics', but we are not going to bore you with those here. Neither have we compiled a directory of the newest gambling films with 'big' stars or massive Hollywood budgets.
Instead, we have created a list of the films we think you will not only enjoy, but that will give you much more of an insight into and a bit of a 'real-feel' for this exciting and highly entertaining subject. No synopses or spoilers either! The idea here is to (hopefully) give you just enough of a taste for the content so that you will feel compelled to watch.
Based on a True Story:
Molly's Game (2017)
Entry point to the glamorous, but highly illegal world of underground poker playing, complete with gangsters and their celebrity cohorts. Sounds like pure fiction, but you will be surprised to learn that this film was based on the real-life escapades of Molly Bloom, who was an Olympic Ski champion in a former life. Cleverly written and directed, you cannot help but like and admire Molly.
Oldie, But Goodie:
The Lady Gambles (1949)
Yes, this is a (very) old film, but there are two great things about it. For any of you that have an interest in 'old-school' Las Vegas, at the time when casinos, purportedly, were run by gangsters and a haven for criminals of all kinds, you will love it. Not only that, the way it covers the desperation of a gambling addict and the lengths they will go to is admirable. This film, despite its age, has captured the world of gambling during that era perfectly.
From a Different Perspective:
The Croupier (1998)
If you have ever wondered what it is like to work the tables in a casino, here is your chance to find out. Interestingly narrated in the third person, the croupier is reading a book written about his working life. Some of his anecdotes feature interactions with punters and casino bosses, revealing his innermost thoughts about them. This film does have a very clever plot, but the attraction is the character and the atmosphere the director has achieved.
Comedy, With a Hint of Horseracing Reality:
Let It Ride (1989)
magine a day at the races where you have the Midas touch and every bet you place works out; which is most likely every punter's dream. Although In some ways, this film is pretty much a typical American comedy, the acting, punch lines and the classic scenes are much-admired by film buffs. Not only that, all filming was on location at a real racecourse, so the racing footage and many of the other aspects are true to life, thus making it worthy of a view.
Gritty Documentary:
All In: The Poker Movie (2009)
What is it like to be a professional poker player? Take a look at this film-length documentary and you will be transported right into the real world, complete with the blood, sweat and tears that go with the territory. This film features some of the best footage and unedited interviews with real-life players to give you a real insight. Many subjects receive coverage in this film, including the effects of 'Black Friday', but the overarching theme is the love of poker.
Beating the Odds:
21 (2008)
'21' is loosely based on the exploits of students from MIT (Massachusetts Institute of Technology) who succeeded in combining resources and creating a card-counting system that cost casinos millions of dollars. For any of you who are fascinated by numbers, or the potential for beating the 'system', you will thoroughly enjoy 21. Facts and figures aside, it also makes very entertaining viewing.
So there we have it, our pick of gambling films 'with a difference'. A word of advice though, take them at face value. If you start by checking the plot on IMDb or reading reviews, you may be disappointed by what you see, simply watch and enjoy!
Meet The Author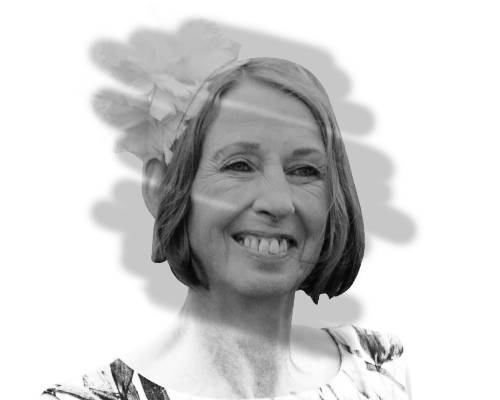 Tracy Morton
Blog Editor
Tracy started writing for us in early 2017 and is a crucial player within our team. She's the editor of our Blog and regularly writes other articles. Tracy's online gambling insights are born out of years of real-world experience as a Croupier overseeing table games.
Gambling Blog


Dec 8th, 2020 - 1:35 PM (GMT)


Dec 7th, 2020 - 12:41 PM (GMT)


Jan 24th, 2020 - 3:28 PM (GMT)
Related Pages