Great Gambling Game Shows Throughout The Years
Dec 8th, 2020 - 1:35 PM (GMT)
Category - Gambling Blog
35

Views Today
The recent TV offering seems to consist of terrible films and repeats of old TV programmes, mixed with a whole gamut of low-budget game shows. So this week we decided to take a closer look through the game show list in the hope of finding something of interest to gamblers and sports bettors.
As you know, we always aim to find something new and different for our loyal readers, but on this occasion, we have failed. It appears that of the many TV channels commissioning multiple game shows that not one of them has even a tenuous link to betting. Gambling is definitely NOT the flavour of this year.
Not to be outdone, we set about digging up some of the older offerings that do have some gambling going on. Even though a few of these were made before many of you were even born, some of them are rather fun to revisit, particularly so one or two of the UK offerings. Please read on…
Gambit
Gambit was a blackjack-based game with two couples pitted against each other and the requisite game show buzzer. The pair hit the buzzer to answer a question and if they get it right, choose a card. The aim is to get as close to 21 as possible without going bust.
There are two rounds of this, after which the winning couple moves on to the 'Gambit Board' which of course has 21 squares, to play for prizes and with each selection, a card is drawn from the giant pack. If the couple hits precisely 21, they win the star prize; if they go bust, they lose everything.
This format may sound a bit boring, but believe it or not, this show was a weekly event for ten years.
Presenter(s): Fred Dinenage 1975-1985, Gary Thompson 1995 (13 episodes)
Channel: ITV Regional
Life's A Punt
Two contestants, a bookmaker called Ozzie and a presenter are the only necessities for this show. Each contestant starts with a pre-loaded 'wallet' which he or she uses to place bets on one of three different outcomes to a pre-filmed event. The bookmaker's role is chalking up the odds available for each outcome.
The overall winner is the contestant with the biggest wallet after all of the rounds. The highlight of this show was the presenter's lairy shirts, which it seems is the most memorable thing about it. The fact that it only lasted for 12 episodes speaks volumes.
Presenter: Paul Ross (who?) 1999
Channel: L!ve TV
NB. See also Stupid Punts – a remarkably similar one-series wonder for BBC3 hosted by Patrick Kielty in 2001.
Winner Takes All
A similarly themed (but bigger budget) show was the long-running Winner Takes all, hosted by Jimmy Tarbuck aided and abetted by two dolly bird co-hosts. Two contestants start with fifty points and answer five questions. They select from the five different odds available and wager points based on their ability to answer correctly.
After two rounds, the contestant with the most accumulated points moves on to the final where he or she faces the champion from the previous week's show and plays for cash. The main attraction for the ladies was Tarbuck's wit and humour, while for the men in their life, it was hoping for a glimpse of a co-hosts thigh. Although another series was made with a different presenter, it was never as popular as the original
Presenters: Jimmy Tarbuck 1975-1988 (248 episodes), Geoffrey Wheeler 1997
Channels: ITV Regional and Challenge TV
Casino, Casino
Another Challenge TV offering, entertainingly hosted by two well-known faces from the poker circuit. Four contestants, each funded with £20k of chips get to gamble over three blackjack hands, five roulette spins and then a further three hands of blackjack. With each hand or spin, the minimum stake increases.
The contestant with the most chips after the last hand is invited to the 'Manager's Office', where he or she places a final wager. In the first series, the manager is just a face called 'Bob', but in the second series he morphed into Martin Kemp (of Eastenders fame), the show got longer and the contestants also played craps and poker. The later format was a much bigger budget offering, with the winner receiving £50,000.
Presenter(s): Victoria Coren and Jesse May 2003-2005
Channel: Challenge TV
NB. See also Celebrity Poker Club if you are a fan of the Coren/May duo, which lasted for three series. Apparently, the highlight of this show was Jessie May's rather bizarre poker analogies.
Those four shows are all UK offerings and you can find loads more here if you found them entertaining.
The only currently aired show (even though only remotely connected to gambling) is this one:
Tipping Point
Back in the day, seaside arcades were full of those mechanical contraptions that feed with 2p coins, aiming for them to fall where they will dislodge other loose coins. Tipping Point has a giant version of one of those, albeit filled with coloured counters, but the principle is the same.
We won't go into the order of play as you can watch for yourselves on daytime TV, every weekday.
Presenter: Ben Shephard 2012-2020
Channel: ITV All Regions
Next, we went on a brief foray across the Atlantic to see what our US cousins have on offer but were once again facing disappointment as there are no current shows, except for Jeopardy if you think that is eligible.
What we did find are old episodes of one classic show and another relatively novel one:
Let's Make A Deal
You may remember one of our blogs called 'I'll Take The Goat' which was all about the mathematical conundrum known as 'The Monty Hall Problem'. Let's Make A deal is an old-school game show which saw the probability decision come to life.
There was a lot of goat winners and a fair smattering of car winners during the years this show was first aired. Later it became a bit of a circus, the goats were discarded and bizarre booby prizes were on offer instead. Contestants were now selected from the audience at random and often attended the show in crazy fancy dress outfits to draw attention to themselves.
Presenter: Monty Hall 1963-1986
Channel: NBC
NB. There are a few similar spin-offs around, which have become increasingly weirder, should you feel the need to check them out.
Kitchen Casino
There was only one series of Kitchen Casino aired, with eight entertaining episode titles like 'High Steaks' and 'Kiss My Bass'. The game involves four chefs, three casino games, a lot of cooking and a set of unbelievably complex rules.
In brief, the casino side features slots, roulette and poker, which are used in various ways to define the three-element kitchen challenge: type of cuisine, main ingredient and a theme. The chefs then have 30 minutes to complete the challenge with their offerings then considered by two guest judges.
The winner after three rounds moves on to 'The High Roller's Wheel' where the contestant has a bewildering number of ways to lose or increase their winnings. This show perhaps has slightly more entertainment value for those of you who are fans of reality cooking shows, but who knows. Also, if you really want to explore the rules thoroughly, they are all as clear as mud.
Presenter: Bill Rancic 2014
Channel: The Food Network
Meet The Author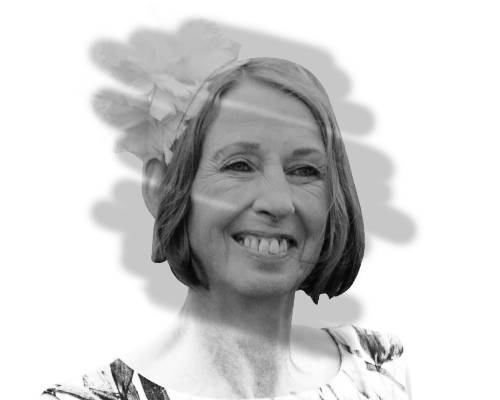 Tracy Morton
Blog Editor
Tracy started writing for us in early 2017 and is a crucial player within our team. She's the editor of our Blog and regularly writes other articles. Tracy's online gambling insights are born out of years of real-world experience as a Croupier overseeing table games.
Gambling Blog


Dec 7th, 2020 - 12:41 PM (GMT)


Jan 24th, 2020 - 3:28 PM (GMT)


Jan 13th, 2020 - 12:46 PM (GMT)
Related Pages