The Ultimate Gamblers Music Playlist
Nov 22nd, 2019 - 4:46 PM (GMT)
Category - Gambling Blog
33

Views Today
We started this blog with the idea of finding gambling songs which tied in with a particular event. However, it appears that musicians do not routinely compose their song lyrics to reflect current events. Instead, it seems that artists use their own experiences, state of mind or other random subjects as the basis for their gambling-themed lyrics.
At this point we started looking at the lyrics of some so-called 'gambler's anthems' like Ace of Spades (AC/DC) or Poker Face (Lady GaGa) but found that most of them appear to use gambling analogies to describe other feelings (sex, drugs and rock'n'roll mostly) rather than relating to the subject matter!
Those discoveries drove us to investigate further and we did eventually come up with a list of songs which ARE about gambling. These hidden gems span many decades of musical talent and cover multiple genres some of which may not appeal to you. All we ask is that you give them a chance; you might even surprise yourself.
Listen to The Lyrics!
'Diamond Jack'
Wishbone Ash
1977
This Wishbone Ash track was not well-known in the UK, which surprises us more than a little.
The theme is a high-stakes poker game and the lyrics come fully-loaded with poker references that are sure to hit the right notes for any poker player.
'Shape of My Heart'
Sting
1993
The only track we could identify from the 1990s, we think this little-known ballad certainly deserved more kudos.
Quite a hard one to define, but the lyrics are about a poker player, but unusually, one who doesn't play for the money. His passion is the mathematics behind the game itself, so when he plays, his reward is to gain more knowledge rather than cash.
'Pokerface'
Ghostface Killah (ft. Shawn Wigs)
2006
We rather liked the cleverly-produced track from this rapper, which comes complete with some significant sound effects in the background.
The lyrics are all about the World Series and no poker fan can say they don't appreciate the references, even if rapping is not their thing.
'The Card Cheat'
The Clash
1979
This track is from the hidden depths of the band's renowned 'London Calling' double album.
The rather dark lyrics tell the story of a card cheat and his rather sad ending, so a moral tale if you like. A very thought-provoking tune that we think is well worth a mention here.
'All I Wanna Do Is Play Cards'
Corb Lund
2005
Country and Western in comedy form is the easiest way to describe this track, with Corb Lund providing the lyrics.
We are sure that some of you will relate to the sentiments in this song, which is about a man who would rather play cards (any game will do) and gamble than getting on with the things in life he should be doing.
'Still the Same'
Bob Seger
1978
This track is not one of Seger's best-known tracks, but it is sung beautifully and is very charismatic.
The theme is a successful gambler, who looks starred to make a fortune and retire on his winnings. However, many years later, nothing has changed and he is still gambling.
'Countin'
2 Chainz
2016
Yes, this is rap, but don't be put off by that. Followers of hip-hop music and the 'Fast and Furious' movie fans will undoubtedly know the artist.
While not all of the lyrics are about gambling, there are references to sports betting and losing big money. 'Countin' was the only tune we could find which broaches that subject.
'The Gambler'
Kenny Rogers
1978
One song that you are more likely to recognise, especially if you are a fan of gambling movies, as it features in the 2015 film of the same name.
The lyrics of this song tell the story of a chance meeting on a train with an old gambling man and the wise words he speaks about poker games.
Our Wildcard
'Deck of Cards'
Tex Ritter
1948
We just had to add this to your gambler's playlist, because it is just a fascinating story and is about cards after all.
No description will cover the content of this classic; you need to hear it to appreciate the philosophy fully.
Note From The Office
We do hope that you enjoy our unique list of gambling-themed tunes. We haven't written too much about each, because it is best to hear them.
Listen and enjoy, but please be aware that some of the lyrics are explicit and could offend the sensitive ones amongst you.
Meet The Author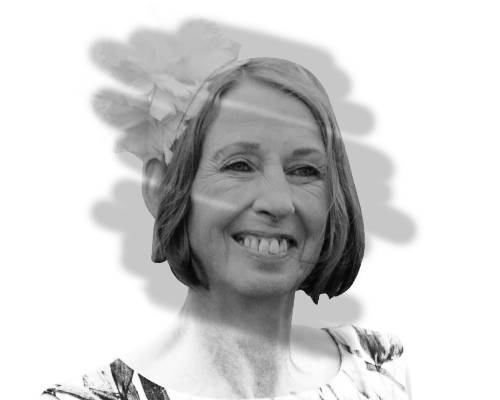 Tracy Morton
Blog Editor
Tracy started writing for us in early 2017 and is a crucial player within our team. She's the editor of our Blog and regularly writes other articles. Tracy's online gambling insights are born out of years of real-world experience as a Croupier overseeing table games.
Gambling Blog


Dec 8th, 2020 - 1:35 PM (GMT)


Dec 7th, 2020 - 12:41 PM (GMT)


Jan 24th, 2020 - 3:28 PM (GMT)
Related Pages