The Most Notorious Las Vegas Casino Robberies
Oct 30th, 2019 - 11:56 AM (GMT)
Category - Gambling Blog
37

Views Today
Of all the places in to try and pull off a successful robbery, a Las Vegas casino surely has to be one of the hardest in the world?
You may think so, but it certainly didn't stop any of these bold criminals from giving it their best shot!
Based on Fiction
Soboba Casino $1.58 million
Forget the movies about casino robberies, they are just fiction – but two criminal friends believed that they could use 'Ocean's Eleven' as their inspiration for robbing the Soboba Casino in 2007.
Rolando Ramos and Eric Aguilera planned this robbery after an evening spent drinking and dreaming of becoming rich. A big part of their plan revolved around the fact that Ramos was already working at the Soboba. Ironically he was employed as a member of their security team, with plenty of opportunities to disable the cameras.
On the day of the robbery, Ramos finished his shift and then calmly donned a mask and together with Aguilera walked into the casino and began taking out staff members with nothing more than pepper sprays and plenty of rope to tie them up.
Unfortunately for this pair, staff recognised Ramos during the robbery and an unrestrained staff member managed to contact the police. The two of them initially escaped the building, clutching gym bags full of money and separated. Despite a police chase worthy of Steve McQueen's 'Bullet' Ramos was apprehended within few hours. Aguilera was also quickly tracked down to his flat with $500,000, which kind of gave the game away.
A Comedy of Errors
Treasure Island $30,000
Like a bad penny – seemingly that was the motto of this criminal who tried no less than three times to rob the same casino.
His first two attempts were unsuccessful, thanks to vigilant staff raising the alert and he escaped, albeit empty-handed. His third try bagged him $30,000, regrettably leaving a wounded security guard behind. He didn't remain free for very long though, as police caught up with him in January 2001 and guess where? Yep, spotted walking into Treasure Island.
Notorious Venue
Bellagio $1million (2010)
The Bellagio certainly appears to be a popular venue for casino heists, having been hit more times than any other Las Vegas casino over the years it has been in business, perhaps because of its starring role in 'Ocean's Eleven'.
The most talked-about Bellagio robbery took place in 2010, when a student called Tony Carleo, later dubbed 'The Biker Bandit', pulled off a daring robbery. He parked his motorbike at the front entrance of the Bellagio, calmly walked over to the Craps table inside and cleared it of $1 million worth of chips. Carleo then made a sharp exit on his bike and disappeared into the desert. Unlucky Tony was caught over two months later when he attempted to sell the stolen chips.
The One That Got Away
The Stardust $500,000
This incident makes us think of the old saying "Crime doesn't pay", but for this man, it was a different scenario altogether.
In 1992, William Brennan was an employee at the Stardust, working as a sportsbook clerk and after a particularly busy night, he was assigned to cash up. According to witnesses, Brennan did everything required to prepare the takings ready for banking and was his usual cheerful self during the process.
However, on this occasion, the cash did not make it to the casino safe and Brennan left the premises with around half a million dollars in cash and chips. Brennan and the stolen money seemingly disappeared without a trace. Ironically, when the Stardust closed in 2006, all charges against him became void.
There are multiple theories about what happened to him that night, including being murdered by an accomplice. However, we prefer to think that he is sitting on a hot beach, drink in hand, reading this and smiling!
Meet The Author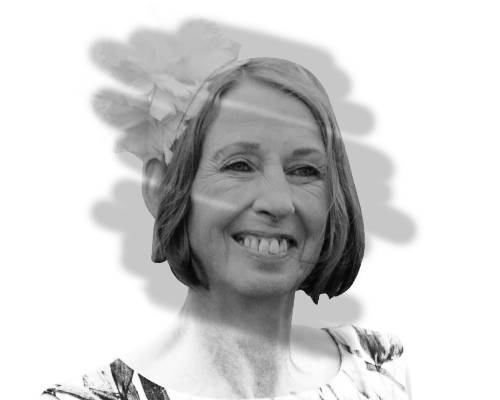 Tracy Morton
Blog Editor
Tracy started writing for us in early 2017 and is a crucial player within our team. She's the editor of our Blog and regularly writes other articles. Tracy's online gambling insights are born out of years of real-world experience as a Croupier overseeing table games.
Gambling Blog


Dec 8th, 2020 - 1:35 PM (GMT)


Dec 7th, 2020 - 12:41 PM (GMT)


Jan 24th, 2020 - 3:28 PM (GMT)
Related Pages