Great Christmas 2020 Treats For Gamblers
Dec 7th, 2020 - 12:41 PM (GMT)
Category - Gambling Blog
36

Views Today
Well, here we are again, just a few weeks away from Christmas and the circus that surrounds it. Love it or hate it, presents have to be chosen and purchased and if there is someone in your life who likes to gamble, we have plenty of ideas, no matter what your budget.
For each category we have selected three gifts, a low-cost amusing or entertaining one, a "bored" game and an extraordinary one, so no matter whether your loved one is bingo crazy or a horse racing expert, there is something here they are sure to love.
All of the gifts we have selected can be purchased online, either from the usual sources like Amazon, or direct from the supplier's websites, so you don't even have to go out to buy one.
Horse Racing Gifts
For your entertainment, we have selected a book called 'The Greatest Gambling Story Ever Told: A True Tale of Three Gamblers, the Kentucky Derby, and the Mexican Cartel'.
Authored by Mark Paul, this book is about the winner of the 1988 Kentucky Derby, a filly appropriately named Winning Colours. It has been described as "Seabiscuit meets Narcos" by reviewers.
Once you pick this book up, we can guarantee you won't want to put it down again.
All formats available from £6.00-£15.00
Next comes your board game and we have found a cracker called 'The Really Nasty Horse Racing Game'. We are not going to give the game away, so to speak. All you need to know is that it involves a lot of betting and a little bit of conniving.
The game was first released in 1989 and a second edition was launched in 2002.
We preferred the original game, as the horses are more realistic and robust and it is still available.
Available from as little as £5.00 - £15.00 depending on edition and condition.
The ultimate gift for horse racing fans is indeed a share in a real racehorse? If you think that sounds outrageously expensive, then think again, you can buy a small part of a promising horse for a surprisingly small amount of money.
There are horse shares out there to suit every budget and all come with perks like 'visiting rights' and owner's tickets to the races. There are various plans around from one-off purchases to free shares if you bear the cost of training and so on.
There are shares available from £49.00 to £49,000, which are relative to the size of your percentage and the value of the horse.
Casino Gifts
We found lots of attractive and entertaining piggy banks to help you save up and make your dream a reality. They come in many different formats, but our favourite was the 'Las Vegas Fund' ceramic piggy bank, which comes with Vegas-style flashing lights when you feed it.
The price of this version is £12.00, but there are lots of others to look at from £6.00 upwards.
There are lots of lovely home poker, blackjack and mini roulette-wheel sets available, but we have found something even better, the 'Casino Night Game Pack' which features all three popular games and everything you need in one box.
We think this is a good quality gift for just £35.00.
The big dream for casino fans is surely to holiday in Las Vegas? No details needed for this ultimate gift, just plenty of spare cash to enjoy it to the max.
Prices start at just £600 for flights and accommodation (plus about three times that to spend while you are there). Will the piggy bank cut it?
Bingo Gifts
As a novelty gift, we took a shine to the 'Bingo Survival Kit'. The kit itself is a bag full of rather bizarre items, plus a laminated card with complete details about why every bingo player needs them!
We thought this made a delightful gift for just £8.00.
Christmas would not be complete without hosting a bingo game in your house and we have found you a lovely bingo set manufactured by Jacques of London. Inside the box, you will find a cage filled with 90 balls plus all the cards and markers you need.
What a great quality gift for just under £20.00 and there is also a budget version for only £7.00.
Probably the best present ever for true bingo queens or kings is a ticket for the World Championship Bingo Tournament and Gaming Cruise October 31 to November 7 2021. Just imagine sailing the Caribbean seas on a luxury liner and playing bingo every day (take plenty of money to spend on luxuries and for side competitions).
Cabin prices start from £900 per person, which includes your paid entry into the World Bingo Championship held on board.
Slots Gifts
What better time to take a punt on your favourite slot machine than when you are wearing your own Lucky T-Shirt? You can choose from a whole range of styles and designs and they are all available for ladies too.
Prices range from £15.00 to £30.00
Want your very own slot machine but don't have space, then try this playable
Mini Slot by Global Gizmos, which also doubles as a money box.
The one-armed bandit version retails at just £12.00 including delivery and there are other styles of mini machines available, with prices up to £40.00.
If a mini slot is just not enough, then you can take your pick from the hundreds of full-size machines currently up for sale. All you need to do is to pick your favourite slot-related theme and run a search on Google to find your options.
An older refurbished machine can be bought for as little as £149, but if you want to really splash out, you can get a brand new one for £2000-£3000.
We do hope that you enjoy taking a look at the gifts we have selected and hope that we have saved at least some of you out there the trouble of trawling through pages of ideas.
Meet The Author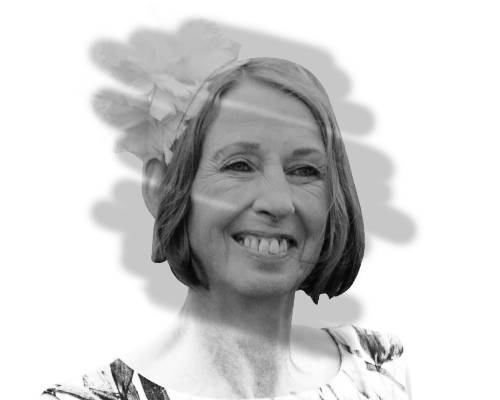 Tracy Morton
Blog Editor
Tracy started writing for us in early 2017 and is a crucial player within our team. She's the editor of our Blog and regularly writes other articles. Tracy's online gambling insights are born out of years of real-world experience as a Croupier overseeing table games.
Gambling Blog


Dec 8th, 2020 - 1:35 PM (GMT)


Jan 24th, 2020 - 3:28 PM (GMT)


Jan 13th, 2020 - 12:46 PM (GMT)
Related Pages