Betting on a Dream - Can You Predict The Future?
Nov 29th, 2019 - 11:34 AM (GMT)
Category - Betting Blog
40

Views Today
Real-life sports betting stories where the dream has come true!
Whether you are a casual sports bettor or professional punter, everyone lives in the hope of pulling off a big win. For these lucky people their dream became a reality, although, for some, it was a very long wait!
Peter Edwards - £150,000
How many of us have watched our young offspring playing around with a football and has said as a joke that they will play professionally one day?
Well, Peter Edwards went one step further, in fact straight to the bookies, where he placed a bet for £50, stating that his grandson would one day play football for Wales. At the time Peter's grandson, Harry Wilson was just three years old and the odds given were 2500-1.
Roll on thirteen years and Harry did his grandad proud. On 15 October 2013, Harry Wilson not only made his debut for Wales in a World Cup qualifying game. At just 16 years old, he was also the youngest ever player to represent his country.
After collecting his £150,000 winnings, Peter very sensibly took early retirement and Harry continued with his football career. He is currently playing for AFC Bournemouth, on loan from Liverpool FC and of course his beloved Welsh national team.
Gerry McIlroy - £100,000
Transporting your children around the country for sports events isn't a new thing for many of us, but betting on them is a whole new ball game!
Hard-working Gerry McIlroy, a golf club barman, had been watching his son swing a club since the time he could walk and later becoming rather proficient at it. Half-jokingly, he placed a £200 bet (at odds of 500-1) that his son would win the British Open Tournament within ten years.
The bet was in 2004 and at the time, Rory McIlroy was just 15 years old. Quite a risk on a fifteen-year-old, but Rory continued to work hard at his game, while his dad continued working hard at the golf club.
The gamble certainly paid off and Rory won the British Open in 2014, just inside the ten-year limit. After winning over £100,000 Gerry was finally able to retire. Rory went on to become a golfing legend and is still playing top-class golf now.
Richard Hopkins - £165,000
Having faith in your own children's chances of making a career from their sport is one thing, but would you take a punt on someone else's child, after one event?
A leap of faith, or a very insightful decision? In 1998 Richard placed a series of three bets, totalling £350, on a young driver competing against his son Evan at a Go-Kart event.
The youngster in question was no less than the household name and F1 driver, Lewis Hamilton. Bet number one: Win an F1 race before the age of 23. Bet number 2: World Champion by 25. Bet number three: Achieve both. As they say, the rest is history Lewis Hamilton won the Brazilian GP at age 22 and was World Champion in 2008 age 24.
Richard was a happy man when he walked away with a total of £165,000 and as for Lewis Hamilton, well he is F1 champion for the sixth time and worth a mere £300 Million.
Nick Newlife - £102,000
Betting on a champion comes naturally, but wagering that he will do it another six times over really is a long shot!
Avid sports bettor Nick missed out on predicting the winner of the Men's Singles at Wimbledon in 2003. So he decided to make up for it by betting a total of £1500 (at 66-1) that the same man would win another six times before 2019.
The man he bet on was Roger Federer, who did indeed fulfil the prophecy and won for the sixth time in 2012, beating Andy Murray in a heart-stopping finale.
It is a little sad to learn that Nick Newlife's winnings would have been almost £102,000, but unfortunately, he passed away in 2009 and Oxfam became the recipients. Federer, of course, has carried on playing to achieve a record-breaking number of wins, including eight at Wimbledon alone.
Fred Craggs - £1,000,000
Who says you can't pick racehorses because their names appeal to you? We have saved the most luck-filled and heart-warming story until last!
While enjoying a beer on his 60th birthday in 2008, Fred decided he would have a bet on the horses. He was not a rich man and had his own rules about how much he could afford to gamble. His stake on this occasion was 50p, which he placed on an eight-horse accumulator, choosing names that appealed to him, regardless of form or where they were running.
The bookies were virtually laughing at his selection, which included horses named 'A Dream Come True', 'Isn't That Lucky' and 'Racer Forever', all deemed to have no chance of being placed, let alone winning. The odds were 2000000-1 (it is a MILLION).
However, nobody at the bookies was laughing any more, when uncannily all eight horses won their races and Fred collected his cheque for £1 Million.
Meet The Author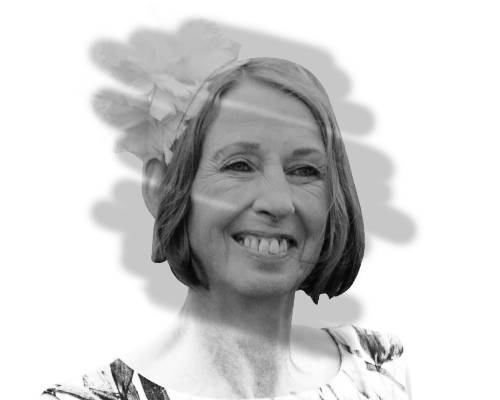 Tracy Morton
Blog Editor
Tracy started writing for us in early 2017 and is a crucial player within our team. She's the editor of our Blog and regularly writes other articles. Tracy's online gambling insights are born out of years of real-world experience as a Croupier overseeing table games.
Gambling Blog


Nov 27th, 2020 - 3:42 PM (GMT)

Nov 20th, 2020 - 1:00 PM (GMT)


Oct 30th, 2020 - 1:49 PM (GMT)
Related Pages