The History of The Great British Bookie
Jan 17th, 2020 - 4:35 PM (GMT)
Category - Betting Blog
38

Views Today
The British bookmaker is as much of an institution as fish and chips or seaside piers, but since the very first legal shop opened on 1 May 1961, incredible changes have taken place.
The Good Old Days
If you are old enough to remember going into a bookie 'back in the day', like me you may recall images of a smoky room, littered with discarded betting slips and lots of men eagerly watching the blackboard where the odds were marked up. Throughout the 1960s and even into the 1970s, you could take your children into the betting shops with you, while you got your fix.
For many, like my father, it was a Saturday morning social event, perhaps following a trip to the barbers or the tool shop. Going through that door, where you were excluded from the outside by blacked-out windows was a whole new world and one you either loved or hated!
Once bets were closed and the race began, there would be silence, while the eager punters listened attentively to the piped audio commentary, with fingers firmly crossed hoping for a win. In those days, bookies had real character and there was nothing else quite like it!
The Next Generation
The latter part of the 1980s saw significant changes happening to the betting shops. Under 18s were strictly forbidden to enter and the bookmakers were allowed to add a few more creature comforts for their clients, such as comfortable seats, refreshments and best of all, televisions which showed the races rather than just an audible offering.
An update to official legislation came into being in 1986. Up to this point many bookmakers were owned and run as small family businesses. Regrettably, the new laws led to many of these being put out of business by the four major firms opening multiple shops on every High Street and local shopping arcade. While this made the betting shops more 'palatable' to many customers, the corporate similarities took away their character.
Into More Modern Times
Inevitably, with the investment levels available from big businesses, the big four grew their empires during the 1990s and other corporations opened their chains of shops. Competition between them was tremendous as they vied to add more and more sports and types of bet to their offering.
By this time, satellite coverage was available, meaning that sports from all over the world being available for live viewing. The betting shops also began to add other forms of gambling such as fruit machines. Initially, these were low-stake machines intended to entertain punters between races, but having seen the unexpected popularity of them, wise businesses began adding multiple types of gambling machines, with stakes up to £100. The turn of the century saw the massive uptake of Internet gambling and many major bookmakers saw an opportunity to double up their profits by
The Future
Perhaps you are one of many sports bettors that no longer bets in a shop, because let's face it, it is so much easier to wager from your own home, or on your mobile device and you can select the best odds from any number of sites instantly.
At least one major bookmaker has announced that it will be closing up to 700 outlets in 2020 due to a loss of income directly related to changes in the law by the UKGC, which concern the maximum stake allowed for 'FOBTs', the same machines brought in to entertain the punters.
Sadly, it looks highly likely that there will be a steady but continued decline throughout the 2020s. As they say, all good things come to an end and the great British bookie's shop regrettably seems to be going that route.
Meet The Author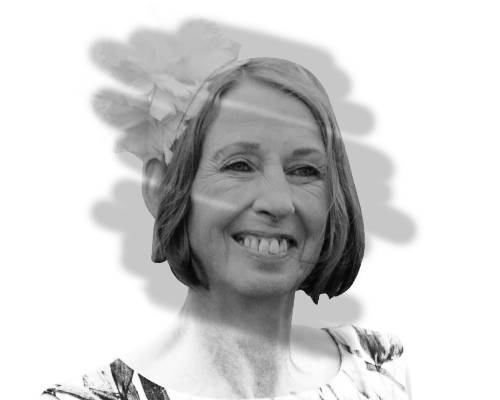 Tracy Morton
Blog Editor
Tracy started writing for us in early 2017 and is a crucial player within our team. She's the editor of our Blog and regularly writes other articles. Tracy's online gambling insights are born out of years of real-world experience as a Croupier overseeing table games.
Gambling Blog


Nov 27th, 2020 - 3:42 PM (GMT)

Nov 20th, 2020 - 1:00 PM (GMT)


Oct 30th, 2020 - 1:49 PM (GMT)
Related Pages