Is Your Online Bookie Watching You?
Dec 5th, 2019 - 4:15 PM (GMT)
Category - Betting Blog
31

Views Today
How Much Does Your Bookie Know About You?
Can you avoid being 'watched'?
These are two questions much-discussed in the media and on sports betting forums across the world, so we thought we would give you some facts to consider.
Information You Knowingly Provide
Your online sportsbook operator knows a great deal about you. To open an account you have already freely provided a lot of personal details: your full name, address, contact details and so on. What is more, they also have confirmation of those details using a verified ID.
Additionally, they have sensitive financial details (depending on your chosen deposit/withdrawal method). Naturally, you would expect them to keep account of your deposits, winnings and withdrawals, for their benefit, as well as yours of course.
If you have selected your sportsbook wisely, then all of that information is heavily secured (encrypted) in their database.
Other Information
When you visit any website or online service, not confined to gambling sites, you are disclosing your IP address, which is the unique 'address' for the particular device you are using. Your IP address does not give access to more than a few cursory details, which are generally used to prevent multiple accounts use, or access to websites blocked for your country.
That said, there are multiple ways to hide or change your IP address if it concerns you.
What Else?
Seemingly, another cause for alarm is the analytics systems that are employed by online bookmakers. Depending on the software they use, this will expose far more: the type of device you are using, its operating system and how it routes to their Server. They may use website algorithms which glean information about you: how often you visit, what you looked at, how long you spent on one webpage etc.
However, this is still all relatively standard and goes no further than any other business website.
Tracking
What seems to be the most significant cause for consternation is the use of tracking software installed in your device when you access your sportsbook interface. It could technically be termed 'spyware' and the most common version is "iesnare". That particular software will collate information including:
Browser information
Web pages visited (by click)
Device operating system and installation data
Registry information
What you should know, is that you will have already allowed data gathering by agreeing to the sportsbook operator's T&Cs, but who gets round to reading those anyway?
Whys And Wherefores
All bookmakers have a risk-management team; they will use the information obtained for very valid purposes, mainly to prevent illegal acts such as fraud, money-laundering, underage gambling and so on. On another level, it can also prevent abuses of the operators own t&Cs such as multiple accounts with the same name/address etc. which is necessary for their protection, as well as to protect the integrity of honest punters!
The risk management team are also specifically tasked to distinguish between 'sharp' and 'mug' punters or to alert them to cheating. They will make use of algorithms coded to flag certain events, think of it like the NSA being alerted if you accidentally Google 'How to make a grenade' instead of 'ganache') for example.
The downside is that you could have five wins of £5 each and have your account locked-out, because of the coding of the algorithm.
What Can I Do?
There are several ways to change or hide your IP address, like using a VPN or Proxy Server, but not all are entirely successful and you are not hiding much more than what is public information every time you go online.
You can remove the spyware from your device, but that will flag to the sportsbook operator and indicate that you are trying to hide something.
You could use Tor and the 'dark web' or pay a subscription for a 'virtual desktop' in a cloud server (we do not recommend either by the way)!
Our Thoughts
Big Brother is always watchful whenever we are online. As a casual bettor, this shouldn't affect you too much, unless you have suddenly changed your betting habits and hit on a winning streak of course.
However, if you are serious, or even semi-serious about sports betting, this is an issue you may wish to consider further. But before investing in potentially useless ways to 'hide' your identity, be sure that you first take sensible precautions concerning your online privacy.
If you are upset enough to want to fight back, what we would say is that most of the 'fixes' you may find online could cause significant problems with your device. So unless you are a technology geek, don't try this at home.
Meet The Author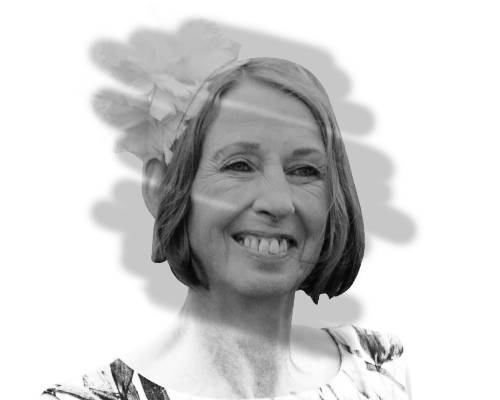 Tracy Morton
Blog Editor
Tracy started writing for us in early 2017 and is a crucial player within our team. She's the editor of our Blog and regularly writes other articles. Tracy's online gambling insights are born out of years of real-world experience as a Croupier overseeing table games.
Gambling Blog


Nov 27th, 2020 - 3:42 PM (GMT)

Nov 20th, 2020 - 1:00 PM (GMT)


Oct 30th, 2020 - 1:49 PM (GMT)
Related Pages