Top 5 Must See Sports Betting Documentaries
Oct 30th, 2020 - 1:49 PM (GMT)
Category - Betting Blog
38

Views Today
After many hours of binge-watching, resulting in several pairs of square eyes, we have finally managed to put together a shortlist of the most watchable and informative sports betting documentaries currently available for your viewing pleasure.
It has to be said that of the many being streamed (which ranged from absolutely terrible to highly entertaining) these five caught our eye. They are not in any particular order of merit or preference, because each has its unique take on the theme and an individual style of presentation.
We cannot promise that watching these documentaries will make you a more successful sports bettor, but some of them will certainly enlighten you on what not to do.
Can You Beat The Bookies?
You might already be familiar with Lloyd Griffith either in his principal role as a comedian or as an entertaining commentator on Sky's 'Soccer AM' show. What you may not know, is that Lloyd also has a big voice and regularly sings with the choirs of Westminster Abbey and St George's Chapel at Windsor Castle.
In this documentary, Lloyd started with £7500 and aimed to double it in just four weeks by betting on sports. We particularly liked this show because Lloyd came over as a completely 'normal' human being, making no bones about his forthright approach or apologies for some of the more bleep-worthy moments during filming.
Despite this programme lasting for less than an hour, Lloyd has managed to cram in a lot of topics too. As well as talking to sports fans and amateur bettors, he also spent time with professional gamblers and a company that earns good money from analysing sports statistics and selling the data.
We won't spoil your viewing by telling you if Lloyd succeeded in achieving his goal or not, as we are sure you will enjoy this documentary enough to watch and find out for yourself.
Viceland: Vice World of Sports: The Line
We are quite big fans of the Viceland channel in general, finding the topics in these programmes portrayed fairly and interestingly, without resorting to sensationalist tactics. We were therefore quite excited to see that there is a whole Vice World of Sports series, which covers multiple sporting topics on a global level.
However, we think that the one you bettors will particularly enjoy is 'Episode 6: The Line', which has its focus entirely on sports betting. This episode covers the subject from many unique angles, including some of the ingenious ways that US sportsbook operators have used loopholes in the law to overcome the regulations that ban it.
This programme focuses on many critical issues, including the fine line between legal and illegal sports betting in the US, as well as the potential for match-fixing, ably demonstrated using some historical examples. We are sure that once you have watched this episode, you are going to be keen to see more.
Now Place Your Bets: The History of Sports Betting in America
Despite its rather mundane title, this film-length documentary is investigative journalism at its best. It is a slightly longer programme than the others we have selected for you, but every minute of it is full of facts, figures and well-researched content.
Whether your interest in Las Vegas is the historical stuff, its seedy underside or merely the modern glitz and glamour, you are sure to find something to capture your imagination in this documentary.
There are numerous interviews with sports betting fans, bookmakers, professional gamblers and historians, as well as some classic footage and photographs of Las Vegas over the years. We found this a thoroughly enjoyable documentary to watch.
60 Minutes Sports Betting: Billy Walters
There are multiple documentaries about people who have made vast fortunes from sports betting and Billy Walters certainly fits into that category. He comes over on screen as someone who has plenty of money, but not as a 'show-off', in this interview situation he came across as a very modest and private person.
You will see a fascinating glimpse into the Billy Walters HQ, from which he places multiple bets every day with a value of around $2 million based on the in-depth analytics he receives in real-time on his numerous screens.
However, the thing that intrigued us about this man was the fact that he served a prison sentence for insider trading. This fact brings us to the burning question of why? After all, he was already worth millions and had just about everything anyone could possibly want.
The World's Greatest Gambling Scams
In fairness, this is a whole series, with ten episodes in total rather than just a single programme. However, because we really liked the way the series was presented, in a down to earth way and without over-dramatising events, we couldn't choose just one for you.
There are three different topics covered in each episode, which the producers have split into categories like 'Gizmos and Gadgets', 'Most Ingenious' and 'Got Away With It'. It also does not matter whether your passion is greyhounds, slots, cards or horseracing – all of these and more are covered.
Frankly, some of these scams were doomed to failure, like trying to change the colour of a racehorse ringer just before it was due to run, and are quite amusing. Others will have you hoping that the scammers manage to pull off their coups. Overall, we thought that the whole series has excellent entertainment value for all gamblers.
Meet The Author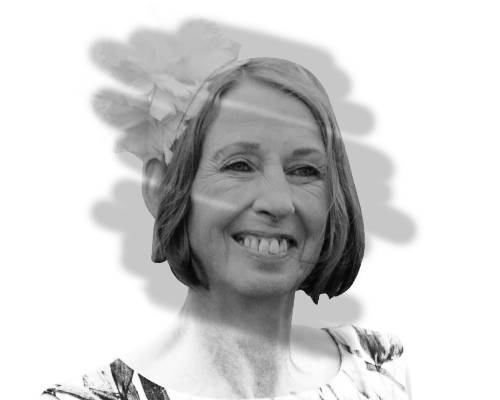 Tracy Morton
Blog Editor
Tracy started writing for us in early 2017 and is a crucial player within our team. She's the editor of our Blog and regularly writes other articles. Tracy's online gambling insights are born out of years of real-world experience as a Croupier overseeing table games.
Gambling Blog


Nov 27th, 2020 - 3:42 PM (GMT)

Nov 20th, 2020 - 1:00 PM (GMT)


Oct 30th, 2020 - 3:17 PM (GMT)
Related Pages