Sports Conspiracy Theories - What do You Believe?
Oct 16th, 2020 - 4:41 PM (GMT)
Category - Betting Blog
32

Views Today
Even if you are not usually a conspiracy theorist, there are bound to be some sports 'events' that you have had severe doubts about over the years. Many surround the American Football contingency and its dubious methods of player selection, but we have searched hard to find the most intriguing situations outside of the NFL.
Tennis
First on our list is the infamous 'Battle of the Sexes' tennis match between Billie Jean King and Bobby Riggs.
Backstory
One time No.1 women's seed, Billie Jean King won a total of 39 Grand Slam titles, 12 of those in the ladies singles category.
Bobby Riggs was also a professional player but had not won a title since his clean sweep at Wimbledon in 1939, winning the men's singles, pairs and mixed doubles.
The Event
On 20 September 1973, an event was televised that was described as a cross between "a carnival and a circus" which was watched by over 90 million people worldwide.
This event was to be dubbed 'The Battle of the Sexes', a tennis match where Billie Jean King beat Bobby Riggs 6-4, 6-3, 6-3.
Going back four months, Riggs had played another ladies champion, Margaret Court, who had an even more impressive 54 Grand Slam titles under her belt, beating her easily in two straight sets.
The Conspiracy
Bobby Riggs was a big gambler who often boasted about betting on himself at Wimbledon in 1939 and winning $100,000. He was also played poker, but his skills at the table were not as good as those on the tennis court.
At the time of the infamous match against King, he was in considerable debt to some rather unsavoury characters to the tune of around $500,000.
Billie Jean King's overwhelming victory was unexpected, to say the least, and experts who later compared this match to the Margaret Court contest stated that Riggs did not 'play to win'.
The supposition here is that Riggs deliberately threw the match, enabling his Mafia creditors the opportunity to win millions and wiping out his gambling debts at the same time. Nothing has ever been proven, but 47 years on, it is still a much-discussed sporting topic.
Basketball
Like the NFL, basketball is plagued with fans claiming all kinds of inappropriate player selection scams. However, not content with that, we have found a juicy conspiracy theory about one of the sport's best-known figures, Michael Jordan.
Backstory
Michael Jordan needs no introduction and has a professional basketball record that would fill a toilet roll.
Jordan has retired from the sport on no less than three separate occasions, but it is his first retirement that caused the most whispers.
The Event
Before Michael Jordan's shock announcement on 6 October 1993, he had performed as the star player for the Chicago Bulls for ten straight seasons, leading them to win six championships in total.
He was just 30 years old at the time, playing at the top of his game and had no physical issues. Jordan claimed that the death of his father a few months earlier had led him to 'fall out of love' with basketball and had drawn him to play baseball instead.
In the 12 months preceding his announcement, Jordan was seen to be gambling heavily, he lost $50,000 playing the casinos in Atlantic City and a golf course bet once cost him $1.25 million.
The Conspiracy
Jordan's new baseball career led him to sign up with the minor league Chicago White Sox team. This decision came as a shock because Jordan was an accomplished baseball player and would have been a celebrity asset to any major league squad.
However, it later transpired that the baseball team he was playing for was owned by Jerry Reinsdorf, who also just happened to own the Chicago Bulls, fuelling the gossip that Michael Jordan had been forcibly suspended as a 'punishment' for tarnishing the team's name.
His excessive gambling habit is also backed up by the revelations in a book written by Richard Esquinas titled "Michael & Me: Our Gambling Addiction... My Cry For Help!" which was released mid-1993 and the fact that during Jordan's two-year absence from the Chicago Bulls, his contract was honoured.
Boxing
One of the boxing worlds most talked about events concerns a heavyweight fight between the unforgettable Muhammad Ali and the people's hero, Sonny Liston.
The Backstory
There were two fights between these two heavyweight boxers, the first on 25 February 1964 and the second on 25 May 1965. Both were somewhat controversial, but it is the second bout that has long been the subject of discussion.
A young Cassius Clay, as he was still known at the time of the first fight, declared his allegiance to the Black Muslim group within days of the 1964 contest and changed his name to Muhammad Ali shortly afterwards.
The long-anticipated re-match was billed as the "fight of the century" by the sporting press.
The Event
Sonny Liston was considered to the best and most intimidating heavyweight fighter of his day. Despite his 'bad boy' history and lifestyle, he had many fans across the world, who were shocked by his first defeat.
There was a massive amount of hype and bad blood between the two boxers in the months preceding the second fight, particularly so from Ali's camp, which now consisted mainly of his hardcore pro-black followers.
The boxing match itself though was short-lived, with Ali knocking Liston out in the first round, much to the disappointment of the millions of viewers across the world expecting a bit more of a spectacle.
The Conspiracy
The 'phantom' punch Ali delivered was considered by many to be exactly that, at worst not connecting, at best not sufficient to take down a solid heavyweight fighter who had withstood far harder blows during his career.
When Liston went down, he was fully expected to get back up and continue the fight, but the referee claimed he counted him out and declared that he was clearly unfit to continue.
Huge controversy followed, with fans accusing Liston of deliberately throwing the fight. Liston himself claimed that he had been hurt and decided to stay down, rather than incite Ali's violent Black Muslim followers. Another viewpoint claims that Liston's managers had Mafia connections and that he was ordered to throw the fight.
What Do You Think?
Many of our readers would likely have been too young to witness these events for themselves, but you will find them well-documented and portrayed across the Internet in video form.
Also, if you enjoy reading about conspiracies and making your own judgment, there are whole books written on the subject of sports, which we are sure you will find highly entertaining as well.
Meet The Author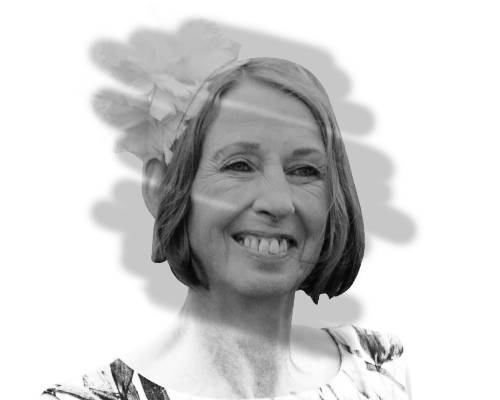 Tracy Morton
Blog Editor
Tracy started writing for us in early 2017 and is a crucial player within our team. She's the editor of our Blog and regularly writes other articles. Tracy's online gambling insights are born out of years of real-world experience as a Croupier overseeing table games.
Gambling Blog


Nov 27th, 2020 - 3:42 PM (GMT)

Nov 20th, 2020 - 1:00 PM (GMT)


Oct 30th, 2020 - 1:49 PM (GMT)
Related Pages