Closed Doors Vs Virtual Sports Events - What's The Most Fun?
Oct 9th, 2020 - 4:34 PM (GMT)
Category - Betting Blog
30

Views Today
So, when sport was sport, and you could go where you wanted, when you wanted, the choices were easy.
Right now it is a whole different story and has been since early in 2020. At the start of this year, we had terrible weather to contend with, then we had unseasonably warm weather, then there were storms and THEN, we were all in lockdown with all sports events cancelled.
The sports lovers, as well as sports betting enthusiasts, amongst us, became increasingly frustrated and many turned to digital sports, correction, virtual sports to get their fix.
The Here And Now
Fast forward to Autumn 2020 and we now have a total mish-mash of live sporting events you cannot attend, combined with a whole epidemic of software and event companies jumping on the bandwagon to provide 'virtual sports events' for the masses.
There is no doubt in my mind that particular sports work in a virtual format (and are a lot of fun to watch and bet on) whereas others are lacking. This analysis also goes for the online bookmakers that are offering these sports.
The amount they have invested has a lot of bearing on what you get to see. Some well-known bookies have gone all-out to provide the most realistic entertainment possible, but unfortunately, others are showing more events of much lower quality.
A Few Examples
Races that involve horses or dogs are certainly best seen live. It is not just about the atmosphere at racecourses or dog tracks; it is seeing those animals in the flesh and observing their fitness, movement and attitude.
For example, an over-excited horse that is sweating up and excited will have used a good percentage of its energy before it even gets to the start of the race. A greyhound that is not alert and sniffing the air, or is not walking boldly alongside its trainer is unlikely to be interested in taking the lead.
Televised events of both of the above lack foreplay, the preamble to races is minimal, there is no atmosphere and you do not get to see the events leading up to a race that might change your betting decision.
For those two, you may just as well bet on a virtual race as on a real one with only the 'form book' to guide you.
Motor racing can work in a fan-free environment. Anyone who has ever attended an F1 meeting will know very well that you cannot see the track, there is always a large or tall person standing in front of you and even in a prime position, the cars are a blur.
Frankly, this is best watched from home, or in the entertaining virtual format.
The same goes for motorcycle racing and rallying, in fact, for the latter, it is cleaner and safer. You will not get splattered with mud every two minutes as a car passes your viewing position and you are in no danger of getting flattened when a driver losses control!
We have not come across any virtual rallying yet, but it is sure to come.
Who is Doing What
When all of our sports events were cancelled for a time this year, the interest in virtual sports inevitably increased. As we have mentioned already, so did the number of different sports and software providers.
Although it is hardly the same thing, if your bookmaker shows a greyhound race every five minutes, but has paid the developers to make the experience as 'real' as is possible (different colour dogs, parading clearly, the usual race mishaps etc.) then we feel it is a fun experience.
Others are showing races every two minutes, but that is all you see; six digital dogs leaving the traps, racing on a digital track and the results; the end. No fun whatsoever.
It is pretty much the same for horse racing. Also, the software developers have not got the colours of the horses, their movement and the equipment they wear quite right so far. However, I am a bit biased as it is my biggest area of expertise and my passion.
All of you football fans out there have an even bigger quandary. Football is very much a community thing – team support, colours, chanting, singing and celebrating – at a real match. Somehow footie is the one that has lost out the most for its fans. Real games without spectators are somehow flat and the virtual options are not entirely cutting it so far.
In all honesty, the quality of the 5-minute virtual games currently available is lower than you would get by buying this year's FIFA for your X-Box or PS4.
Make up Your Own Mind
Take a look at some bookmakers sites, most of them will let you watch virtual races 'live', but obviously you cannot bet without opening an account. Try several different ones, some offer loads of sport variations, some offer loads of races, and then there are a few that seem to have it nailed – offering good quality races, showing the parts that make it exciting and occasionally throwing in a complete novelty curveball (like a greyhound hurdles race).
Additionally, check out the quality. If you don't have a top-spec PC or mobile device, you are going to find that some of the streaming is poor and oddly enough, it is mainly the lower-budget software options that do not stream well on a lesser device.
What do we Think
With the future of sports still very much up in the air, we have no idea what might happen in the coming months. We have certainly seen a rise in businesses offering whole virtual events for companies or groups of friends that would otherwise have gone to the event itself.
There is also an element of 'immersive VR experiences' coming to the fore, but frankly, the cost of the headsets to be involved in these is somewhat prohibitive and we have not tried any of them out as yet.
Frankly, the jury is still out on which is the most fun for spectators or punters, but hopefully, this has given you just a few things to think about, before you head off to the virtual world of sport. Who knows, you may never turn back!
Meet The Author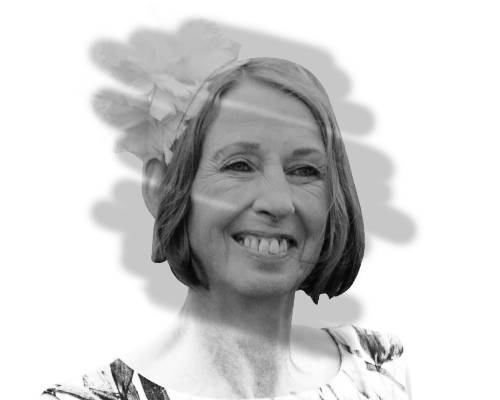 Tracy Morton
Blog Editor
Tracy started writing for us in early 2017 and is a crucial player within our team. She's the editor of our Blog and regularly writes other articles. Tracy's online gambling insights are born out of years of real-world experience as a Croupier overseeing table games.
Gambling Blog


Nov 27th, 2020 - 3:42 PM (GMT)

Nov 20th, 2020 - 1:00 PM (GMT)


Oct 30th, 2020 - 1:49 PM (GMT)
Related Pages