Top 10 Wealthiest Sportsmen in The World
Nov 25th, 2019 - 4:37 PM (GMT)
Category - Betting Blog
39

Views Today
The world is full of men and women who engage in their chosen sport as a hobby. From past and current experience, we are fully aware that it probably costs them a fair bit of money to indulge in those activities, far-removed from earning anything other than the odd certificate, trophy or rosette.
There are also the middle-of-the-road semi-professional sportspeople, who perhaps receive some level of financial support from sponsorship, but are not particularly wealthy. They still invest a lot of their own money, not to mention time, into their passion; we are sure that you know some of those as well. Then we have those real elite sports professionals, who have excelled at their game, with sporting records to back them up and have received large incomes for doing so.
These athletes generally portray themselves as charismatic characters, which in turn means significant sponsorship or advertising deals as well. That said, not all 'celebrity' sportspeople have used their income wisely! However, the superstars our 'Top Ten' list features have. Some may not surprise you, but some will. Have a good look, although you may still be at the lower end of the sporting echelons now, take heart; the next list could include you!
1
Vince McMahon (Wrestling) - $3.2 Billion
Vince McMahon worked as a sports commentator for many years but went on to become a professional wrestler. Back in the heyday of the sport 'Mr McMahon' (his stage name in the ring), went on to win two world championships during his career.
The Mr McMahon character has also featured in numerous films and even cameos in a variety of animated series. However, the key to his current number one wealth status is the fact that McMahon, together with his father, very astutely gained ownership of the WWE brand during the 1980s and it was that acquisition that is behind the current accrual of his wealth.
2
Michael Jordan (Basketball) - $1.9 Billion
Who hasn't heard of Michael Jordan? Not only is he close to being the richest sportsman in the world, but is also hailed as "the greatest basketball player of all time". Jordan played for fifteen full seasons in the NBA, with the Chicago Bulls and Washington Wizards.
Jordan's charismatic personality led to immense sponsorship deals from the likes of Nike and Coca Cola, which are responsible for the majority of his net worth. However, he still has his fingers in the basketball pie, being the owner of the Charlotte Hornets team, as well as developing his unique brand of sports footwear. In addition to that he also owns a car dealership and five restaurants.
3
Ion Tiriac (Tennis and Ice Hockey) - $1.1 Billion
Transylvanian-born Ion Tiriac has to be one of the unique sports figures in the business. It is no mean feat to play Olympic Ice Hockey, which Tiriac did at the 1964 Winter Olympics. But to be ranked in the world's Top Ten Singles tennis players alongside is quite an achievement. Tiriac won a grand-slam title at the 1970 French Open tennis tournament and appeared in the final of many others during the 1970s.
Also an astute businessman, after retiring as a player, he went on to a coaching career, looking after world-class tennis players like Henri Leconte and Boris Becker. He is also the owner of Madrid-based Open Tennis Tournament, bringing in colossal sponsorship money.
4
Michael Schumacher (F1 Motor Racing) - $1 Billion
Possibly the most well-known name on the F1 circuit, Michael Schumacher holds the record for five consecutive F1 World Championships, winning a total of seven throughout his career. He also featured as the 'Stig' in one episode of BBC TV's 'Top Gear' show.
His public prominence led to Schumacher being offered plum advertising deals, worth $50 Million a year during the peak of his racing career. He invested his accrued wealth wisely in a variety of motor racing businesses and helped a lot of charities along the way. Regrettably, Schumacher had a skiing accident in 2014, from which he has never recovered fully.
5
Tiger Woods (Golf) - $800 Million
Despite a chequered career, with interludes of poor health forcing him to take time away from the game, Tiger Woods is one of the biggest golf stars of all time, with a string of championship wins and a list of golfing records long enough to fill a book.
Outside of his golfing victories, Woods is the highest-paid personality in the sport and also has a secondary career designing top-level golf courses around the world. The latest is the 'Tiger Woods Al Ruwaya' in Dubai. In 2019, Tiger Woods has also launched 'PopStroke Entertainment' a unique new business described as "a technology-infused golf-entertainment concept".
6
Magic Johnson (Basketball) - $600 Million
Magic Johnson was always a big favourite with children during his thirteen season career with the LA Lakers. After retiring as a player in 1994, he coached the Lakers for a year before moving away from the professional circuit altogether at the end of 1995. Johnson continued to play competitively though, with his self-formed 'Magic Johnson All-Stars' team.
The majority of Johnson's wealth has been accrued since his retirement, thanks to his entrepreneurial skills. He took up a role as an NBC commentator, hired himself out as a motivational speaker and embarked on a tour of high-income exhibition matches with the All-Stars. He also runs theatres and a film production company, as well as operating over one hundred Starbucks franchises, which operate in rural areas and are staffed by locals.
7
Floyd Mayweather (Boxing) - $560 Million
Floyd has enjoyed an exceptionally successful boxing career, competing and achieving multiple world titles in no less than five separate boxing weight categories. He holds the record for 26 consecutive wins in world title bouts, ten of which were by KO.
However, it was Floyds's hyped-up bout with MMA superstar Conor McGregor in 2017, with a purse of $275 Million, that has pushed him high up the list of wealthiest sportspeople. Since his final retirement as a professional, he has launched his own boxing promotions company and gone on to acquire a variety of properties and businesses in Las Vegas, including his private boxing club 'The Mayweather'.
8
Kobe Bryant (Basketball) - $500 Million
Bryant holds the record for the longest player with one team, having played for the LA Lakers for the entire twenty years of his professional basketball career. He was also the youngest player in NBA league history to achieve 30,000 career points.
After he retired in 2016, Bryant launched two separate businesses. The first, 'Kobe Inc' initially produced a new sports drink in 2014, which with minor Coca Cola investment three years later became a multi-million dollar enterprise. He also owns 50% of Bryant-Kibel, a venture capital business which provides finance for start-ups within the media, data and technology fields.
9
Eddie Jordan (Motor Racing) - $475 Million
Irish-born Eddie Jordan (EJ to his friends) is a familiar face in the motor racing world.
His racing career took off back in the 1970s when he won the Irish Kart Championship, as that win gained him a place in the Formula Ford racing team.
After retiring from driving competitively, he went on to run his own successful F3 motor racing team, eventually moving up to the world of F1 until the eventual closure of Jordan Racing in 2004. Although now in his 70s, Eddie is a well-known face on British TV, as an F1 commentator for the BBC and a motor racing analyst for Channel 4. At present, he is also a Top Gear presenter for the Amazon-based series.
10
David Beckham (Football) - $450 Million
David Beckham is probably the most-recognisable celebrity sportsperson in the world. Along with his supermodel looks and high-profile marriage, he was also an undeniably great football player. His time with Manchester United and as an England player were the years he was genuinely legendary and became the first to play in 100 Champion's League matches and gained 58 caps.
After leaving Manchester United, he continued his successful career in Spain and the US, eventually retiring in 2013. As well as his record-breaking salary as a player, he earned massive amounts from the likes of Armani, Samsung, Burger King and Diet Coke, amassing around $21 Million per year in sponsorship.
Final Note
In this article, we have tried to show you that all of these people dedicated their lives to their chosen sport. When the time came for them to walk away, most did so with grace and embarked on new and very lucrative careers.
Meet The Author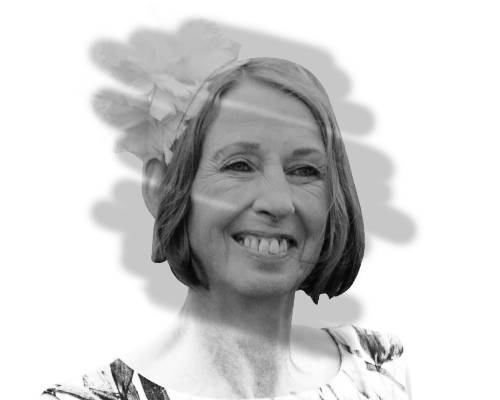 Tracy Morton
Blog Editor
Tracy started writing for us in early 2017 and is a crucial player within our team. She's the editor of our Blog and regularly writes other articles. Tracy's online gambling insights are born out of years of real-world experience as a Croupier overseeing table games.
Gambling Blog


Nov 27th, 2020 - 3:42 PM (GMT)

Nov 20th, 2020 - 1:00 PM (GMT)


Oct 30th, 2020 - 1:49 PM (GMT)
Related Pages